A ceasefire took effect on Thursday in a mountainous area of the Lebanese-Syrian border where Lebanon's Hezbollah says it is on the verge of defeating Nusra Front militants in their last foothold at the frontier.

The ceasefire began at 6 a.m. (0300 GMT), halting fighting on all fronts in areas near the Lebanese frontier town of Arsal where Hezbollah launched its assault on Nusra Front militants on Friday, a military news service run by Hezbollah reported.

A source familiar with negotiations, brokered by a Lebanese internal security agency, said the remaining Nusra Front fighters were willing to accept safe passage to Syria's rebel-held Idlib and talks were continuing to agree the route they would take.
Release of fighters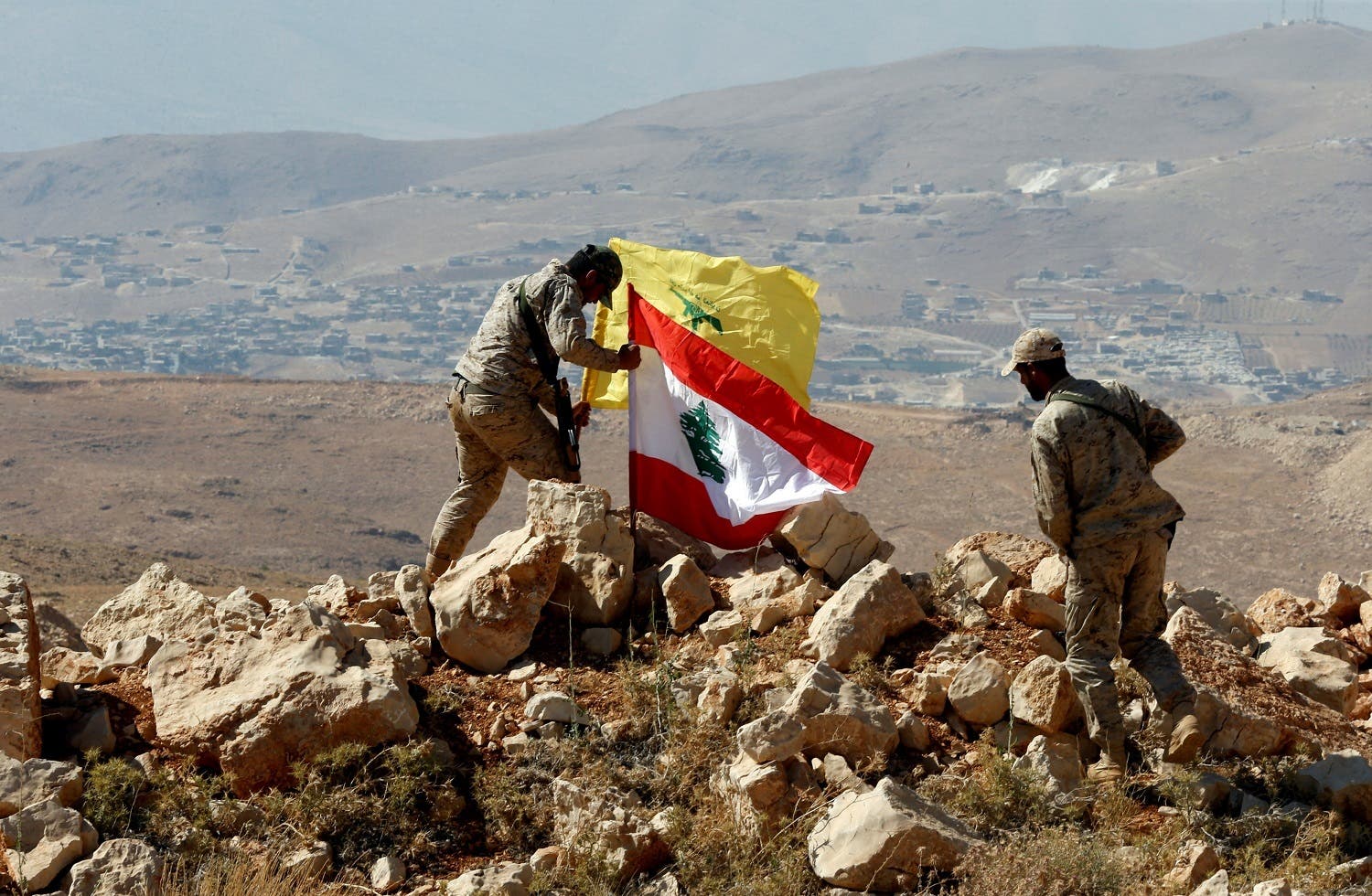 Hezbollah fighters put Lebanese and Hezbollah flags at Juroud Arsal, Syria-Lebanon border, on July 25, 2017. (Reuters)


In a speech late on Wednesday, Hezbollah leader Sayyed Hassan Nasrallah said talks had begun between Lebanese officials and the Nusra Front on Tuesday.

Nasrallah said on Wednesday his group was close to defeating the Nusra Front militants, saying they had "effectively lost" most of the land they held in the barren, mountainous border region known as Jroud Arsal.
Deaths
SHOW MORE
Last Update: Wednesday, 20 May 2020 KSA 09:51 - GMT 06:51