Yazidi men and boys in the town of Bashiqa north east of Mosul are rebuilding a shrine destroyed by ISIS as they wait for the return of women from their community taken captive years ago by the extremists.

They are hoping to celebrate their first religious festival for three years in the Malak Miran shrine next month but the big celebration will happen after the release of Yazidi women, taken by ISIS when it overran the plain of Nineveh in 2014.

More than 3,000 Yazidis, mostly from Sinjar to the west of Bashiqa, were killed - with more than half shot, beheaded or burnt alive - and about 6,800 taken for sex slaves or fighters.

ISIS fighters are now reportedly selling captive women and girls before they make their escape from their besieged Syrian stronghold of Raqqa, according to the UN.

"The real festival will come when all our captives are freed," said the shrine's supervisor, Shaker Haidar al-Mujewar.

Volunteers come every day to help with the rebuilding and they gather from time to time for prayers in the unfinished temple, clustering around candles to recite prayers in the local Kurdish dialect.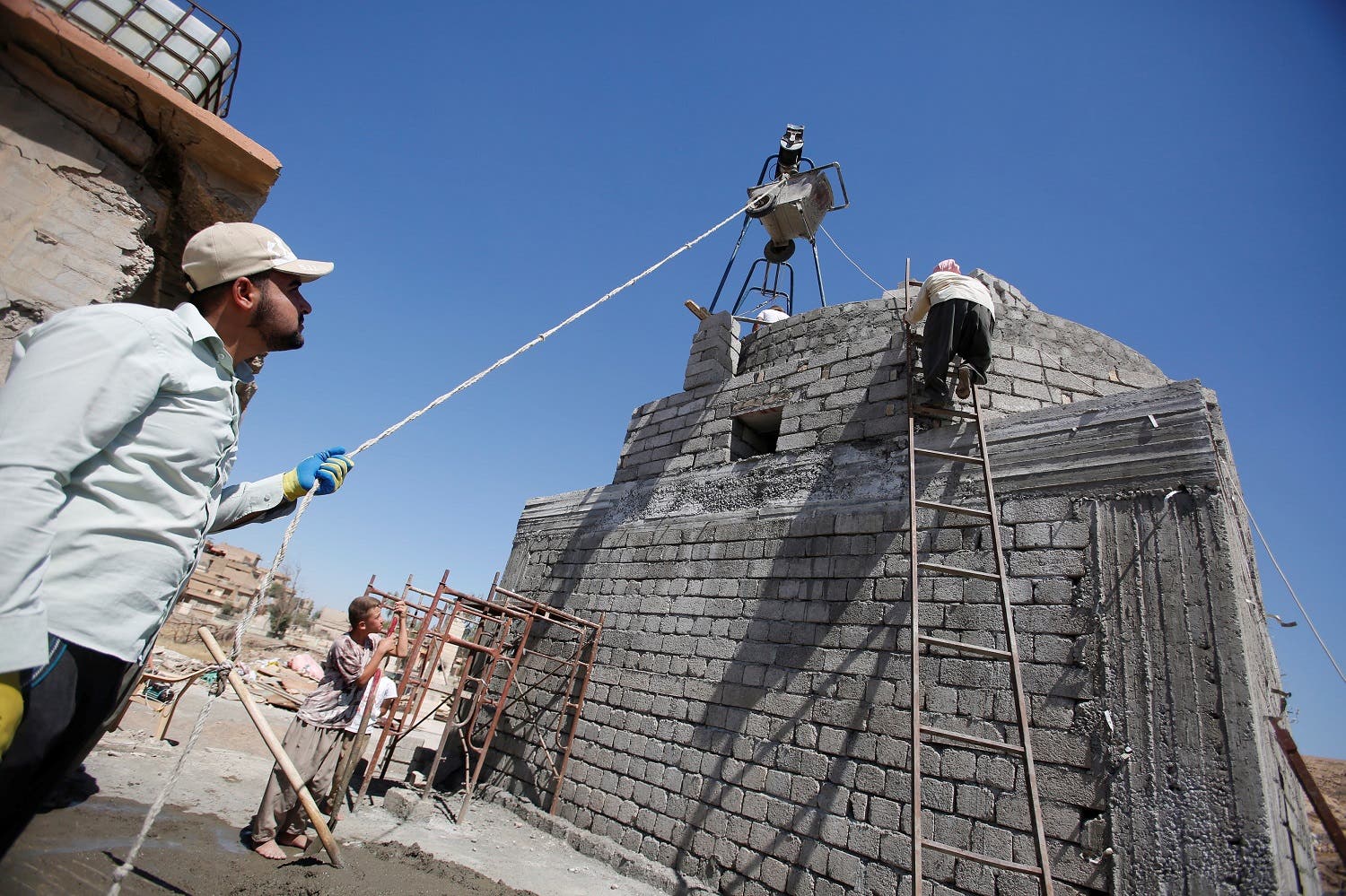 Workers rebuild a Yazidi shrine, after is was destroyed by Islamic State, in Bashiqa, a town near Mosul, Iraq August 8, 2017. Picture taken August 8, 2017. REUTERS/Khalid al Mousily
SHOW MORE
Last Update: Wednesday, 20 May 2020 KSA 09:51 - GMT 06:51