More than 407 people were killed and at least 6000 were injured in Iran on Sunday when a powerful magnitude 7.3 earthquake hit the country, state media said, as rescuers stepped up efforts overnight to find dozens trapped under rubble.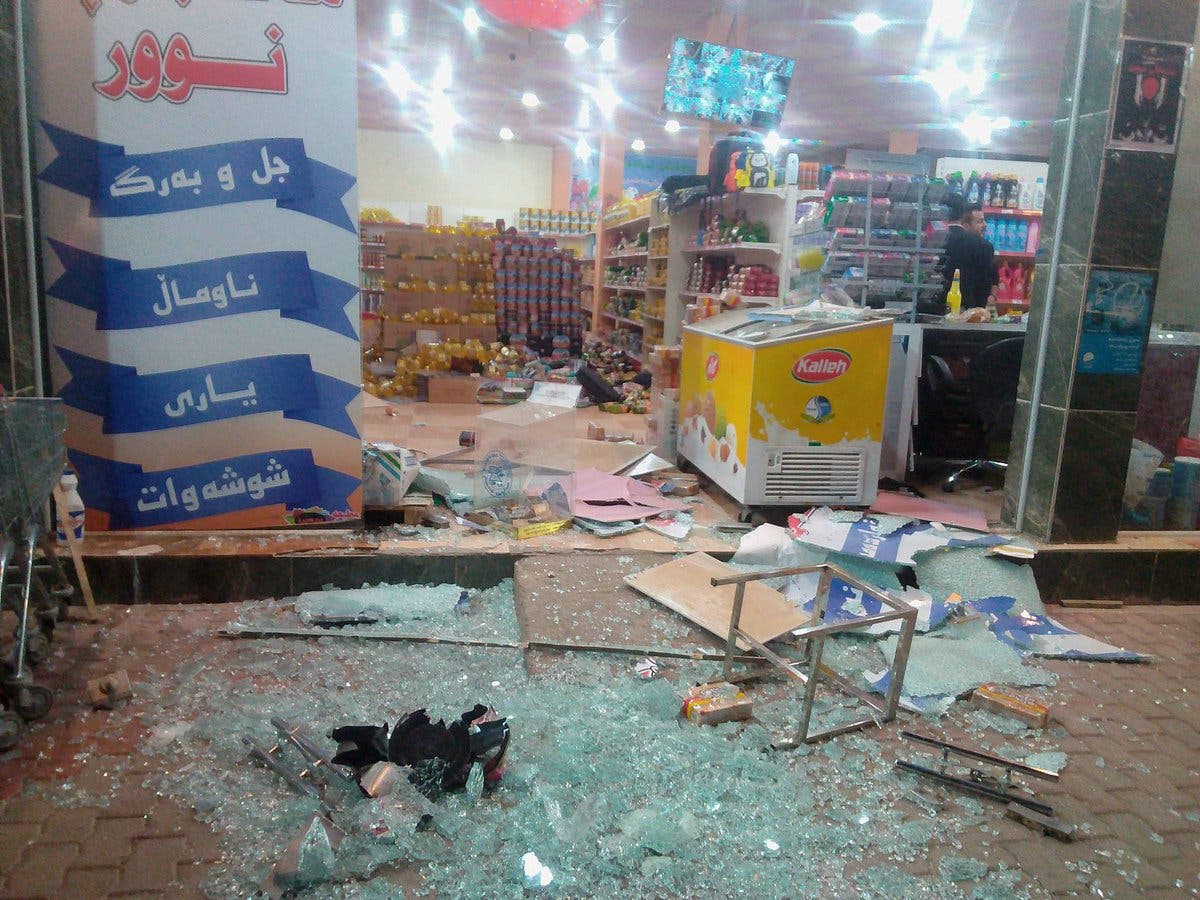 A damaged storefront is seen after an earthquake in Halabja, Iraq, November 12, 2017. TWITTER - Osama Golpy/Rudaw/Social Media/via REUTERS
Darbandhikhan & Halabja, 2 Iraqi Kurdish towns bordering Iran were the centre of tonight's 7.2 magnitude that shook parts of Middle East.

News of 6 dead in Iranian Kurdish towns and 2 dead in Iraqi Kurdish towns. The number are very likely to increase .
Video from Darbandikhan pic.twitter.com/Xtu9jEfPsR

— Dâna Nawzar (@DanaNawzar) November 12, 2017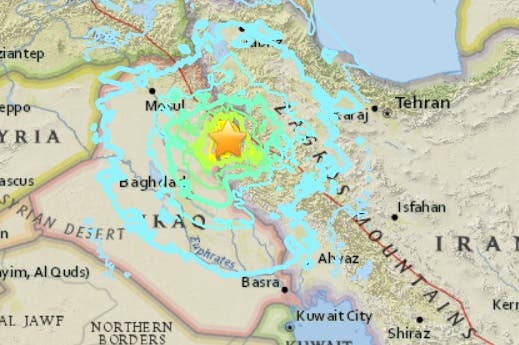 iran iraq
Iraq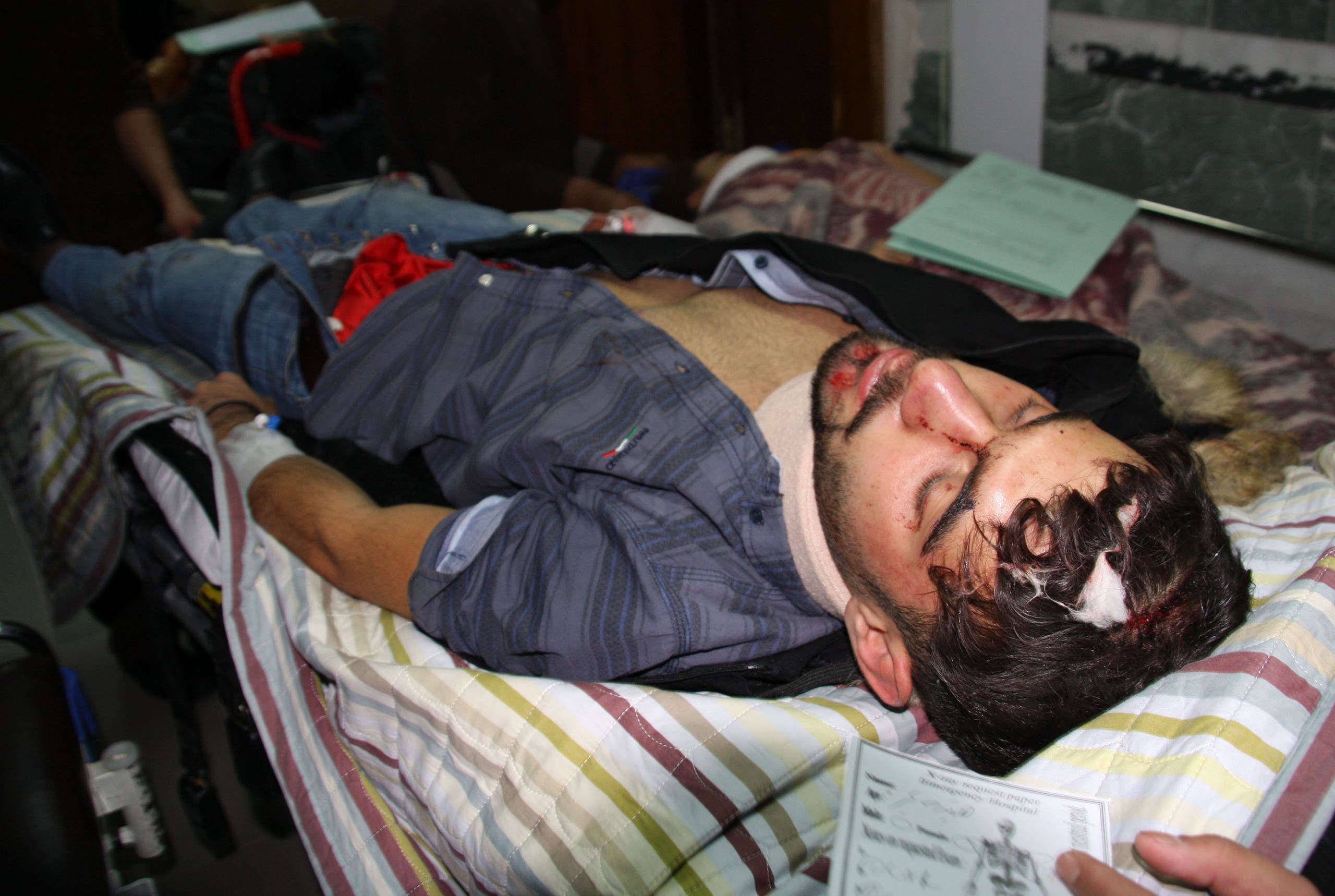 An earthquake victim is aided at Sulaimaniyah Hospital on November 12, 2017, in Sulaimaniyah, Iraq. Officials in Iran reports at least 30 dead and Iraqi officials 6. The US Geological Survey said the magnitude 7.3 temblor was centred 30kms (19 miles) southwest of Halabja, Iraq, near the border with Iran. SHWAN MOHAMMED / AFP


Many residents in the Iraqi capital, Baghdad, rushed out of houses and tall buildings in panic.

"I was sitting with my kids having dinner and suddenly the building was just dancing in the air," said Majida Ameer, who ran out of her building in the capital's Salihiya district with her three children. "I thought at first that it was a huge bomb.But then I heard everyone around me screaming: 'Earthquake!'"

There were similar scenes in Erbil, the capital of the Kurdistan Region, and across other cities in northern Iraq, close to the quake's epicentre.

Iraq's meteorology centre advised people to stay away from buildings and not to use elevators, in case of aftershocks.
فيديو متداول ..
.
مواطن يوثق خروج سكان الكويت من منازلهم بعد احساسهم بالهزة الأرضية .
#هزه_ارضيه_بالكويت
. pic.twitter.com/Q4eskno6KU

— أخبار السعودية (@SaudiNews50) November 12, 2017
SHOW MORE
Last Update: Wednesday, 20 May 2020 KSA 09:51 - GMT 06:51