Al Qaeda leader Osama bin Laden did not perceive the Arab uprisings of 2011 as a young democratic spring born on Facebook and Twitter; he rather saw it as an opportunity and a major breakthrough for extremists.

In his recently published diary, Bin Laden asserts that the uprisings will not stop at its centers, but will expand to include the entire region and the fall of all its regimes. He asserts that he and Al Qaeda and its offshoots, especially the Libyan Islamic Fighting Group, must create alliances and coordinate with whoever has the best interest in witnessing the fall of these regimes, especially Iran and Qatar.

Bin Laden was following the news of the revolution against Gaddafi with great passion, and saw it as a great opportunity for him and his organization in particular.
Focus on Libya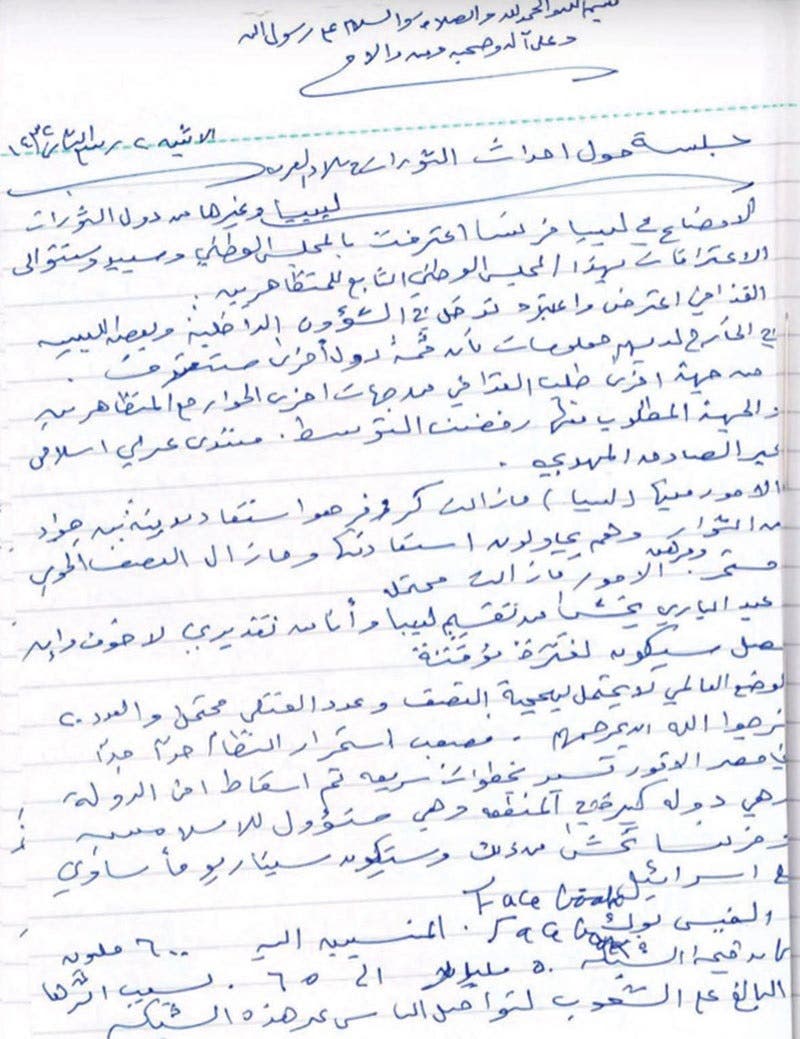 Bin Laden diary page 1. (supplied)


In these pages, we see a completely different side of Bin Laden's views particularly in comparison with the war to liberate Kuwait in 1990 or elsewhere.

Bin Laden was aware of all this. In his recently published diary, he insists on a greater role in Libya and the need to coordinate with everyone who influences the Libyan movement, from the Qatari preacher Yusuf al-Qaradawi to Al-Jazeera, which he characterizes as the nest for revolution from Tunisia to Egypt to others, calling for coordination with the channel and the formulation of a rhetoric that does not upset the audiences.
Qatar's prominent role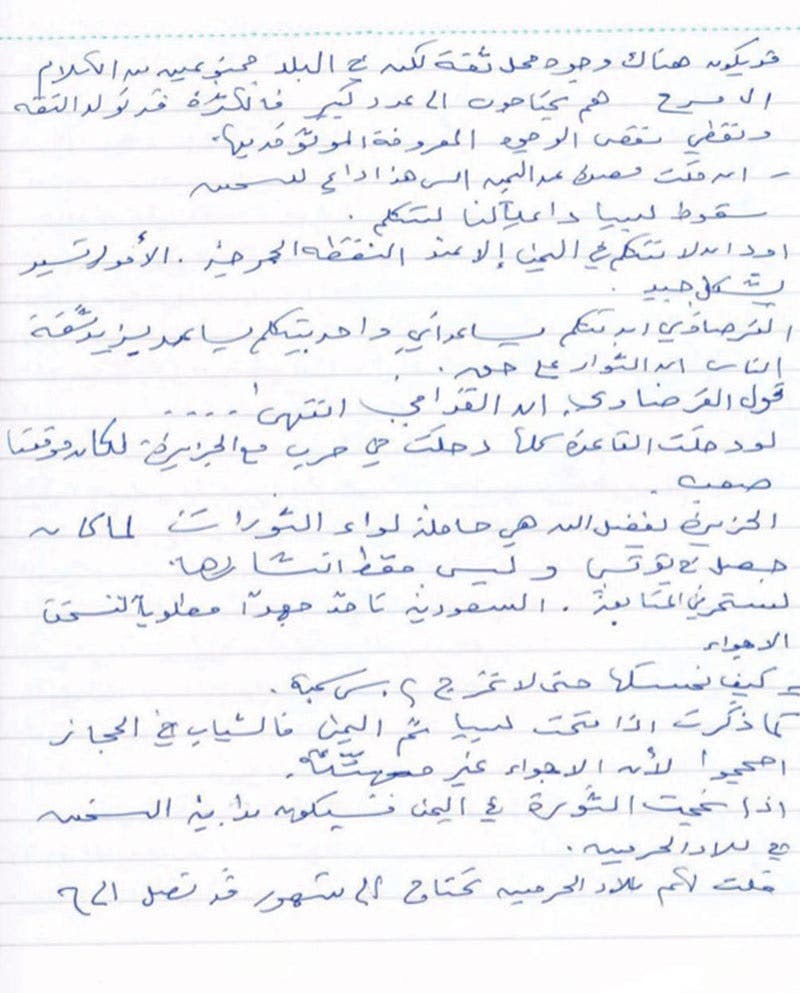 Bin Laden diary page 2. (supplied)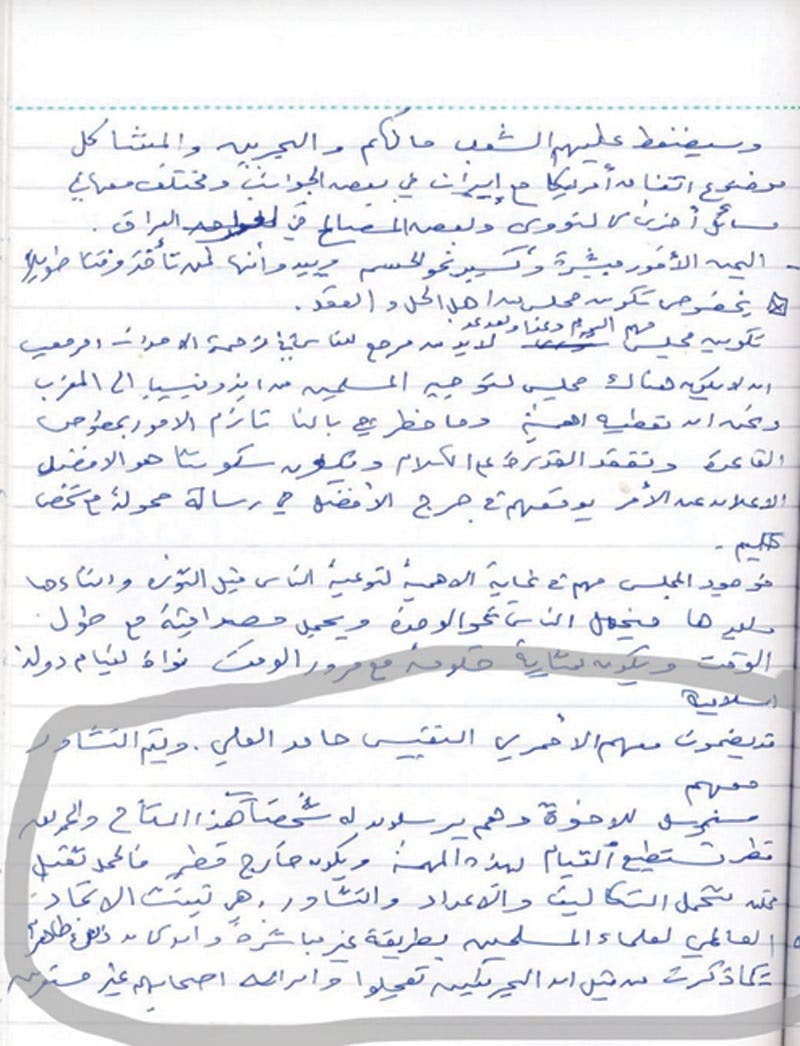 Bin Laden diary page 3. (supplied)


In his widely circulated script, the Al Qaeda leader reiterated his confidence in Qatar and that it can succeed in its mission, suggesting that the council should be outside Qatar, while the latter pays for the costs, preparation and consultation.

Qatar is home to the Union of Muslim Scholars, headed by terrorist Yusuf al-Qaradawi, which was founded in 2004.
SHOW MORE
Last Update: Wednesday, 20 May 2020 KSA 09:51 - GMT 06:51