Lebanon's President Michel Aoun voiced his rejection of the Arab League's statement that categorized Hezbollah as a terrorist militia following its extraordinary meeting on Sunday.

Aoun told the Arab League chief who is visiting Beirut that he rejects hints that the government is a partner in terrorist acts. He also adopted Hezbollah's stance regarding its illegitimate weapons and justified their presence by citing Israeli threats.

This comes after Arab League foreign ministers held an extraordinary summit in Cairo upon Saudi Arabia's request after Houthi rebels in Yemen fired a ballistic missile towards Saudi territories.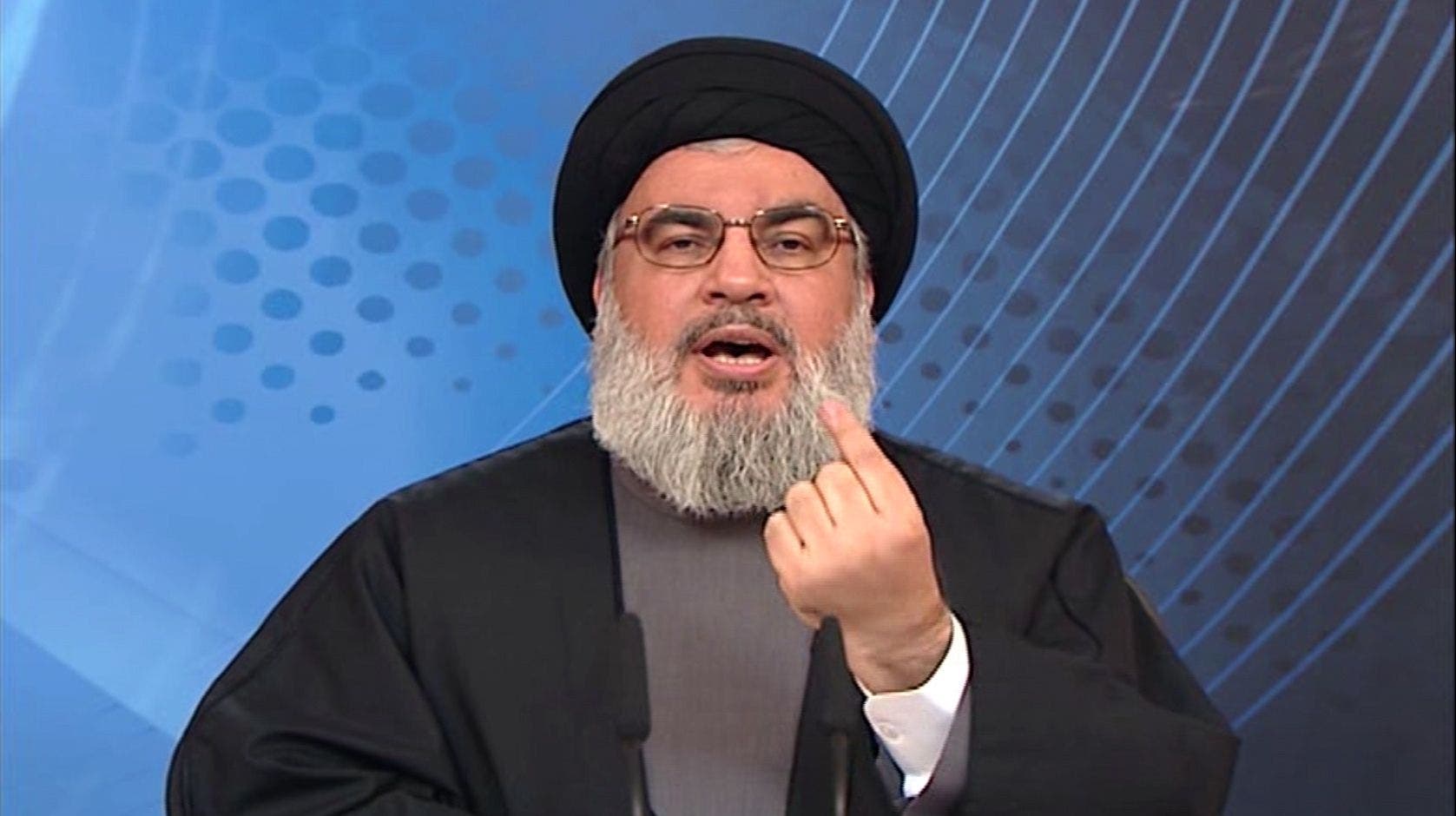 An image grab taken from Hezbollah's al-Manar TV shows Hassan Nasrallah, the head of Lebanon's Hezbollah. (File photo: AFP)
Supporting terror
SHOW MORE
Last Update: Wednesday, 20 May 2020 KSA 09:51 - GMT 06:51