The Syrian delegation arrived in Geneva to participate in the eighth round of United Nation-sponsored peace talks. It delayed its departure for one day after the opposition repeated its demand that Syrian President Bashar al-Assad step down.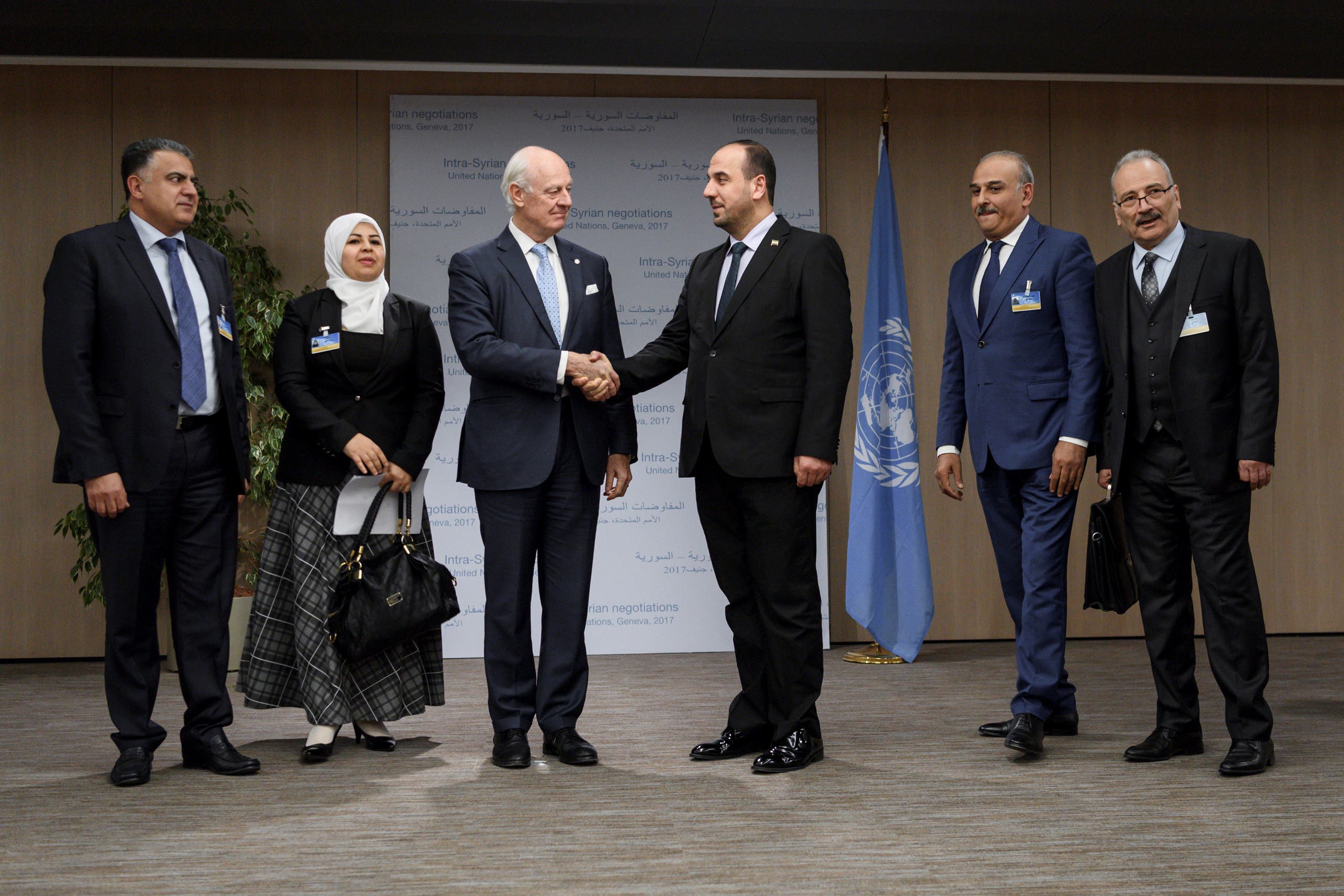 UN Special Envoy for Syria Staffan de Mistura (3rd L) shakes hands with head of the Syrian Negotiation Commission (SNC) Nasr al-Hariri (3rd R) next to opposition delegation members (from L-R) Khaled al-Mahamid, Hanadi Abu Arab, Jamal Suliman and Safwan Akash, on the opening of a new round of Syria's peace talks at the United Naitons Office in Geneva, Switzerland November 28, 2017. REUTERS/Fabrice Coffrini/Pool

Nasr Hariri, head of the opposition delegation, told a Geneva news conference on Monday night that he is aiming for Assad's removal as a result of negotiations.
SHOW MORE
Last Update: Wednesday, 20 May 2020 KSA 09:52 - GMT 06:52