A Roman Theater at Bosra was destroyed in part by the bombardment of the city of Daraa by the Syrian army and the Russian air force. The theater is considered one of the most famous historical and cultural landmarks in the world.

Reports from various media and social media sources stated that since late June the Bosra theater has been affected by a series of bombings by the Syrian regime's army, Russian planes and the heavy cannons used by Iranian militia fighting alongside the Assad army south of Syria.

According to reports from various sources, Russian fighter jets targeted the fortress of the historical theater of Basra, as well as its steps, which have suffered extensive destruction to large pieces of stone seats that had stood for nearly 14 centuries without harm.

The theater of Bosra is considered the only one that is best preserved among all Roman theaters in the world.
Unique historical theater hit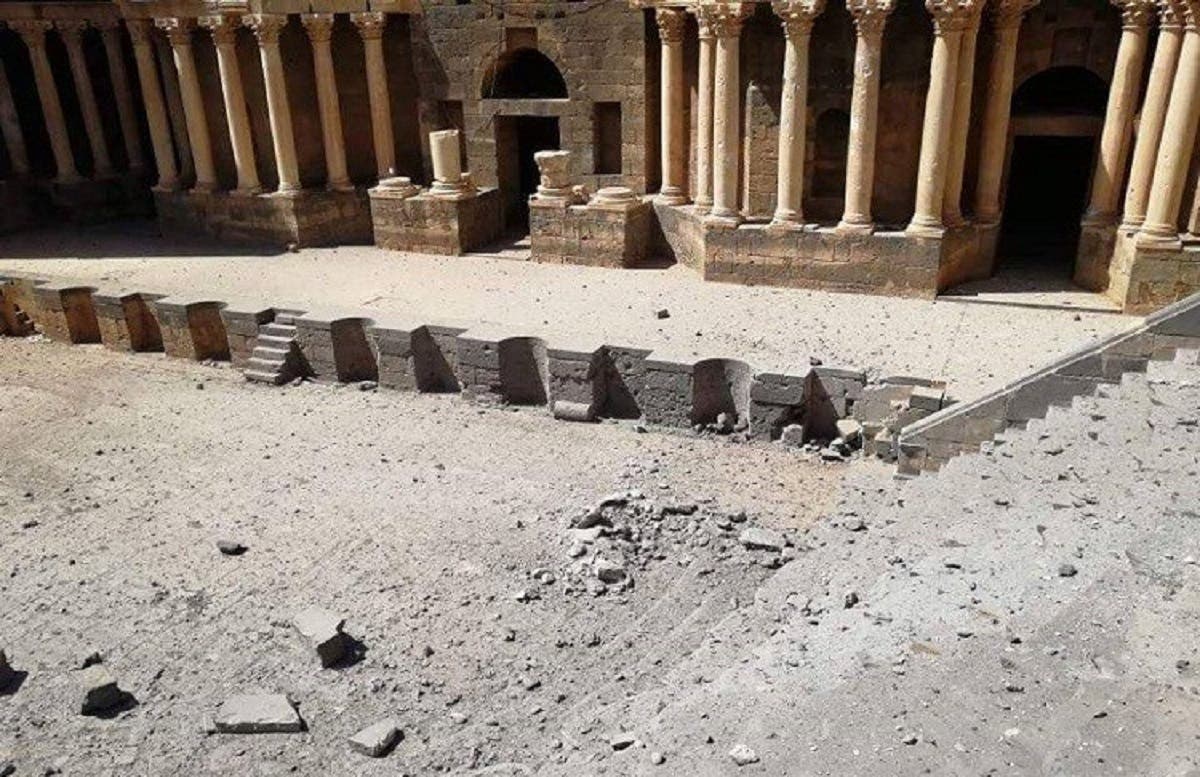 Bosra theater 2


Although there is no consensus among archaeologists and historians about the exact time of the construction of the Bosra theater, it is believed that it was built between 117 and 138 AD, and shortly after the death of the Nabataean king, who had taken the city of Bosra as his capital.
Royal Pharaonic archive
SHOW MORE
Last Update: 06:57 KSA 09:57 - GMT 06:57