Egypt's president said on Monday Cairo was deeply concerned about security in the Red Sea following an attack by Yemen's Houthis on two oil tankers that forced Saudi Arabia to suspend crude shipments temporarily through the strait of Bab al-Mandab.

Speaking at a joint press conference with his Yemeni counterpart, President Abdel Fattah al-Sisi also said Cairo was committed to helping Yemen regain its security after more than three years of war.

"We categorically reject that Yemen would become a foothold for the influence of non-Arab forces, or a platform for security and stability threats against the brotherly Arab countries or freedom of navigation in the Red Sea and Bab al-Mandab Strait," Sisi said, speaking alongside President Abdrabbuh Mansur Hadi.

Last month, Saudi Arabia temporarily halted oil shipments through Bab al-Mandab citing security concerns after Iran-aligned Yemen's Houthis attacked two oil tankers in the Red Sea near the strait with missiles, damaging one vessel.

Although Saudi Arabia resumed oil shipments through the strait several days later, the incident has highlighted the volatility of the situation in the area, and the Houthi danger looming over the country.

Yemen lies along the southern end of the Red Sea, one of the most important trade routes in the world for oil tankers. The tankers pass near Yemen's shores while heading from the Middle East through the Suez Canal to Europe.

Speaking after talks with Hadi in Cairo, Sisi said Egypt supported the internationally-recognized Yemeni government and was committed to helping it restore stability to the country.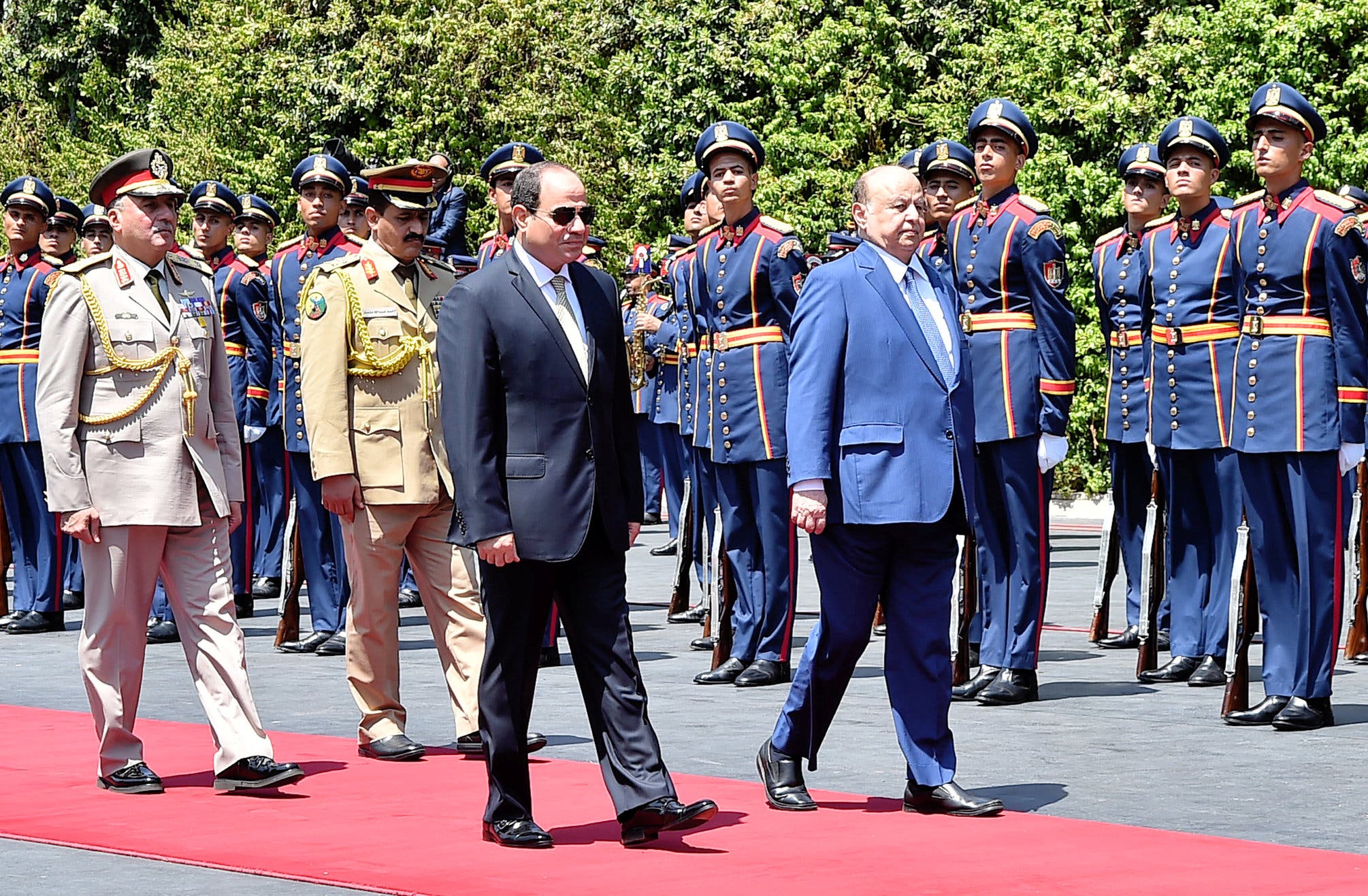 Abdrabbuh Mansur Hadi and Abdelfattah el-Sisi. (AP)a
Further discussions during the visit
SHOW MORE
Last Update: Wednesday, 20 May 2020 KSA 09:51 - GMT 06:51