Workers at Iran's Ahwaz steel factory took to the streets on Monday to protest while wearing Islamic burial clothes in a symbolic gesture of their worsening financial and psychological conditions.

According to local sources, the protestors walked in Ahwaz streets chanting against the regime until they reached governmental institutions where they continued to protest.

Media reports said protestors also chanted against the deteriorating situation of the steel company and against not receiving their wages for several months.

The most prominent offices where the protestors gathered were that of the deputy supreme leader in Ahwaz and that of Mousavi Jazayeri, Imam al-Jomah of Ahwaz. They chanted: "The kaymakam and the governor are incompetent and negligent," and "Neither the regime nor the government can confront the workers".
کریم سیاحی از #کارگران #گروه_ملی_فولاد_اهواز جلوی منزل و دفتر جزایری نماینده ولی‌فقیه در خوزستان فریاد می‌زند که:
"فردا جواب خدا رو چی می‌خواید بگید؟ مگر شما قرآن رو نمی‌خونید؟ مگر شما دین خدا رو برای مردم تفسیر نمی‌کنید؟ چرا ما رو به ذلت و خواری دارید می‌کشونید؟" pic.twitter.com/3GhIkRZiS5

— Tavaana توانا (@Tavaana) December 10, 2018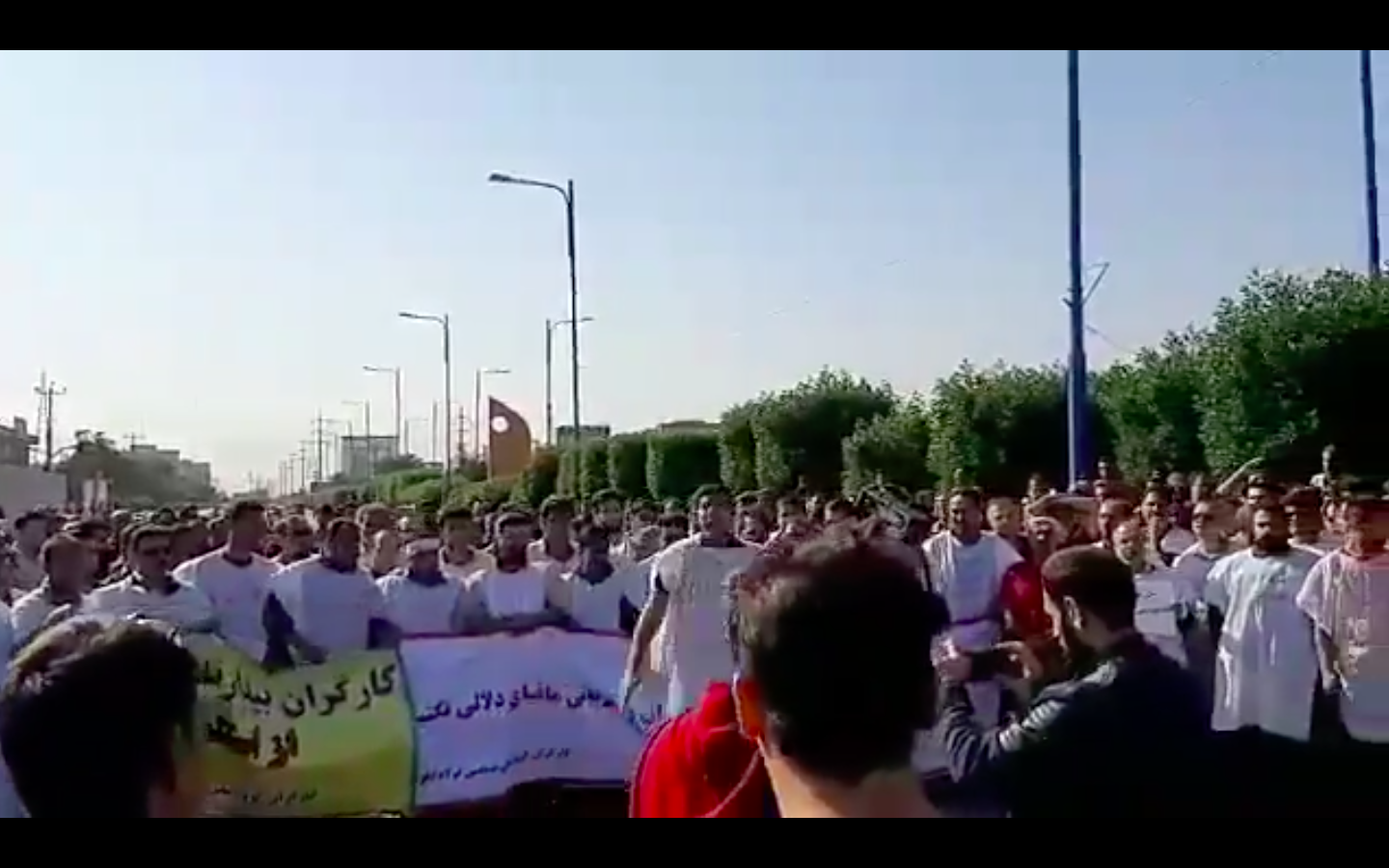 Iranian workers dressed in burial clothes protest, chant against the regime
SHOW MORE
Last Update: Monday, 10 December 2018 KSA 18:57 - GMT 15:57