Iran's Revolutionary Guards said on Friday they had captured a British-flagged oil tanker in the Gulf after Britain seized an Iranian vessel this month, ratcheting up tension along a vital international oil shipping route.

Britain said it was urgently seeking information about the Stena Impero after the tanker, which had been heading to a port in Saudi Arabia, suddenly changed course after passing through the Strait of Hormuz at the mouth of the Gulf.

A second tanker, the British-operated Mesdar, also made a sharp change of direction in the Gulf around the same time.

Britain's foreign minister said a second vessel had been seized and described the capture of both tankers as unacceptable. Iran's Guards made no mention of another ship.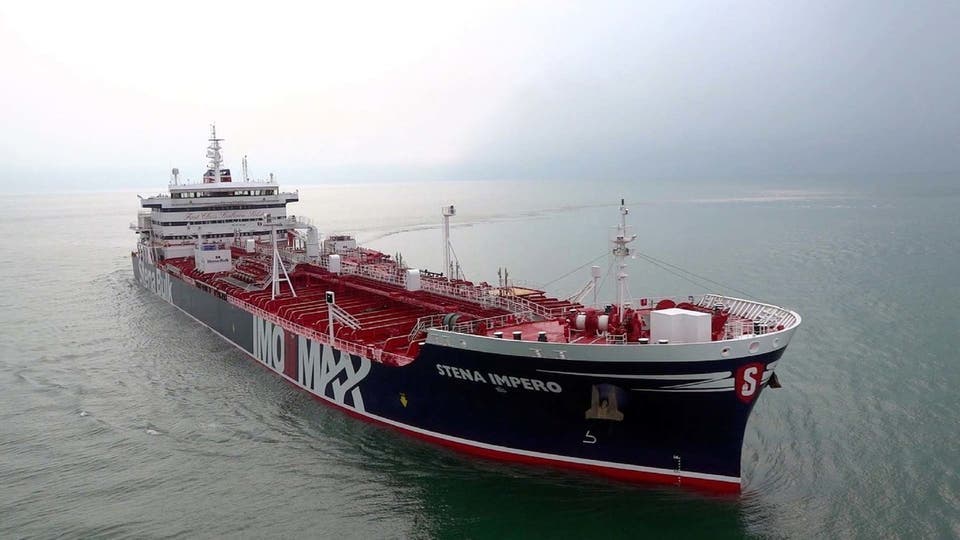 Stena Impero. (File photo)


The Guards, an elite force under the command of Supreme Leader Ayatollah Ali Khamenei, said they seized the Stena Impero at the request of Iranian authorities for "not following international maritime regulations," state television reported.

Northern Marine Management said the Stena Impero was heading north towards Iran. Northern Marine Group is owned by Stena AB.

Refinitiv tracking data showed the British-operated and Liberian-flagged Mesdar also changed course sharply after entering the Gulf and started heading towards the Iranian coast, about 40 minutes after the Stena Impero shifted direction.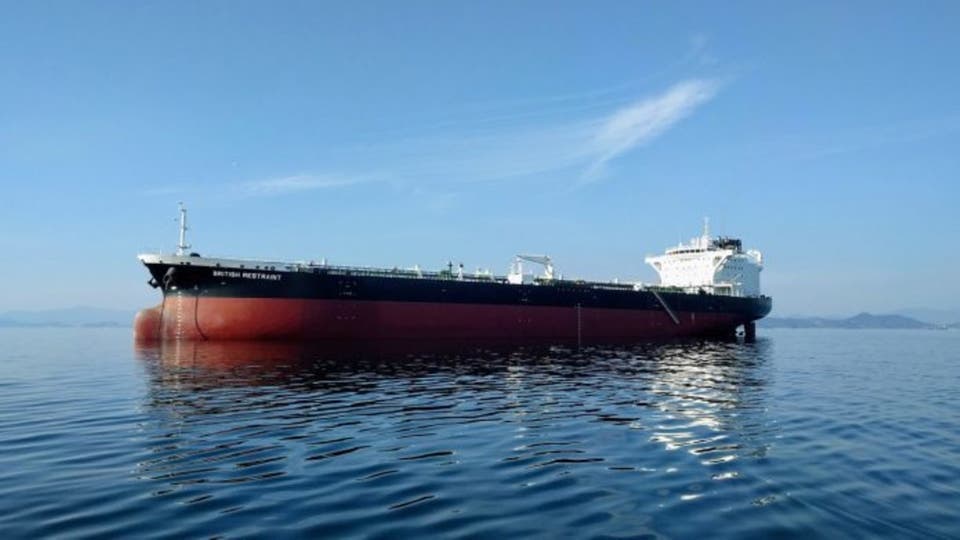 The British-operated, Liberian-flagged oil tanker Mesdar. (File photo)


British foreign minister Jeremy Hunt said "I'm extremely concerned" about the seizures of both ships.

There was no immediate word from the Guards about the second tanker. Mesdar's manager Norbulk said it was checking the report.

Iran had said it would retaliate against the seizure in Gibraltar and days later three Iranian vessels tried to block a British-owned tanker passing through the Strait of Hormuz. The Iranian ships backed off when confronted by a British navy ship.
Changing course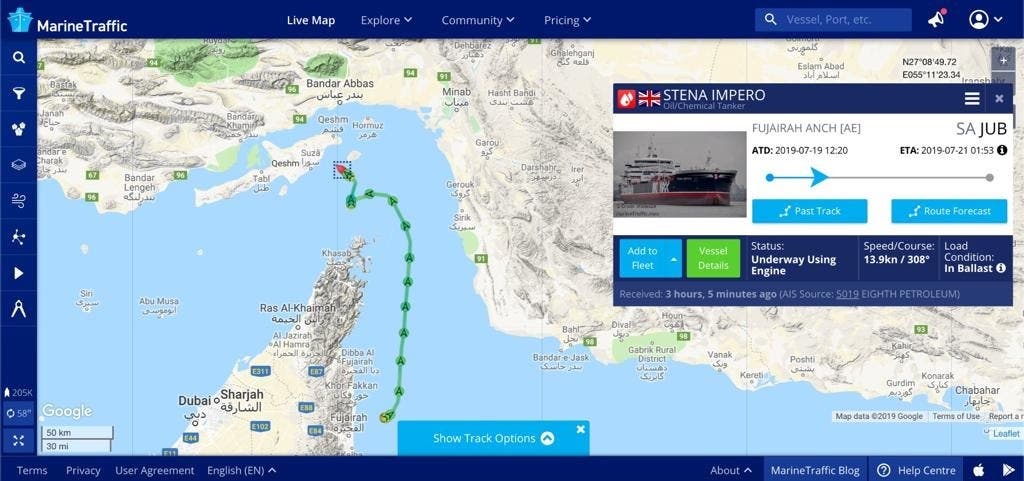 Map


"We received reports that the British Stena Impero oil tanker was causing incidents and, therefore, we asked the military to direct it to Bandar Abbas port for the necessary probes," Allahmorad Afifipour, head of Hormozgan's maritime authority, told Iran's semi-official news agency Tasnim.

Tasnim also quoted unnamed sources saying tanker had been causing pollution by dumping oil residue.

An Iranian military source said the Stena Impero "had turned off its tracker and ignored several warnings by the Guards before being captured," the official IRNA news agency reported.

State television said the tanker was taken to a coastal area and turned over to the authorities to take the necessary legal steps, the television added.
'Piracy'
SHOW MORE
Last Update: Wednesday, 20 May 2020 KSA 09:53 - GMT 06:53