Iraqi security forces opened fire on thousands of demonstrators who defied a curfew in Baghdad on Thursday and exchanged fire with gunmen in southern cities, bringing to 33 the death toll from three days of anti-government protests.

The protests spread to other cities in predominantly Shi'ite Muslim southern Iraq, where policemen said they increasingly encountered demonstrators carrying weapons.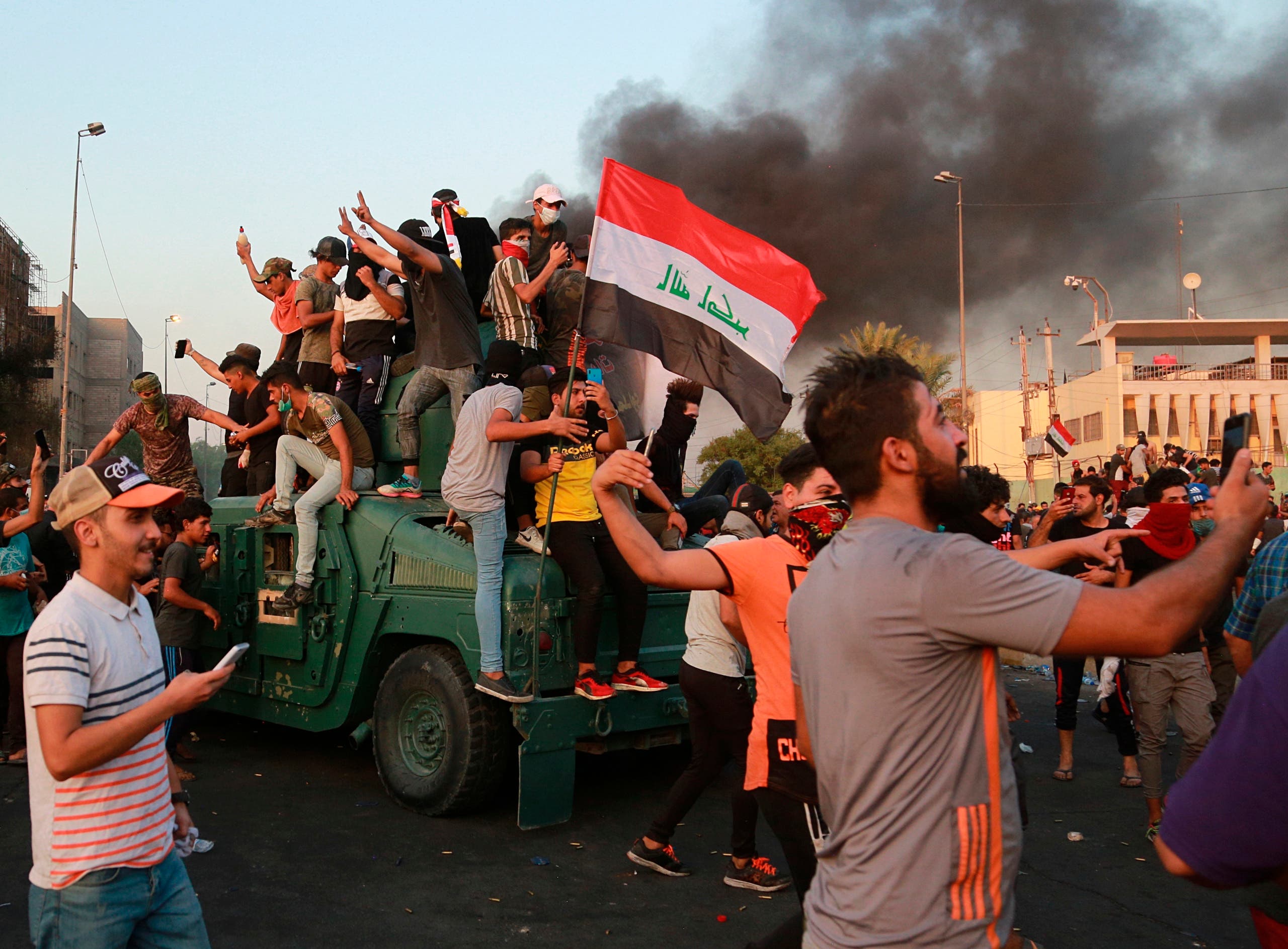 Anti-government protesters take over an armored vehicle before they burn it during a demonstration in Baghdad, Iraq, on Oct. 3, 2019. (AP)


At least five protesters were shot and killed Thursday in Zaafaraniya, a southern Baghdad neighborhood, according to police and a medial official.

Explosions were heard before dawn inside Baghdad's heavily fortified Green Zone, home to government offices and foreign embassies. The US-led coalition said an investigation was underway into the attack, adding that no coalition forces or assets were hit.
'Live gunfire'
Pilgrimage
SHOW MORE
Last Update: Monday, 16 November 2020 KSA 08:06 - GMT 05:06