Thousands protested on Sunday across Lebanon against the ruling class for a fourth consecutive week, as they await a new cabinet two weeks after demonstrations forced the premier to resign.

The country has since October 17 been swept by an unprecedented cross-sectarian protest movement against the entire political establishment, which is widely seen as irretrievably corrupt and unable to deal with a deepening economic crisis.

The protests triggered Prime Minister Saad Hariri to tender the resignation of his government on October 29, but he remains in a caretaker capacity and maneuverings are still ongoing to form a new cabinet.

Dubbed "Sunday of Determination", the day was marked by huge rallies in several cities from the afternoon onwards.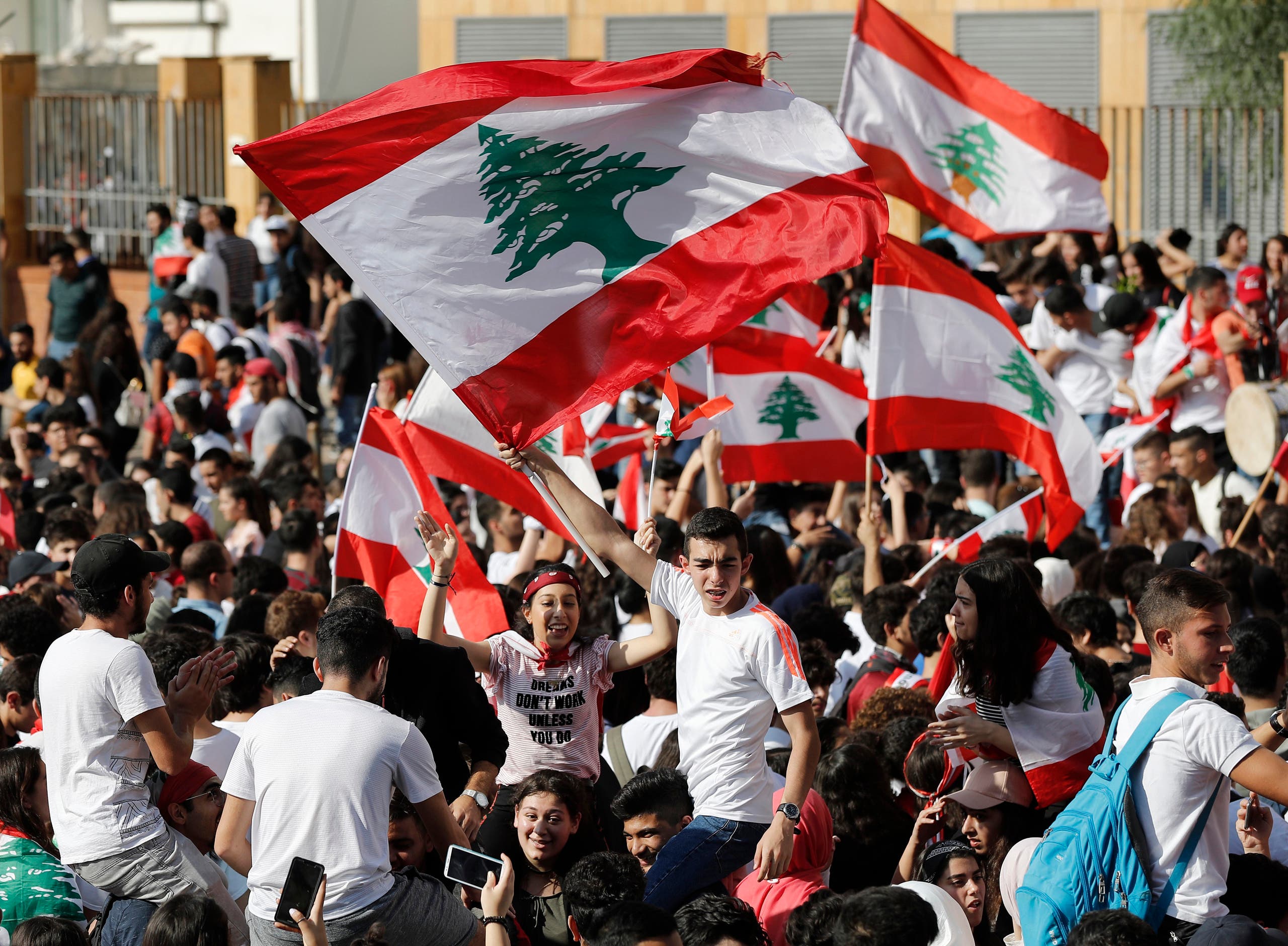 Student protesters wave their national flags as they protest against the government in front of the education ministry in Beirut, Lebanon, Friday, Nov. 8, 2019. (AP)
SHOW MORE
Last Update: Wednesday, 20 May 2020 KSA 10:01 - GMT 07:01