At least four protesters were killed and more than 65 wounded on Thursday in clashes with Iraqi security forces who were trying to push them back to their main camp in central Baghdad, police and medical sources said.

The protests erupted in early October over economic hardship and endemic graft. The government responded with some measures such as handouts for the poor but the protesters are now demanding an overhaul of the entire political system.

After two days of relative calm, three protesters were killed early on Thursday after being struck in the head by tear gas canisters and a fourth person died in hospital from wounds from a stun bomb fired by security forces, the sources said.

The total death toll from the protests now exceeds 300.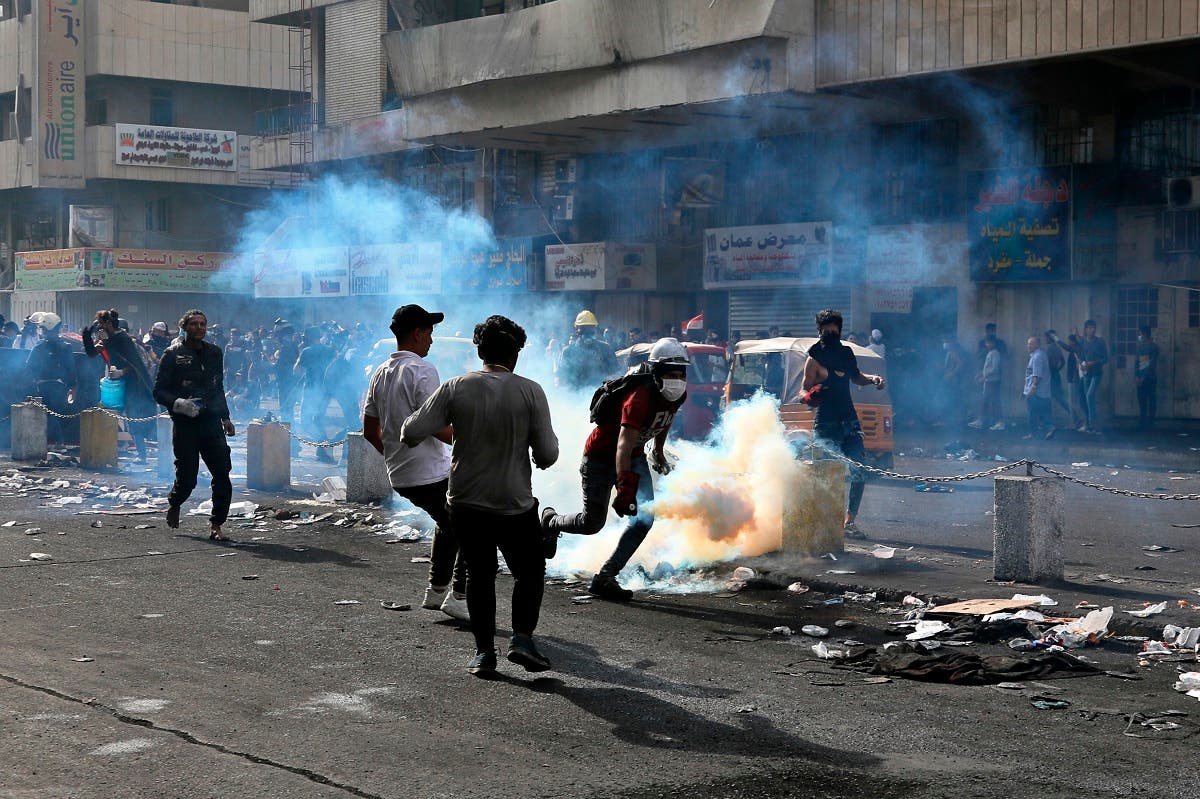 An anti-government protester prepares to throw back a tear gas canister fired by police during clashes in Baghdad, Iraq, Thursday, Nov. 14, 2019. (AP)
SHOW MORE
Last Update: Wednesday, 20 May 2020 KSA 10:01 - GMT 07:01