The US military carried out air strikes in Iraq and Syria against the Kataib Hezbollah militia group in response to the killing of a US civilian contractor in a rocket attack on an Iraqi military base, US officials said on Sunday.

Iraqi security and militia sources said at least 25 militia fighters were killed and at least 55 wounded following three US air strikes in Iraq on Sunday.

At least four local Kataib Hezbollah commanders were among the dead, the sources said, adding that one of the strikes had targeted the militia group's headquarters near the western Qaim district on the border with Syria.

The Pentagon said it had targeted three locations of the Iranian-backed Shiite militia group in Iraq and two in Syria. The locations included weapons storage facilities and command and control locations the group had used to plan and execute attacks on coalition forces, it said.

A US official, speaking on the condition of anonymity, said the strikes were carried out by F-15 fighter jets.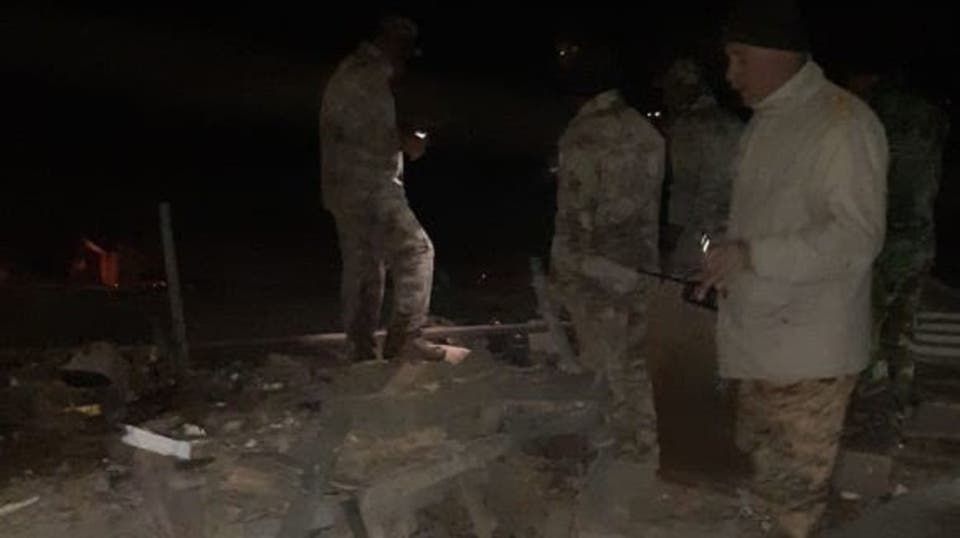 Preliminary picture from one of the targeted bombing sites. (Supplied)
Today's strikes against Iranian-backed groups in Iraq and Syria are a justified response to the killing of an American and the wounding of several American service members and Iraqis. Tehran must stop attacking Americans or else face even graver consequences. https://t.co/xGoSz7l0jT

— Tom Cotton (@SenTomCotton) December 29, 2019
SHOW MORE
Last Update: Wednesday, 20 May 2020 KSA 09:56 - GMT 06:56