An Iranian coronavirus patient who was given a perfume to smell by a cleric as a cure for the virus has died, local media reported on Monday.

Videos of a cleric giving coronavirus patients at a hospital in northern Iran a perfume to smell as a cure for the virus went viral on social media.

The cleric was seen rubbing the perfume above two patients' upper lip and telling them to smell it in one video.
Iranian cleric gives coronavirus patients perfume as a cure: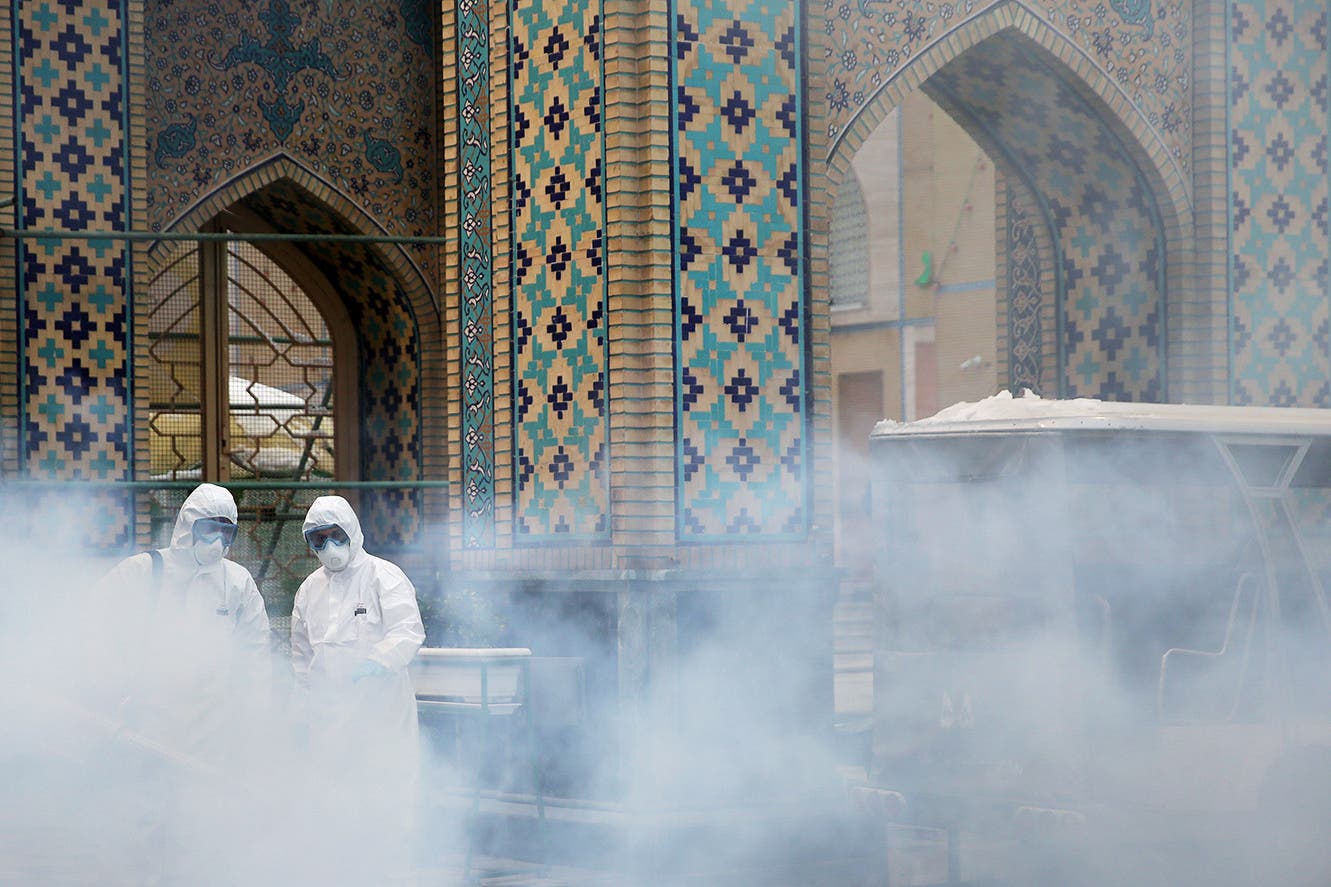 Members of the medical team spray disinfectant to sanitize outdoor place of Imam Reza's holy shrine, following the coronavirus outbreak, in Mashhad, Iran February 27, 2020. (Reuters)
SHOW MORE
Last Update: Wednesday, 20 May 2020 KSA 14:06 - GMT 11:06