Followers of top Iraqi Shia cleric Moqtada al-Sadr are being criticized days after congregating in their hundreds inside a mosque and chanting "coronavirus has terrified" others despite government measures imposed to stop the spread of the outbreak.
Watch: Hundreds of Shia Iraqis are still congregating in ceremonial religious mourning sessions despite a ban on public gatherings to stem the spread of the #COVID_19 pandemic, videos posted by popular reciters' on social media show.#Coronavirus #Iraqhttps://t.co/Jb6FLugoUa pic.twitter.com/jOigBDo1AP

— Al Arabiya English (@AlArabiya_Eng) March 21, 2020
At the time, influential cleric al-Sadr urged his followers to take part in the pilgrimage to the Imam Al-Kadhim mosque despite federal authorities urging against the event taking place.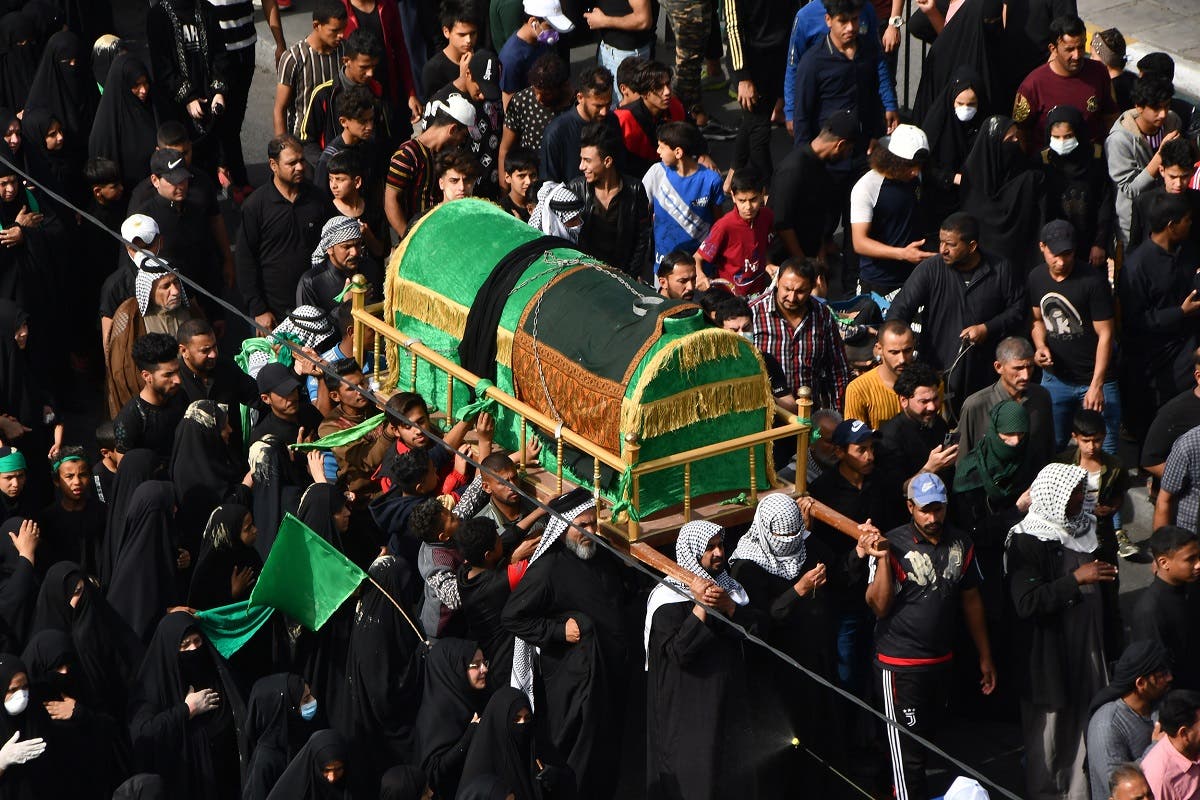 Iraqi Shiite pilgrims carry a mock coffin on their shoulders to mark the anniversary of the death of Imam Moussa al-Kadhim, as they defy a curfew imposed by the authorities to prevent the spread of novel coronavirus COVID-19. (Reuters)
"Hussein is miraculous; his love is the greatest prize. Don't come to this Aza (mourning), he who fears corona," sang one popular reciter during a ceremony in Baghdad on March 15.
SHOW MORE
Last Update: Tuesday, 24 March 2020 KSA 00:25 - GMT 21:25