The US Department of Defense has ordered its military commanders in Iraq to prepare for potential operations to destroy the pro-Iranian Kata'ib Hezbollah militia group, according to sources who spoke to the New York Times.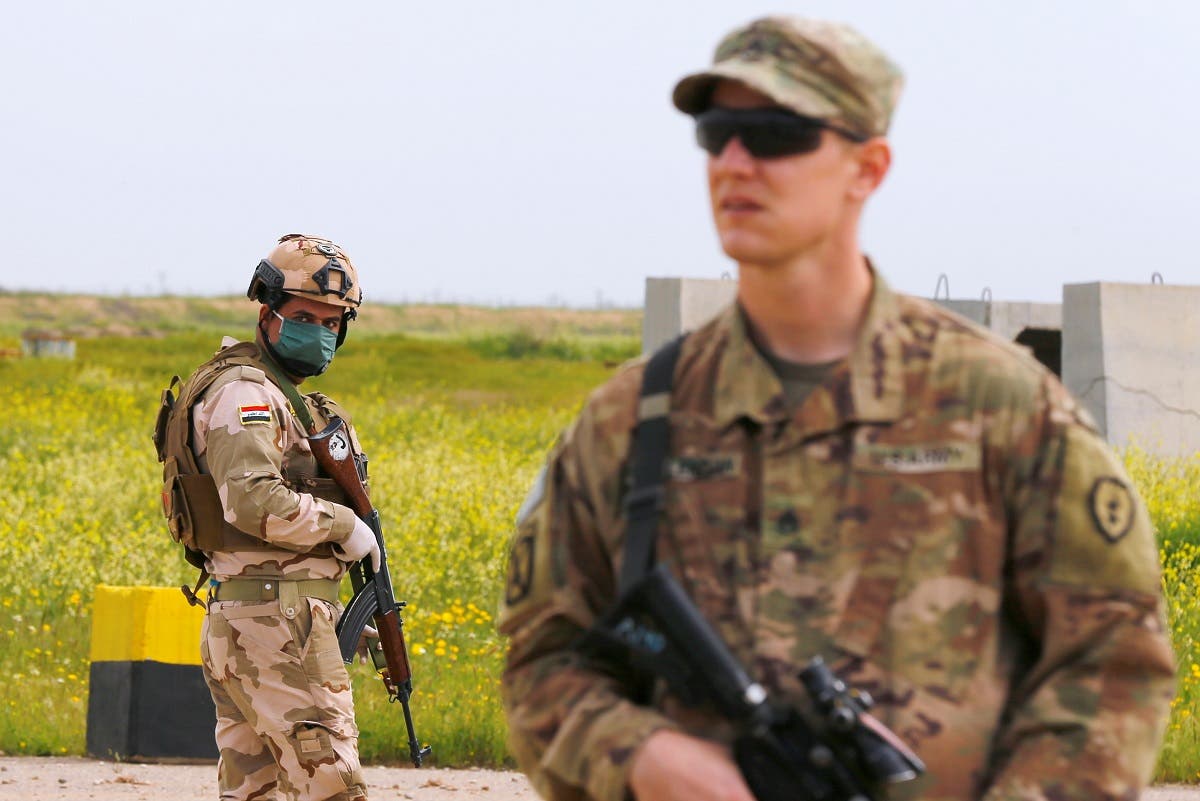 An Iraqi soldier wears a protective face mask and gloves, following the outbreak of coronavirus disease (COVID-19), as he stands guard during the hand over of Qayyarah Airfield West from US-led coalition forces to Iraqi Security Forces, in the south of Mosul, Iraq March 26, 2020. (Reuters)
Kata'ib Hezbollah is a hardline pro-Iran faction within the Iraqi Popular Mobilization Units (PMU) militias. In January, the Iraqi parliament voted to oust all foreign forces from the country after a US drone strike in Baghdad killed top Iranian general Qassem Soleimani and the PMU militia's deputy chief, Abu Mahdi al-Muhandis.
SHOW MORE
Last Update: Sunday, 31 May 2020 KSA 07:49 - GMT 04:49