Iranian workers from various sectors in the country, including the critical oil and gas industries, went on strike on Saturday to protest the non-payment of their wages among other issues.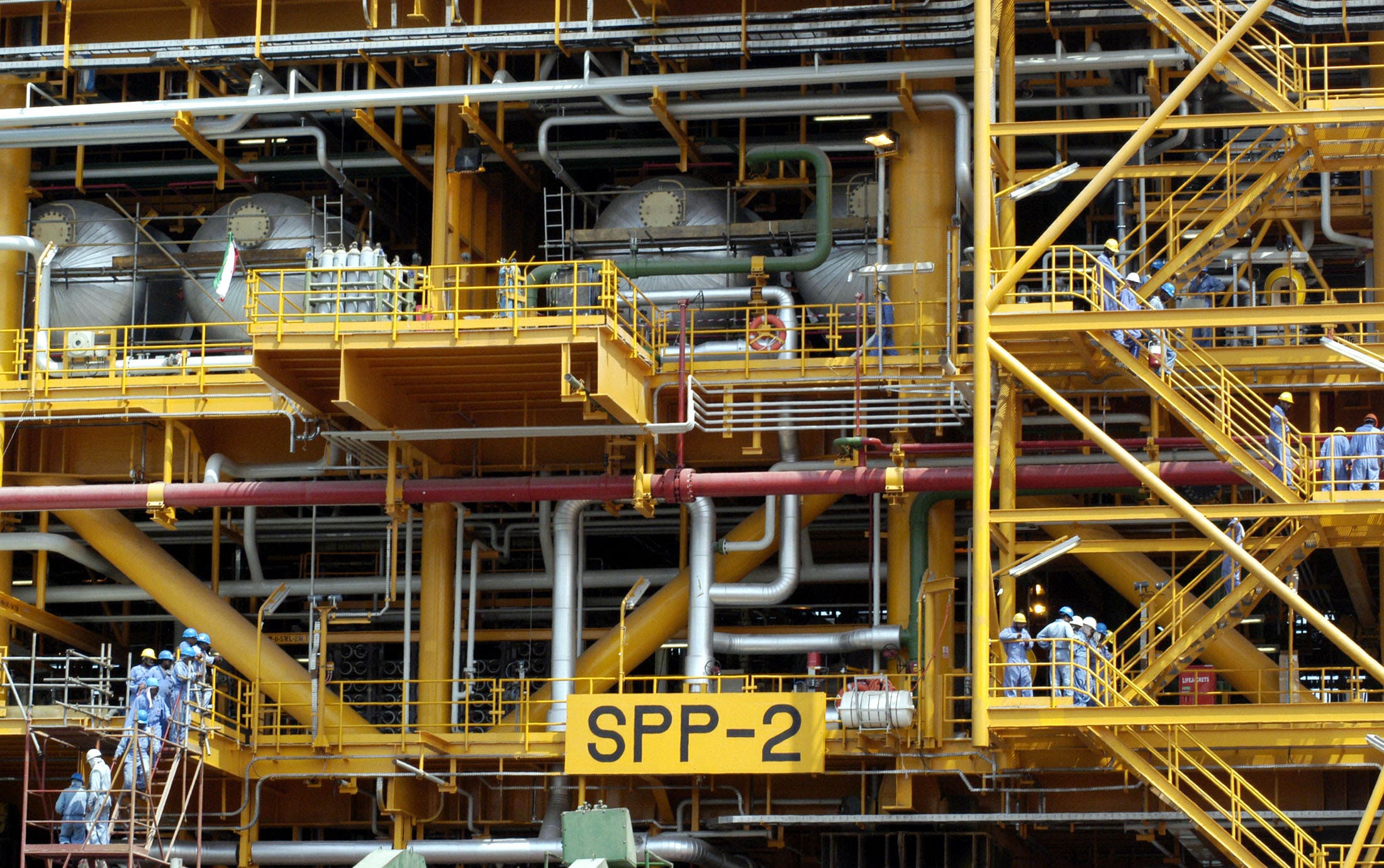 A shot from the Soroosh production plant in Qeshm. (File photo: Reuters)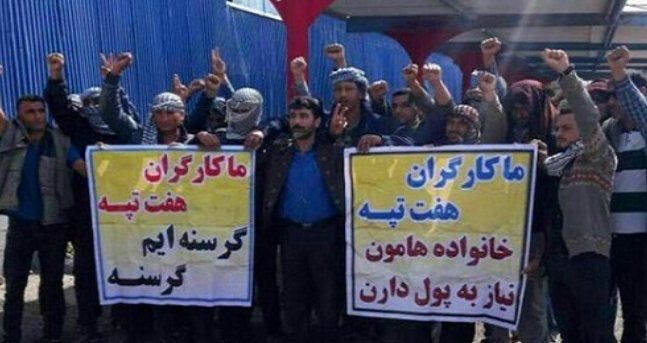 An undated photo of workers from the Haft-Tappeh Sugarcane Company with placards that read "our families need money" and "we are starving." (Twitter: @amirali872712)

The Sugarcane Company workers' demands include payment of arrears and the return of ownership of the company to the public sector or to the workers themselves.
SHOW MORE
Last Update: Sunday, 02 August 2020 KSA 14:32 - GMT 11:32