Images have surfaced showing the widespread destruction caused by the massive blast in Beirut's port to the neighborhoods of Mar Mikhael and Gemmayze, home to many of the city's restaurants and bars popular with both tourists and residents.
Watch: Four nurses died and 200 patients, visitors, and staff were injured at the Saint-George Hospital, after the #Beirut port explosion which shook the Lebanese capital. https://t.co/H9hmWZt5Zd pic.twitter.com/Bl7aSVJYWk

— Al Arabiya English (@AlArabiya_Eng) August 5, 2020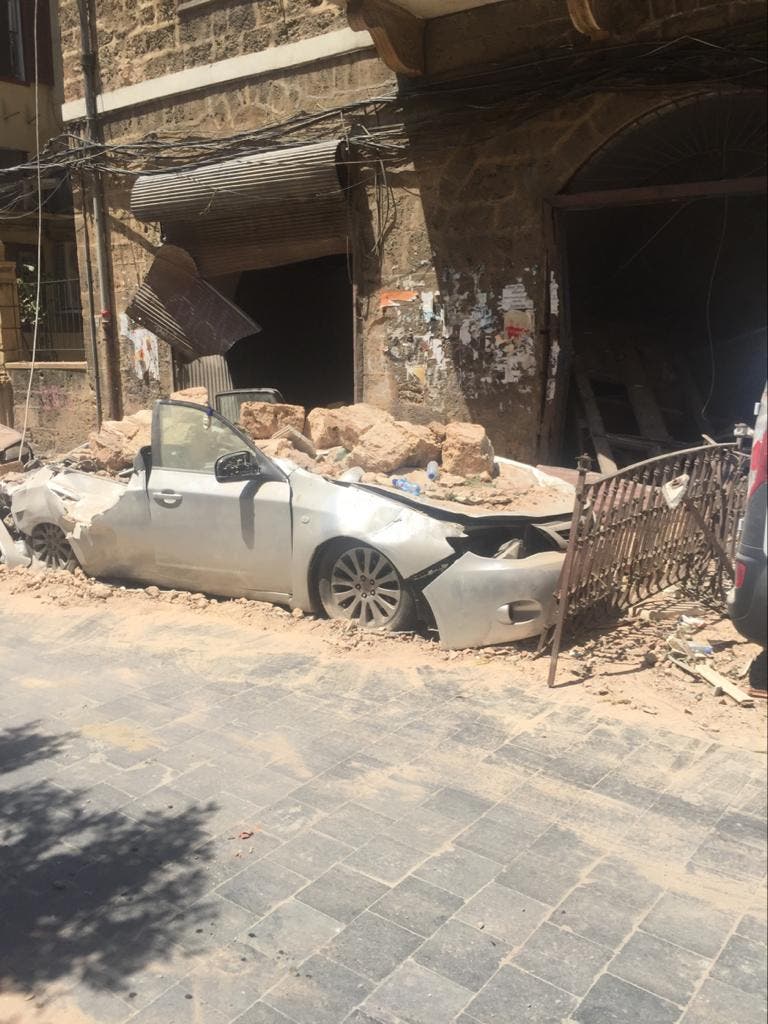 A car covered in rubble in Gemmayze, Beirut, after the blast in the port. (Supplied)

Another photograph showed a popular local bakery, or fern, known for selling manoushe – a cooked dough topped with zaatar, cheese, or meat. The shop's façade has been blown off as a woman stands outside.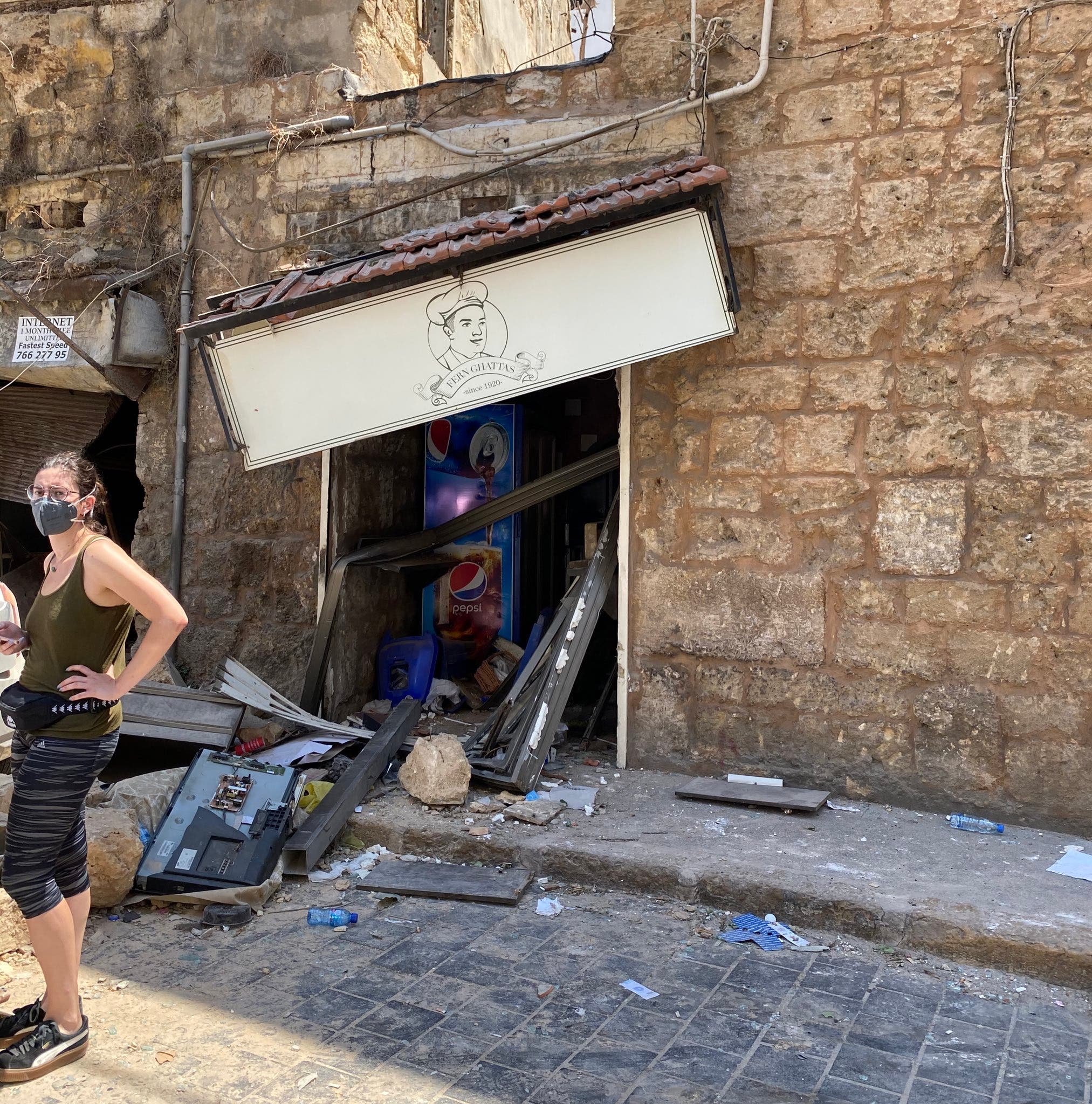 A local bakery, or fern, in Gemmayze, Beirut, after being hit by the blast from Beirut's port. (Twitter, @adammbaron)
i took the picture to the left in Gemmayze, Beirut Lebanon THIS MORNING
the city has fallen to pieces within hours and it is beyond me pic.twitter.com/OkOzTy7XHy

— moh (@selenATEors) August 4, 2020
Just walked from Gemmayze to Mar Mikhael then along the Beirut Port on the Charles Helou highway. The scenes are just shocking. Here are some pictures I took along the way:

If you zoom in on this pic, you can see a man raising a liquor bottle when he saw me taking the shot. pic.twitter.com/rqc0ZCTiuY

— Nadim El Kak | نديم القاق (@NadimElkak) August 5, 2020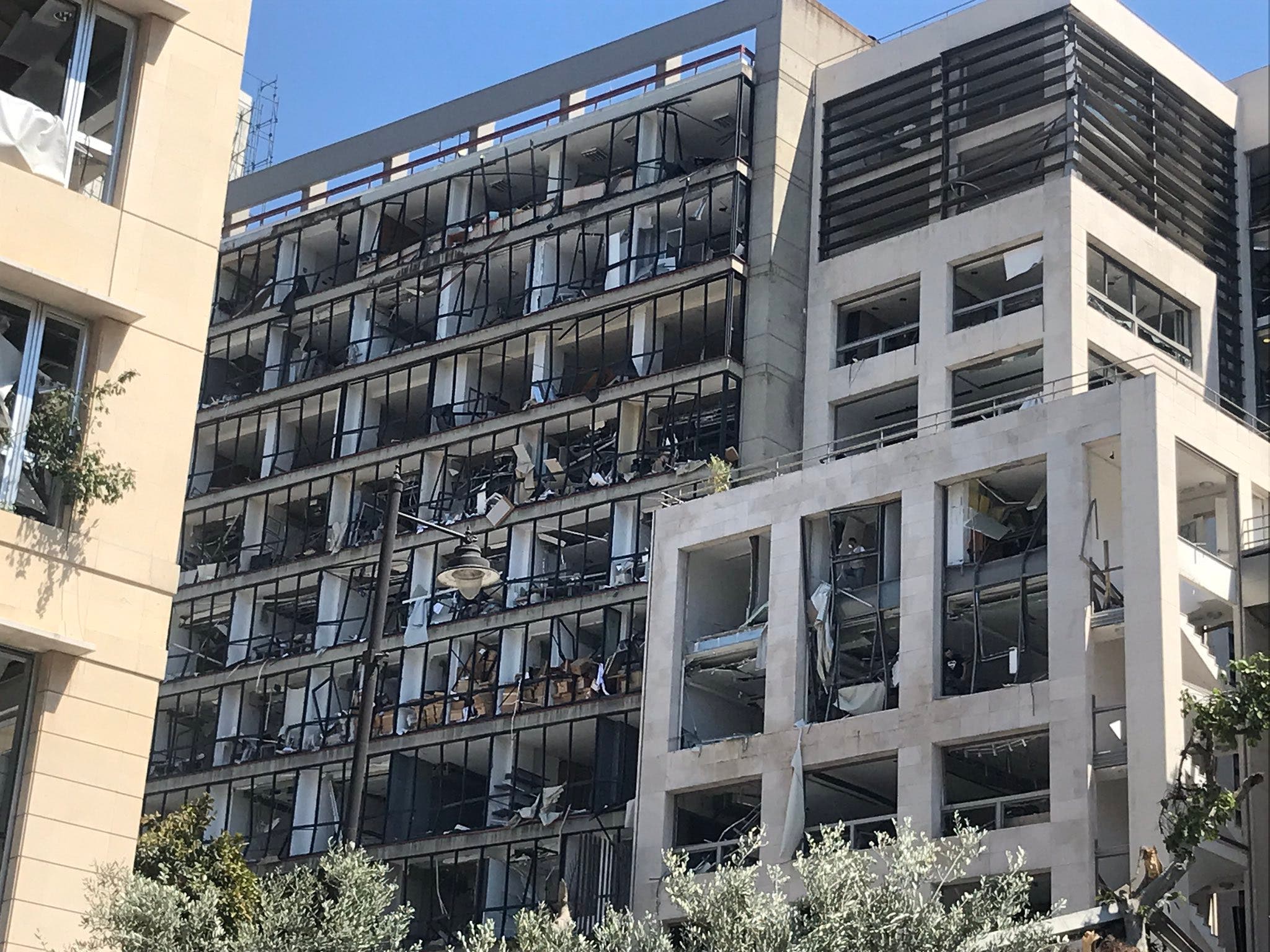 A damaged building in Beirut's Gemmayze, Mar Mikhael neighborhoods. (Twitter, @NadimElkak)
SHOW MORE
Last Update: Wednesday, 05 August 2020 KSA 18:41 - GMT 15:41