Rescue teams were still searching the rubble of Beirut's port for bodies on Friday, nearly three days after a massive explosion sent a wave of destruction through Lebanon's capital, killing nearly 150 people and wounding thousands.
Watch: During French President Emmanuel Macron's visit to Lebanon after the massive explosion, he tells a woman not to worry after she urges Macron not to give money to the Lebanese government. #BeirutExplosion #Lebanon https://t.co/tiKzo9PxE2 pic.twitter.com/fPBIGWi1tP

— Al Arabiya English (@AlArabiya_Eng) August 6, 2020

The blast was apparently caused by the ignition of 2,750 tons of ammonium nitrate, a chemical used for explosives and fertilizer, that had been stored at the port since it was confiscated from an impounded cargo ship in 2013.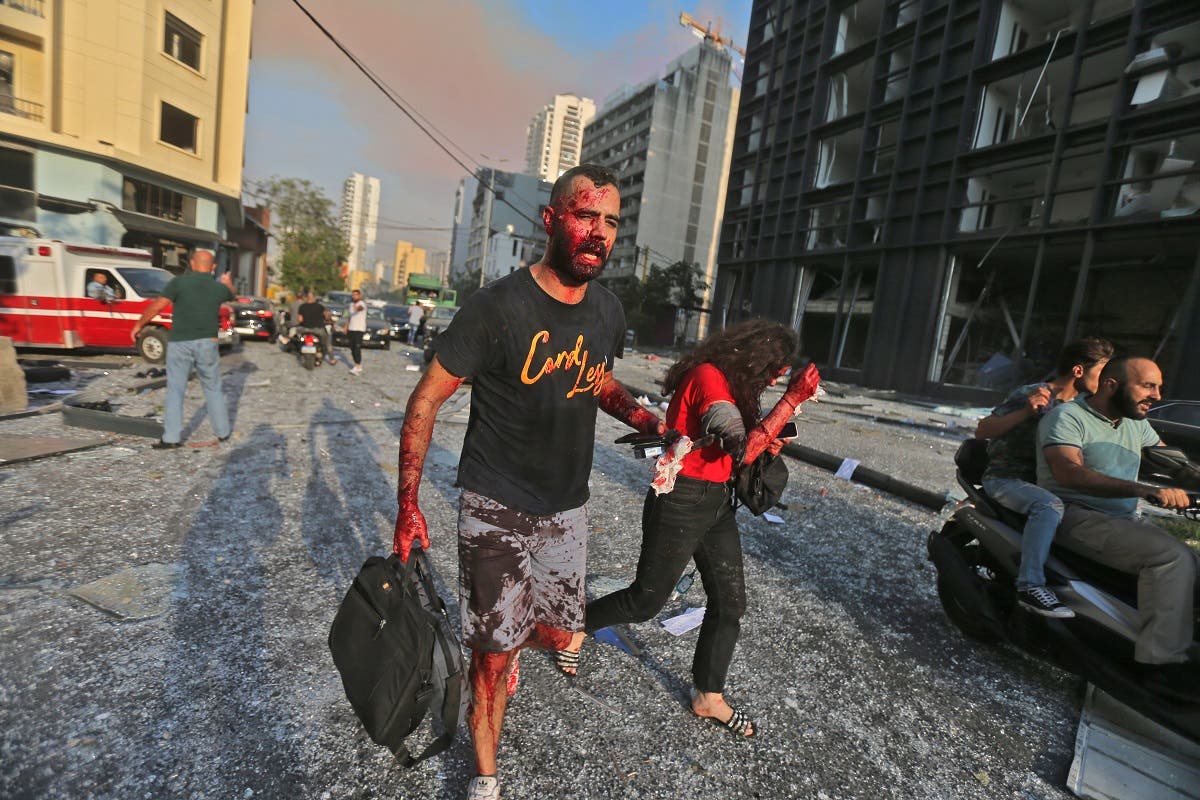 Wounded people walk near the site of an explosion at the port in the Lebanese capital Beirut on August 4, 2020. (AFP)

The investigation is focusing on port and customs officials, with 16 employees detained and others questioned. But many Lebanese say it points to much greater rot that permeates the political system and extends to the country's top leadership.
SHOW MORE
Last Update: Friday, 07 August 2020 KSA 12:02 - GMT 09:02