A nation still burying its dead Tuesday marked a week since the explosion in Beirut that flattened much of the Lebanese capital's port, damaged buildings and left thousands of people dead and injured.
Watch: Days after a massive warehouse explosion ripped throughout #Beirut, families are still trying to pick up the shattered pieces and wondering about their futures.#Lebanonhttps://t.co/Lk0kp3XVfi pic.twitter.com/xBlOpVoUgR

— Al Arabiya English (@AlArabiya_Eng) August 9, 2020

The explosion, which obliterated the capital's port, damaged thousands of apartments and offices in the capital and came on top of an unprecedented economic and financial crisis the country the country has been mired in since late last year, compounding the nation's collective distress.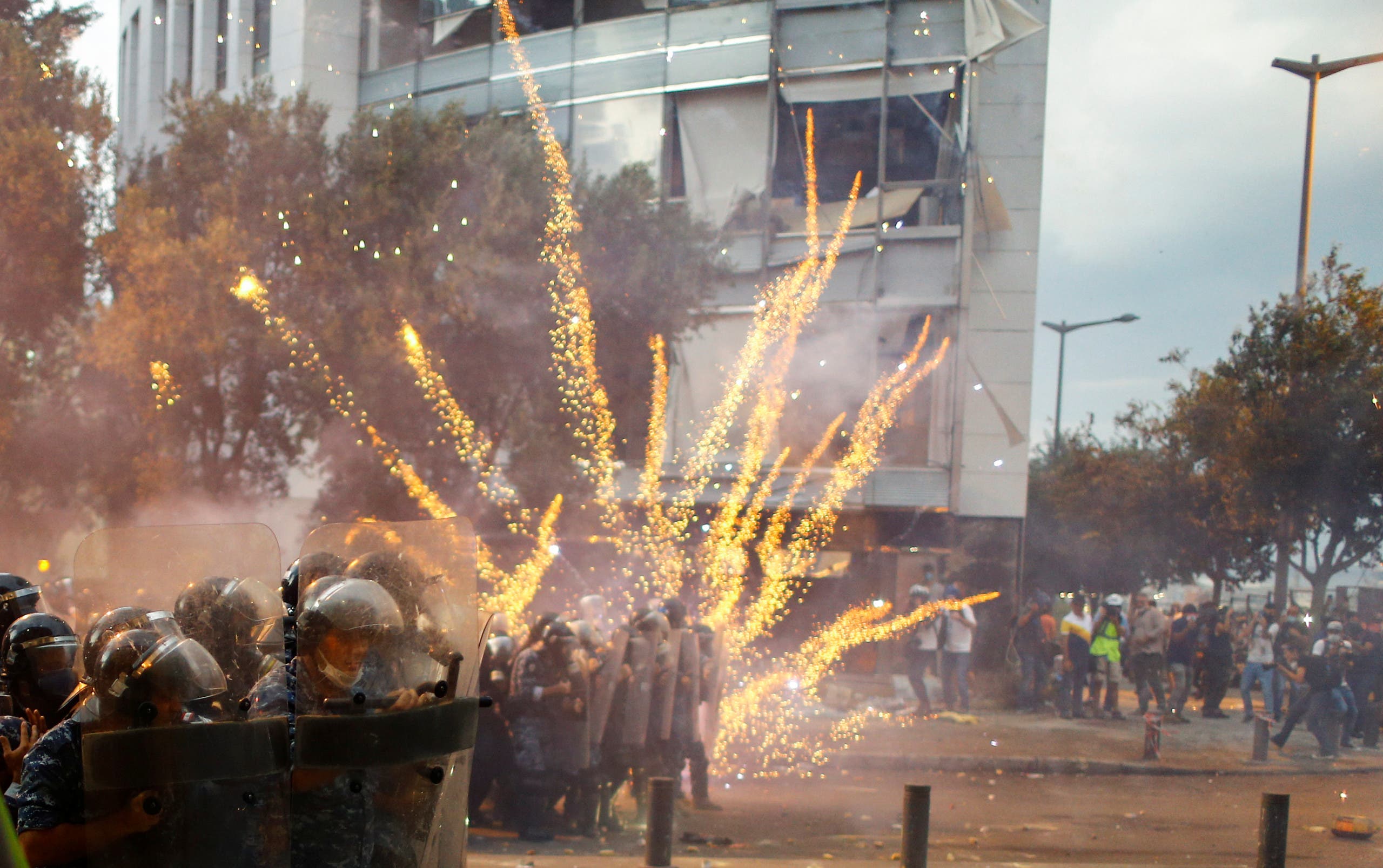 Fireworks are set off in front of police officers during anti-government protests that have been ignited by a massive explosion in Beirut, Lebanon August 10, 2020. REUTERS/Thaier Al-Sudani

Lebanese have demanded an independent Cabinet not backed by any of the political parties they blame for the mess they are in. Many are also calling for an independent investigation into the port explosion, saying they had zero trust in a local probe.
SHOW MORE
Last Update: Tuesday, 11 August 2020 KSA 16:33 - GMT 13:33