When the huge explosion ripped through Beirut last week, it shattered the glass doors near where 3-year-old Abed Achi was playing with his Lego blocks. He suffered a head injury and cuts on his tiny arms and feet, and he was taken to the emergency room, where he sat amid other bleeding people.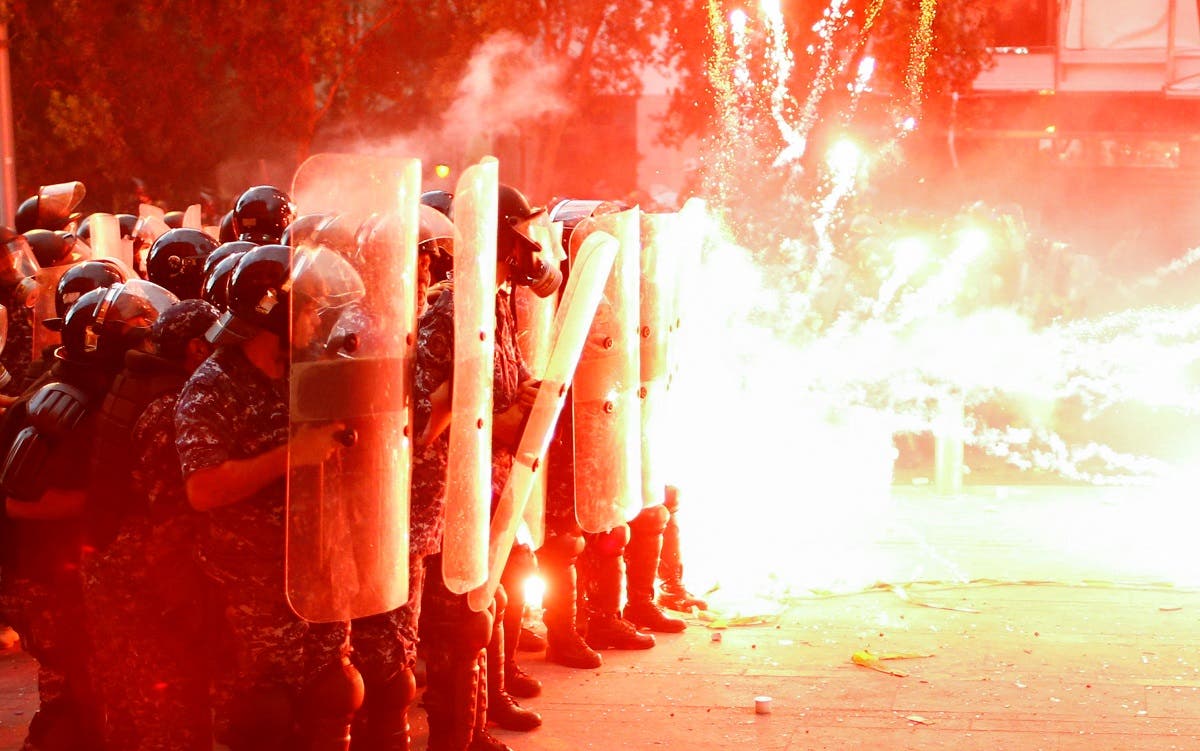 Fireworks are set off in front of police officers during anti-government protests that have been ignited by a massive explosion in Beirut. (Reuters)

As many as 100,000 children were displaced from their homes according to Save the Children, with many of them traumatized.
The explosion in #Beirut's port killed over 158 people, injured over 6,000, and displaced more than 300,000. New footage in 4K shows how it unfolded in slow motion, ravaging buildings as far as 10 km away and sparking mass anti-government protests.https://t.co/1V61mqo7Am pic.twitter.com/ja6RC24mqj

— Al Arabiya English (@AlArabiya_Eng) August 9, 2020

"Children are resilient, but unprocessed trauma can lead to increased anxiety, behavioral problems, it becomes part of their life and can lead later to negative coping mechanisms," she says.
SHOW MORE
Last Update: Wednesday, 12 August 2020 KSA 10:57 - GMT 07:57