Turkish President Recep Tayyip Erdogan on Friday ordered another ancient Orthodox church that became a mosque and then a popular Istanbul museum to be turned back into a place of Muslim worship.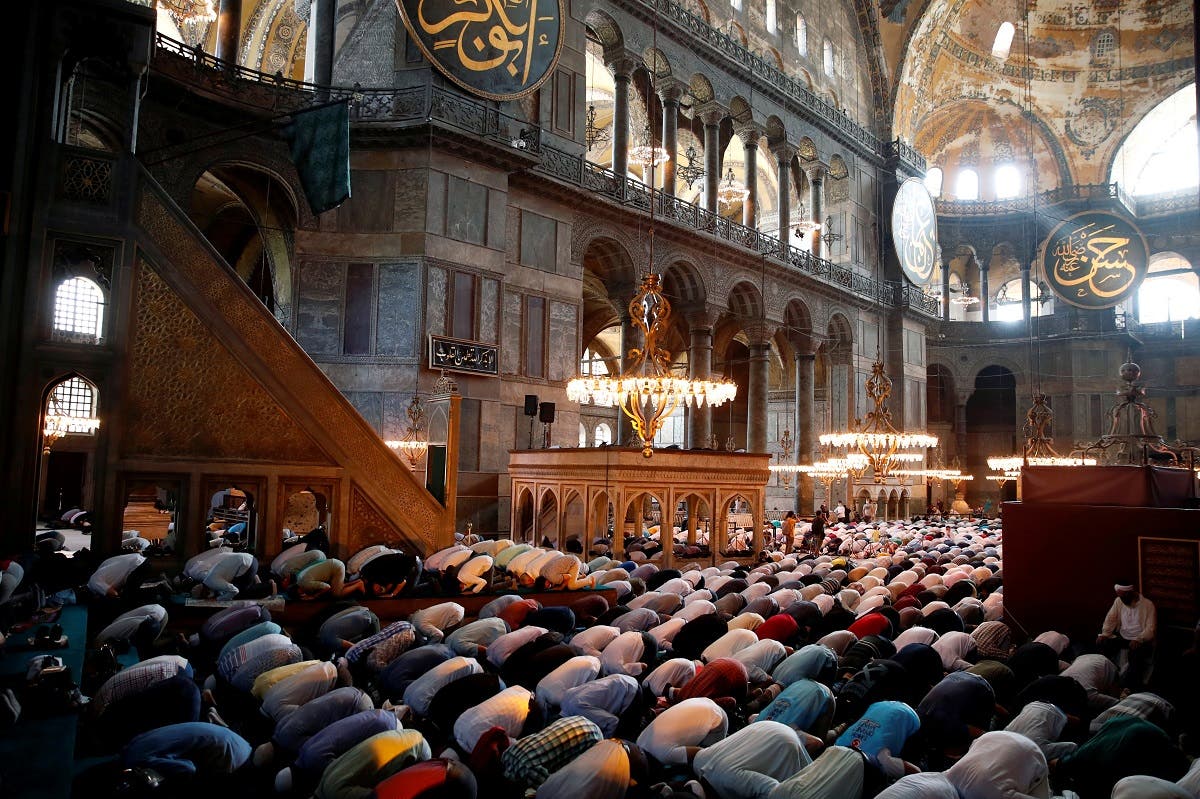 Friday prayers at Hagia Sophia Grand Mosque for the first time in 86 years, in Istanbul. (Reuters)

The Holy Savior in Chora was a medieval Byzantine church decorated with 14th-century frescoes of the Last Judgement that remain treasured in the Christian world.
SHOW MORE
Last Update: Friday, 21 August 2020 KSA 11:34 - GMT 08:34