Over 3,800 people in Turkey received prison sentences for insulting President Recep Tayyip Erdogan last year, according to a new report.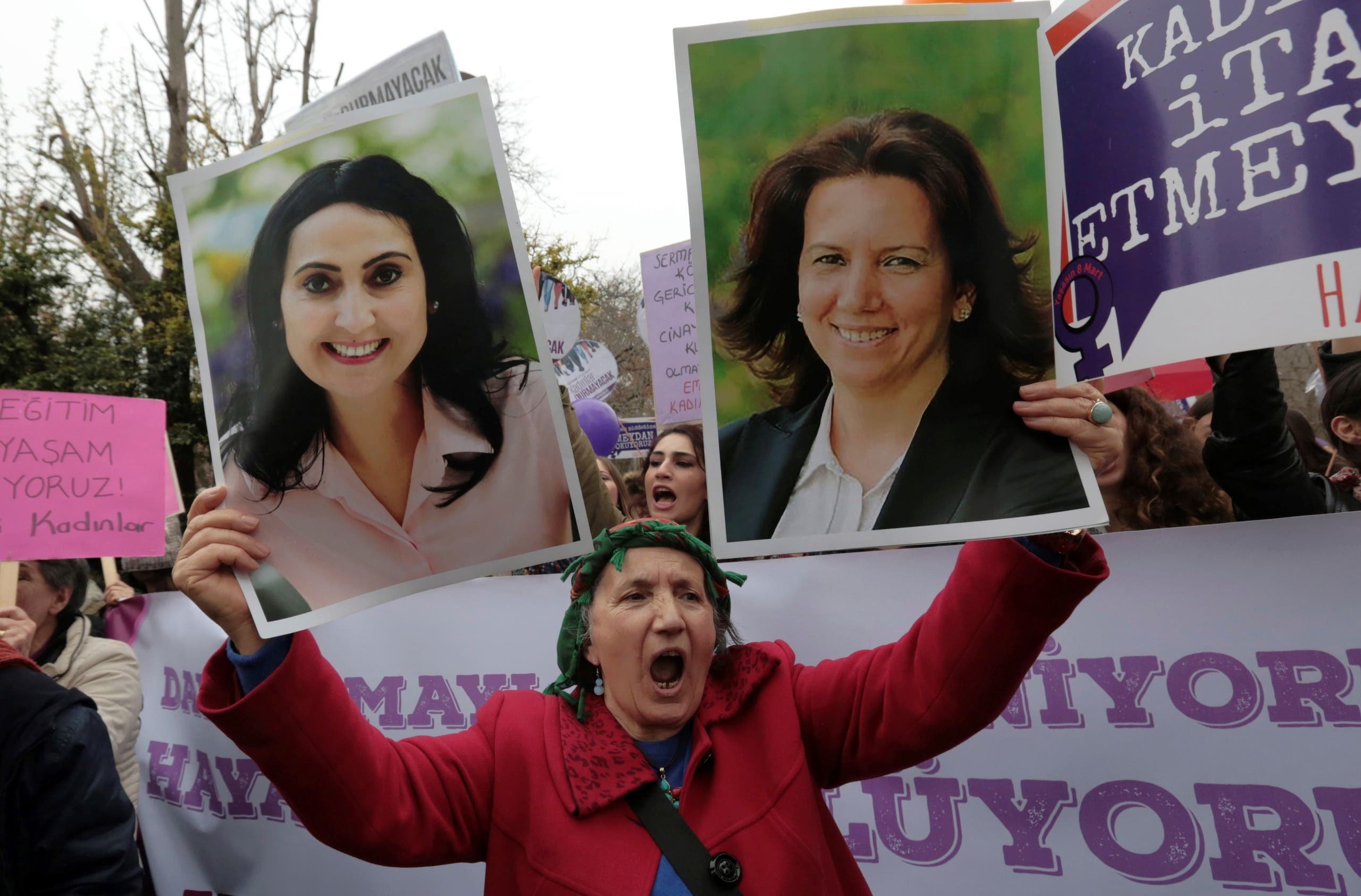 A woman holds images of imprisoned pro-Kurdish lawmakers Figen Yuksekdag, left, who was charged with insulting the president, and Selma Irmak in Ankara. (File photo: AP)
Criticism or insult?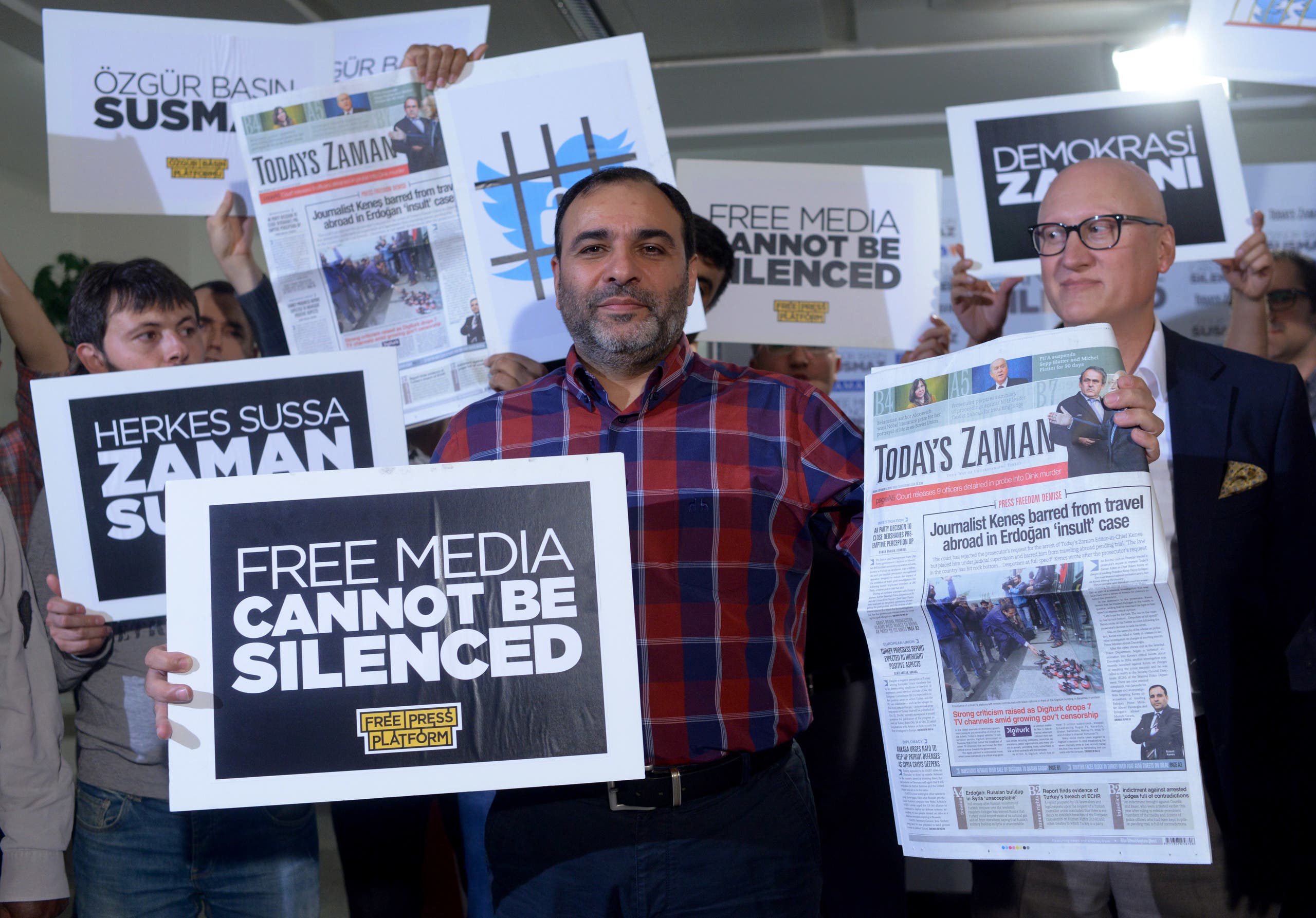 Bulent Kenes, then-editor-in-chief of Today's Zaman, shows his newspaper minutes before police detain him in his office in Istanbul on Oct. 9, 2015. (AP)
'Chilling effect on society'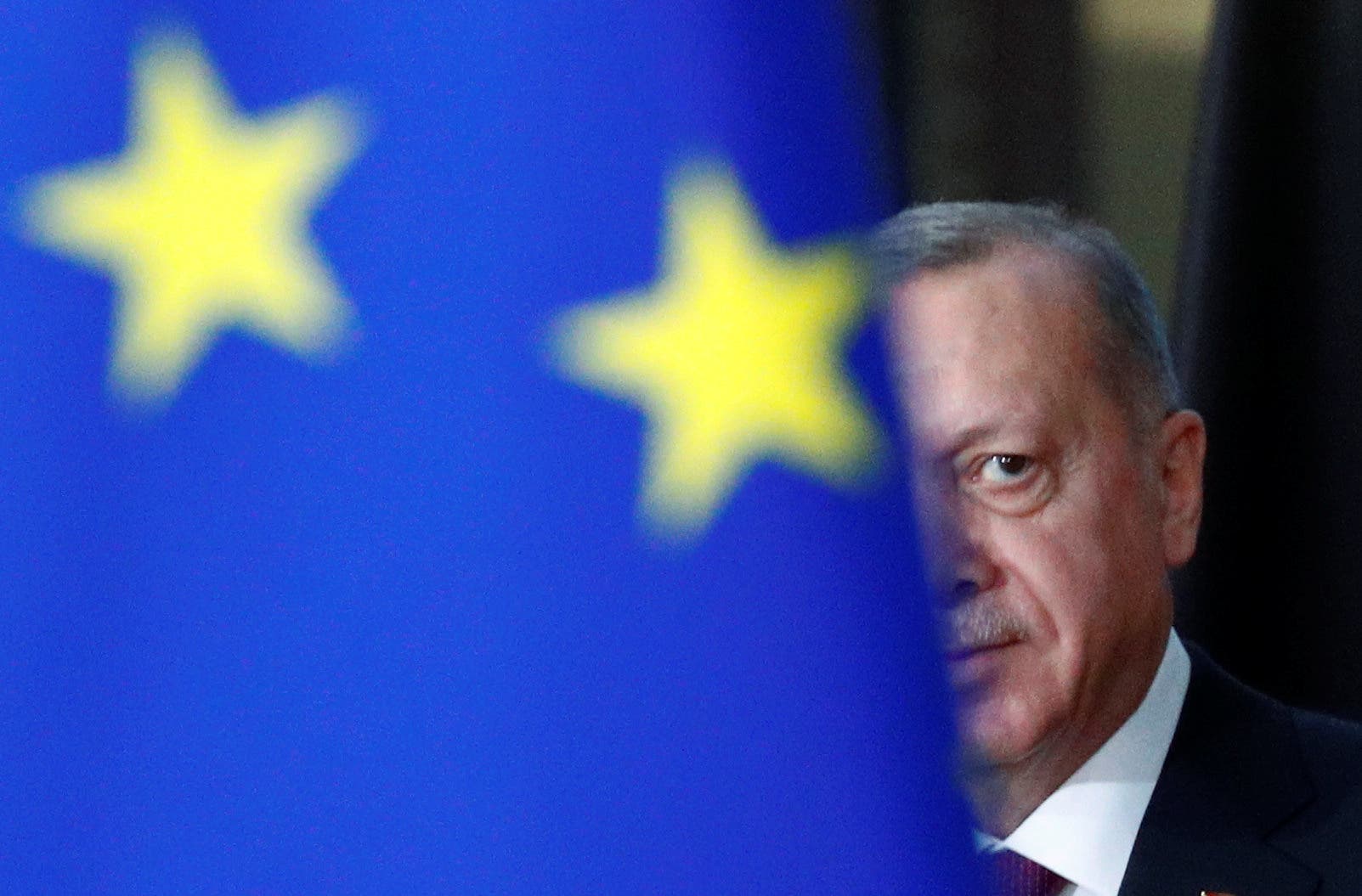 Turkish President Erdogan arrives for a meeting with EU Council President Charles Michel in Brussels, Belgium March 9, 2020. (Reuters)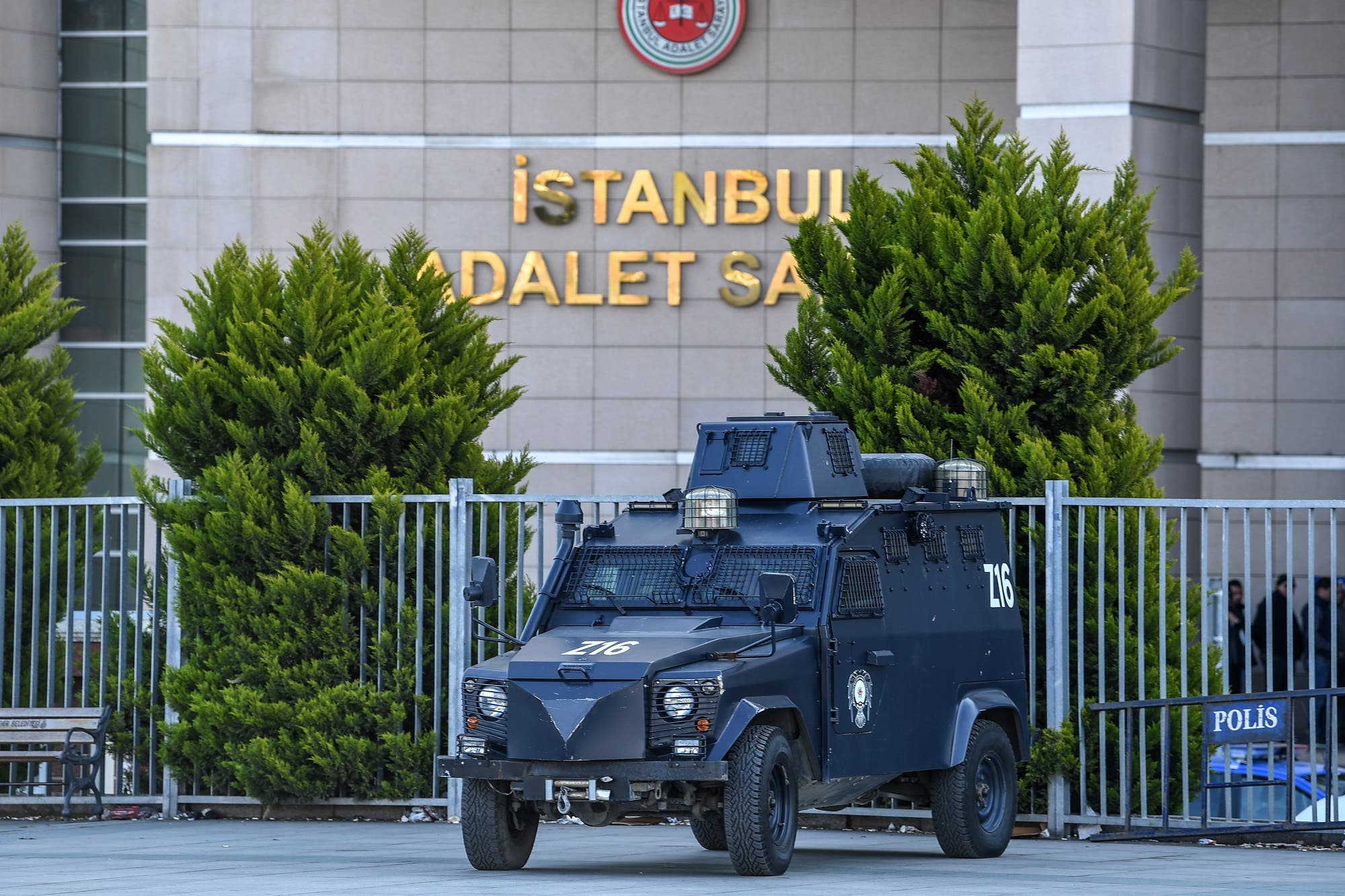 An armored Turkish police vehicle stands outside the courthouse in Istanbul. (File photo: AFP)
SHOW MORE
Last Update: Thursday, 17 September 2020 KSA 14:30 - GMT 11:30