Libya's two main rival leaders met on Tuesday for the first time in more than five months, as Italy hosted a conference seeking to reconcile the country's rulers a week after the United Nations shelved plans to hold an election next month.

Prime Minister Fayez al-Serraj, whose weak but internationally recognized government is based in western Libya, met the commander who rules most of the east, Khalifa Haftar, in Palermo, Sicily, an Italian government source said.

Haftar had flown to the conference on Monday evening and was holding meetings on the sidelines, despite having said he would not participate. A photo showed him meeting Serraj in the presence of Italian Prime Mininster Giuseppe Conte.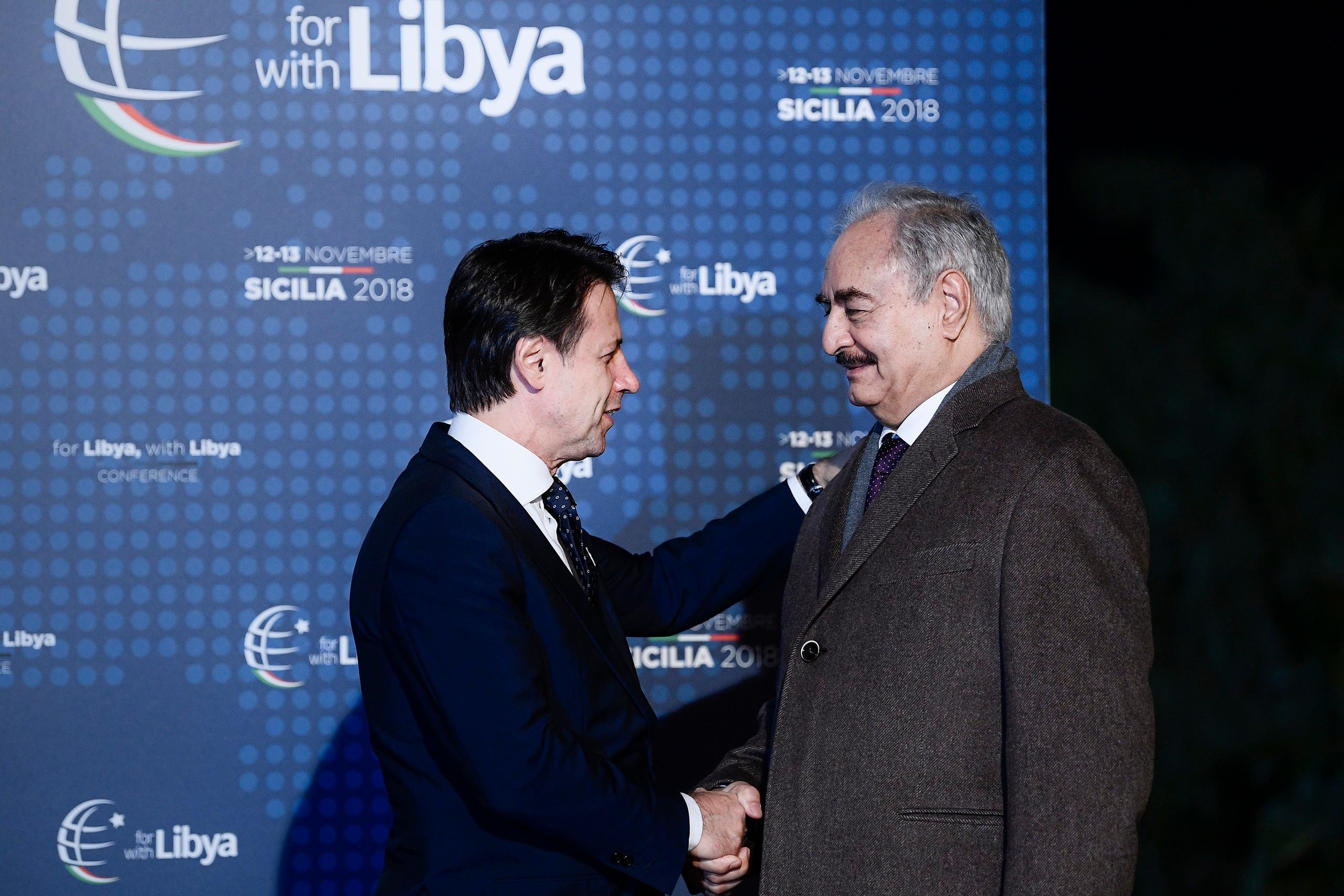 Italian Prime Minister Giuseppe Conte (L) greets Libya Chief of Staff, Marshall Khalifa Haftar upon his arrival for a conference on Libya on November 12, 2018. (AFP)
SHOW MORE
Last Update: Wednesday, 20 May 2020 KSA 09:58 - GMT 06:58