Egypt is counting on international pressure to unlock a deal it sees as crucial to protecting its scarce water supplies from the Nile river before the expected start-up of a giant dam upstream in Ethiopia in July.

Tortuous, often acrimonious negotiations spanning close to a decade have left the two nations and their neighbor Sudan short of an agreement to regulate how Ethiopia will operate the dam and fill its reservoir.

Though Egypt is unlikely to face any immediate, critical shortages from the dam even without a deal, failure to reach one before the filling process starts could further poison ties and drag out the dispute for years, analysts say.

"There is the threat of worsening relations between Ethiopia and the two downstream countries, and consequently increased regional instability," said William Davison, a senior analyst at the International Crisis Group.

The latest round of talks left the three countries "closer than ever to reaching an agreement," according to a report by Sudan's foreign ministry seen by Reuters.

But it also said the talks, which were suspended last week, had revealed a "widening gap" over the key issue of whether any agreement would be legally binding, as Egypt demands.
Economic development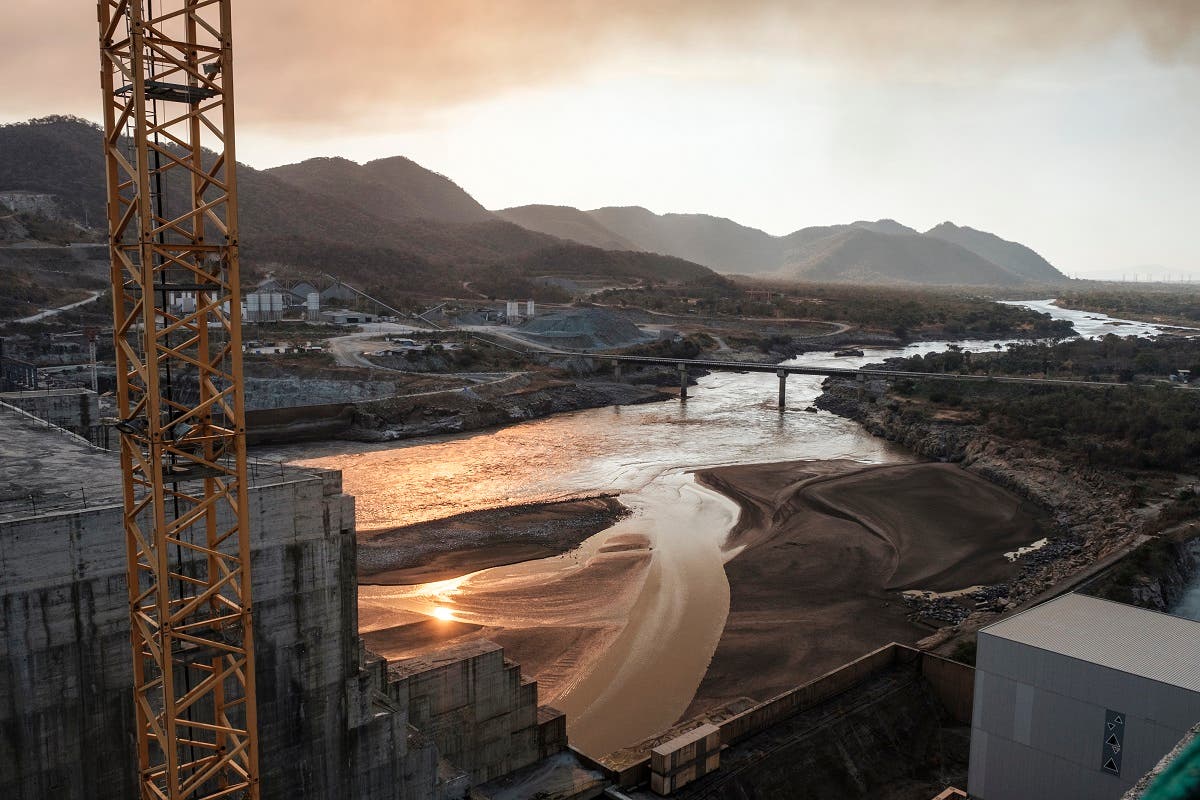 A general view of the Blue Nile river as it passes through the Grand Ethiopian Renaissance Dam (GERD), near Guba in Ethiopia, on December 26, 2019. (AFP)


The letter repeated accusations that Egypt was trying to maintain historic advantages over the Nile and constrict Ethiopia's pursuit of future upstream projects. It argued that Ethiopia had accommodated Egyptian demands to allow recent talks to move forward before Egypt unnecessarily escalated by taking the issue to the Security Council.

Ethiopia's government was not immediately available for comment.

Egypt says it is focused on securing a fair deal limited to the GERD, and that Ethiopia's talk of righting colonial-era injustice is a ruse meant to distract attention from a bid to impose a fait accompli on its downstream neighbors.
"Progress"
SHOW MORE
Last Update: Friday, 26 June 2020 KSA 13:53 - GMT 10:53