The Turkish-backed Government of National Accord (GNA) in Libya will only agree to a ceasefire if the Libyan National Army (LNA) withdraws from the strategic positions of Sirte and Jufra, Turkey's Minister of Foreign Affairs Mevlut Cavusoglu told the Financial Times (FT) on Sunday.
#OOTT #Libya The Red Line: Turkey says Libyan forces it backs will cross it, Egypt says it may send its army to hold it. East of the line is Sirte Basin, two thirds of Libyan oil production. Libya has Africa's largest oil reserves. (Military/oil map: Petroleum Economist) pic.twitter.com/oMiFwiPeYT

— Chris Stephen (@reportingLibya) June 21, 2020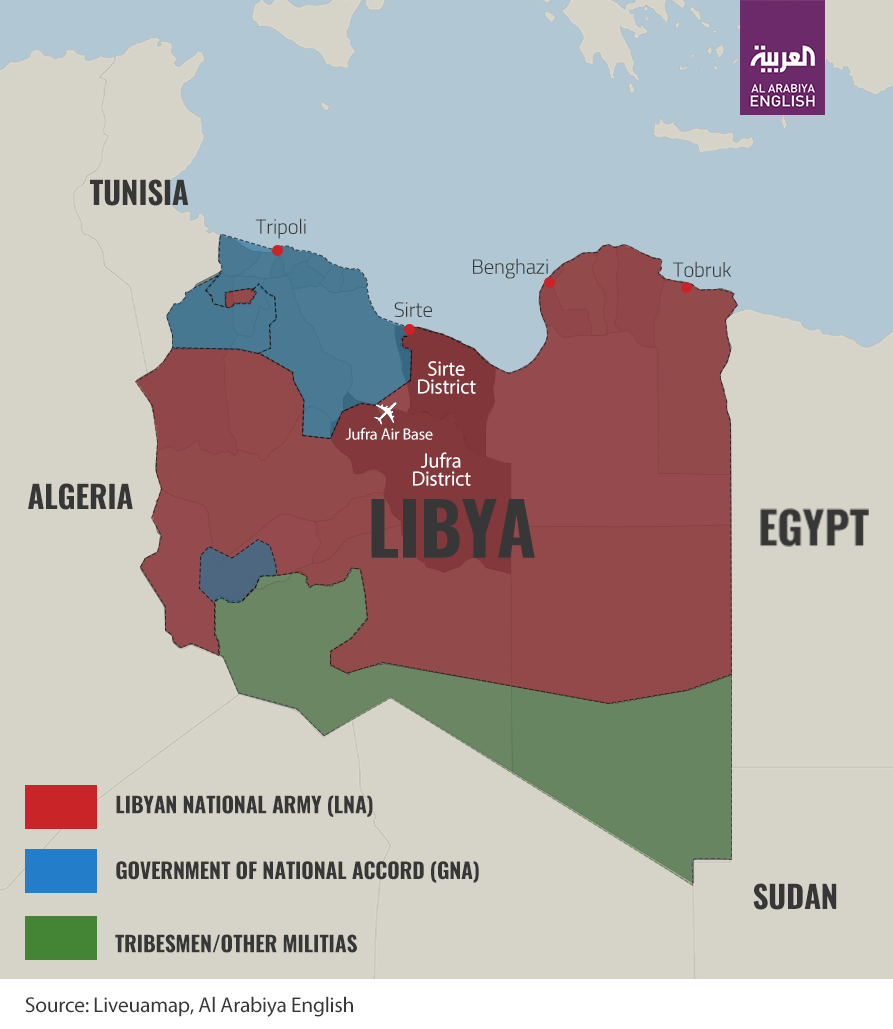 A map of territorial control in Libya as of late June.
SHOW MORE
Last Update: Sunday, 12 July 2020 KSA 15:32 - GMT 12:32