Sudanese security forces fired tear gas to disperse thousands of protesters, some burning car tires, who gathered to mark the anniversary on Monday of a transitional power-sharing deal with demands for quicker political reform.

The agreement set up a precarious alliance of civilian technocrats and military officials following the April 2019 ouster of long-time ruler Omar al-Bashir, with elections due to be held after 39 months.

The government says it is pushing ahead with reforms, but many people want swifter and deeper change.

Protesters from neighborhood-based "resistance committees" gathered outside Cabinet headquarters in downtown Khartoum to voice their demands amid a heavy security presence.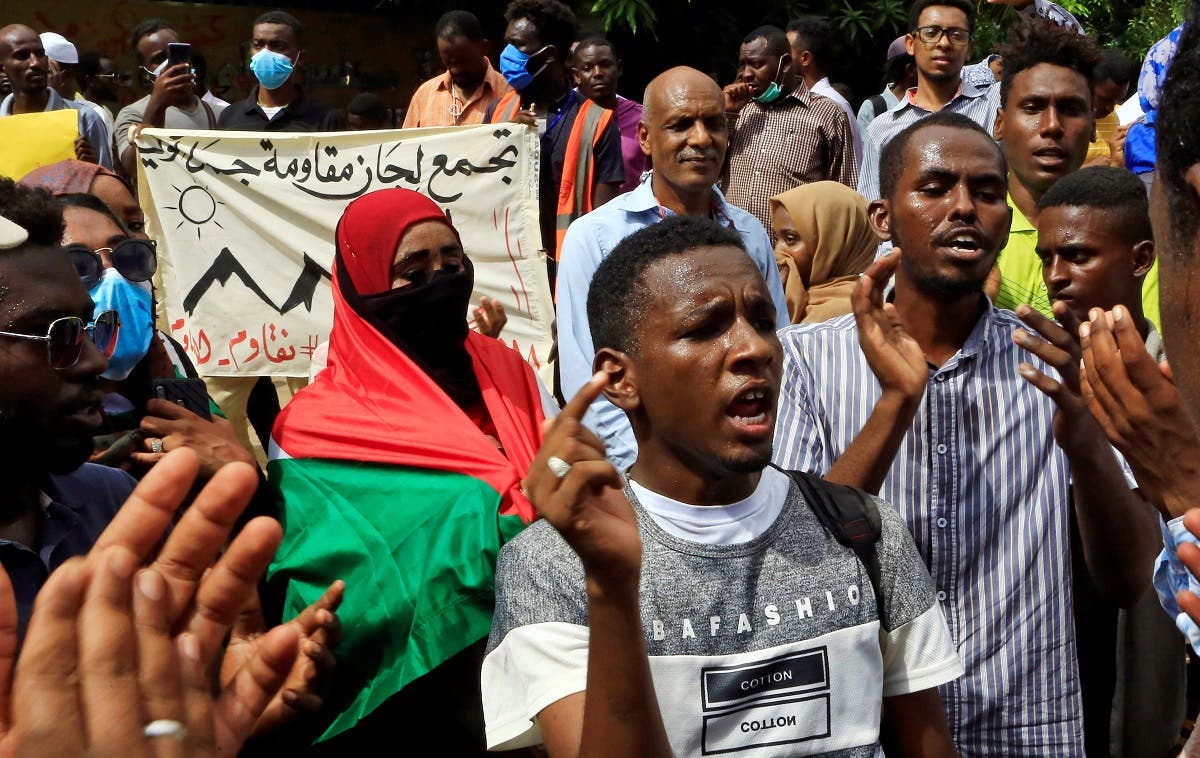 Sudanese protesters march in a demonstration to mark the anniversary of a transitional power-sharing deal in Khartoum, Sudan, on August 17, 2020. (Reuters)


Khartoum's governor Ayman Khalid expressed his "deepest apologies" and called the force used on Monday "excessive" and "contradictory to [our approach] in the era of freedom, peace and justice."
SHOW MORE
Last Update: Tuesday, 18 August 2020 KSA 01:11 - GMT 22:11