President Barack Obama is not expected to approve imminent airstrikes in Iraq, in part because there are few clear targets that could blunt a fast-moving Sunni insurgency, U.S. officials said Tuesday.

Officials said Obama had made no final decisions and didn't rule out the possibility that airstrikes ultimately could be used, particularly if a strong target becomes available. But officials said the strikes were not the current focus of the administration's ongoing discussions about how to respond to the crumbling security situation in Iraq.

The president planned to brief top congressional leaders on the matter at the White House on Wednesday.
Infographic: The ISIS onslaught route towards Baghdad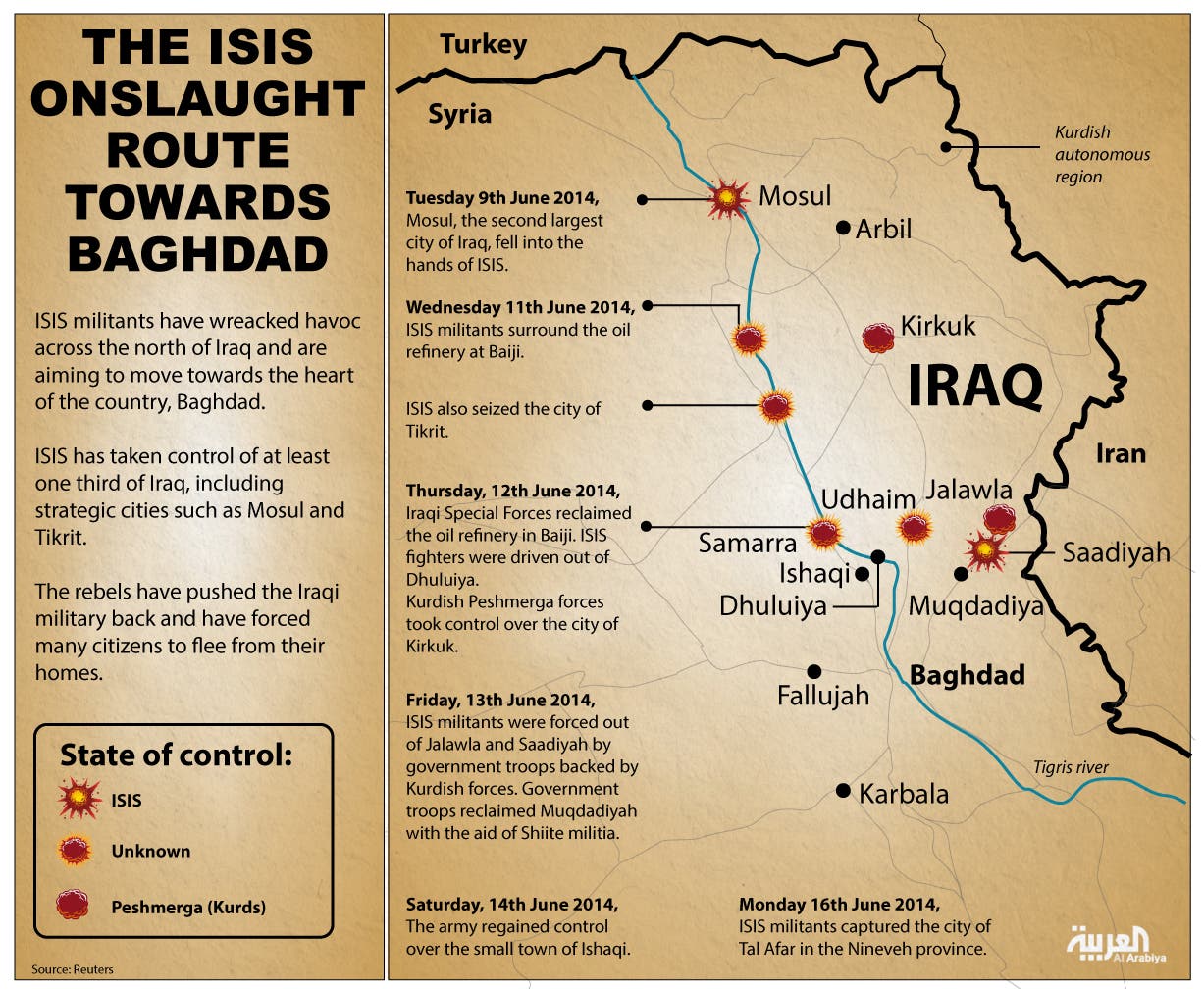 Infographic: The ISIS onslaught route towards Baghdad
SHOW MORE
Last Update: Wednesday, 20 May 2020 KSA 09:41 - GMT 06:41