The grandfather of a boy pictured holding a severed head in Syria said the shocking image brought him to tears, with the growing problem of militants fighting overseas to be a focus of US-Australia talks Tuesday.

The image of the Sydney-raised boy posing with the rotting head of a soldier, posted on the Twitter account of his father Khaled Sharrouf, an Australian who fled to Syria last year and is now an Islamic State fighter, sparked outrage.

Prime Minister Tony Abbott and US Secretary of Defense Chuck Hagel said it showed how barbaric IS militants had become, while Australian Muslim leaders expressed widespread revulsion.

The seven-year-old boy's grandfather Peter Nettleton, who is estranged from his daughter Tara, Sharrouf's wife, begged the government to help bring the boy and his siblings home.

"I'm scared for the children. What life are they going to have now," the Sydney truck driver told Sydney's The Daily Telegraph.

"Can't the government do something to pull these kids away from that man?

"That (picture) brought me to tears because I don't know how to handle it."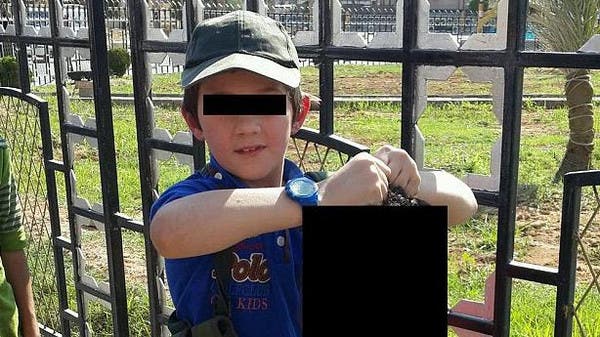 head
SHOW MORE
Last Update: Wednesday, 20 May 2020 KSA 09:42 - GMT 06:42