Early leads in the investigation into the deadly Paris attacks point to the likelihood of a team led by French nationals, based in Belgium, and which may have used a refugee route from Syria via Greece to link up for their killing spree.

Details are only slowly emerging of the seven dead attackers and an eighth assailant still on the run who perpetrated strikes on Paris bars, a concert hall and a soccer stadium that killed 132 people and injuring 349.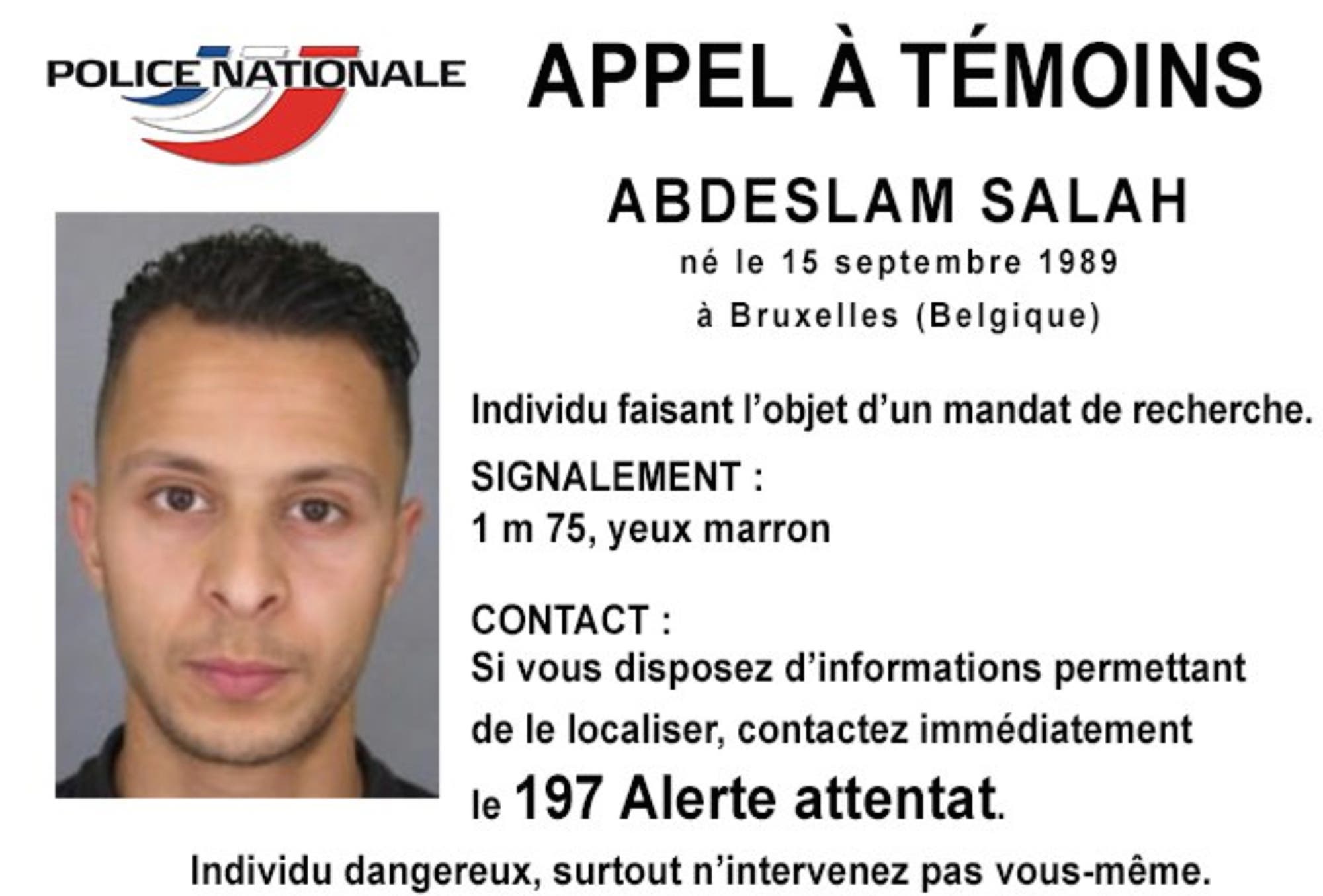 This undated file photo released Friday, Nov. 13, 2015, by French Police shows 26-year old Salah Abdeslam, who is wanted by police in connection with recent terror attacks in Paris. (AP)


But elements pieced together so far suggest a well-organised and trained multinational commando team, backed by an equally cross-border network reaching from the Middle East to Brussel's rundown suburbs, via the Greek island of Leros and the French cathedral town of Chartres - and possibly involving Germany.

The international reach of their network prompted French Interior Minister Bernard Cazeneuve to call for an urgent European Union meeting to assess what new security measures the bloc needs to counter such threats.

"The abject attack was prepared overseas, mobilised a team based on Belgium territory and benefited from support in France," he told a news conference with his Belgium counterpart.

Four of the eight attackers which Islamic State said it had sent to do the killings are now known to have been French nationals, including Ismael Omar Mostefai, a 29-year-old of Algerian descent from Chartres, southwest of Paris.

He is one of seven militants who died in the slaughter, blowing himself up at the Bataclan musical hall, the bloodiest of Friday's attacks.

His profile is typical of French jihadists -- a period of petty crime before he became quickly radicalised and withdrew from the social circle he had previously known.

French media cited local residents as saying he had been influenced by a visiting radical Imam from Belgium in 2010, the same year that the Paris prosecutor said his security file for Islamist radicalisation was created.

Quoting unnamed sources, Le Monde daily reported the father-of-two had likely travelled to Syria in the winter of 2013-2014 before returning to Chartres.

The only other named member of the network so far is also French, Belgian-born, and still on the run. Salah Abdeslam is 26 and suspected of having rented the black VW Polo car used during the shootings, French police said.

The Paris prosecutor's office has identified another two of the dead attackers as French nationals. It did not given their names, but said they were suicide bombers, aged 20 and 31, at the Stade de France stadium and one of the bars. A judicial source said one of the two was a brother of Abdeslam.
All roads lead to Belgium
The migrant link
SHOW MORE
Last Update: Wednesday, 20 May 2020 KSA 13:57 - GMT 10:57