Greeta Rao Gupta's grandmother was pulled out of school in southern India at the age of 12 to be married, and over the next two decades she gave birth to 11 babies, only five of whom survived.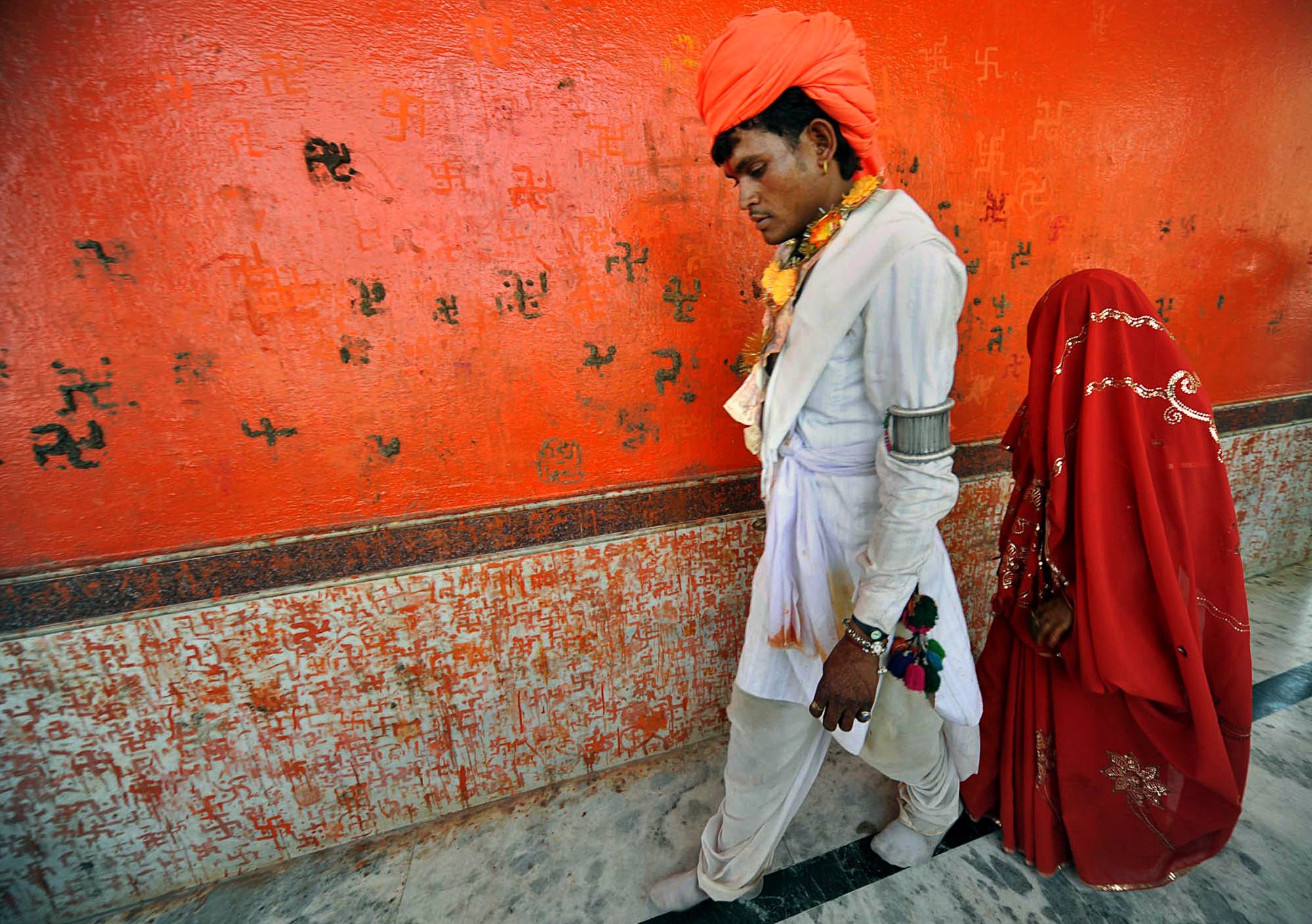 An under-age newly married couple who refused to be identified walk together after a mass marriage at Chachoda village in Rajgarh town. (AP)
More than 700 million girls and women alive now were married as children, the agencies say.
SHOW MORE
Last Update: Wednesday, 20 May 2020 KSA 09:46 - GMT 06:46