US President Barack Obama said on Sunday it would be very difficult to see how a so-called safe zone would work in Syria without a large military commitment.

"The issue surrounding a safe zone in Syrian territory is not a matter of an ideological objection on my part," Obama said at a news conference with German Chancellor Angela Merkel. "It's not a matter of me not wishing I could help and protect a whole bunch of people. It's a very practical issue about how do you do it?"

Obama presented a number of questions about such a zone, including what country will "put a bunch of ground troops inside of Syria," a country that has suffered five years of civil war.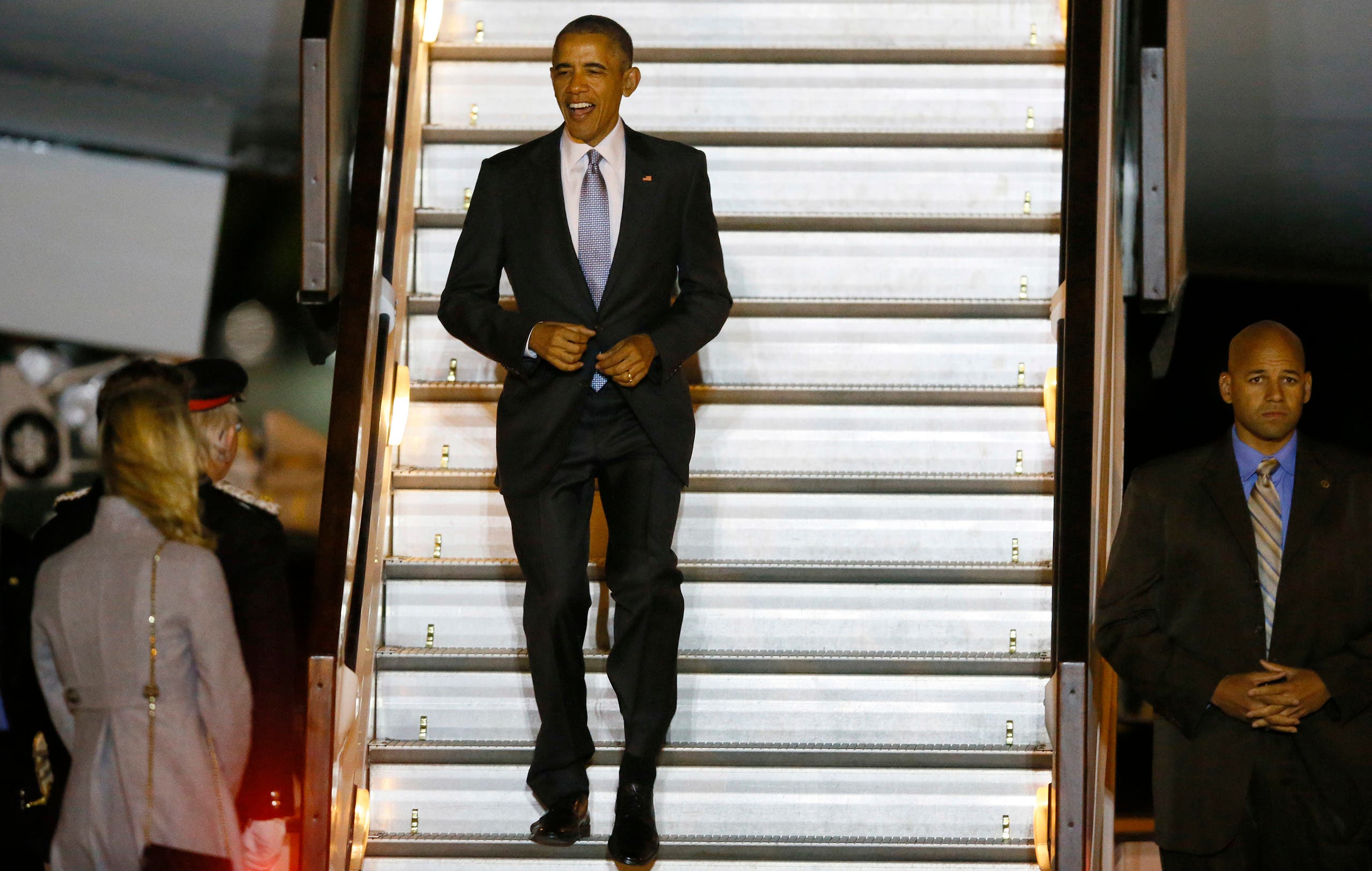 President of the United States Barack Obama smiles as he walks down the steps of Air Force One on his arrival at Stansted Airport, England, Thursday, April 21, 2016. (AP)
Rocky road
SHOW MORE
Last Update: Wednesday, 20 May 2020 KSA 09:47 - GMT 06:47