French authorities were trying to determine on Friday whether a Tunisian who killed at least 84 people by ploughing a truck into Bastille Day crowds had acted alone or with accomplices, but said the attack bore the hallmarks of Islamist militants.

Thursday night's attack in the Riviera city of Nice plunged France again into grief and fear just eight months after gunmen killed 130 people in Paris.

The truck zigzagged along the city's seafront Promenade des Anglais as a fireworks display marking the French national day ended on Thursday night. It careered into families and friends listening to an orchestra or strolling above the Mediterranean beach towards the century-old Hotel Negresco.
Moment truck driver ploughs into ‪‎Bastille Day‬ crowd in ‪Nice Attack
Dried blood, smashed strollers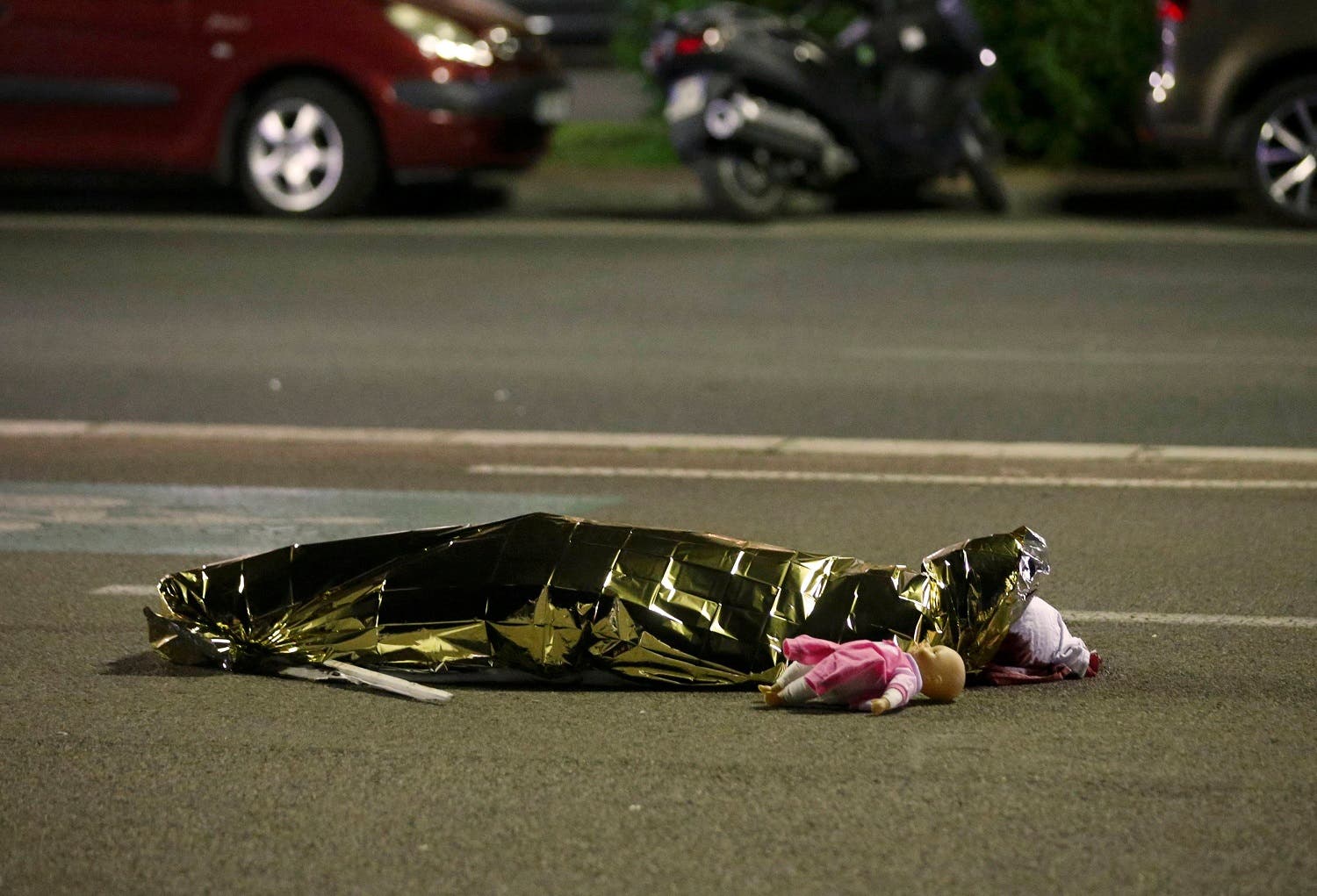 A body is seen on the ground after at least 30 people were killed in the southern French town of Nice when a truck ran into a crowd celebrating the Bastille Day national holiday. (Reuters)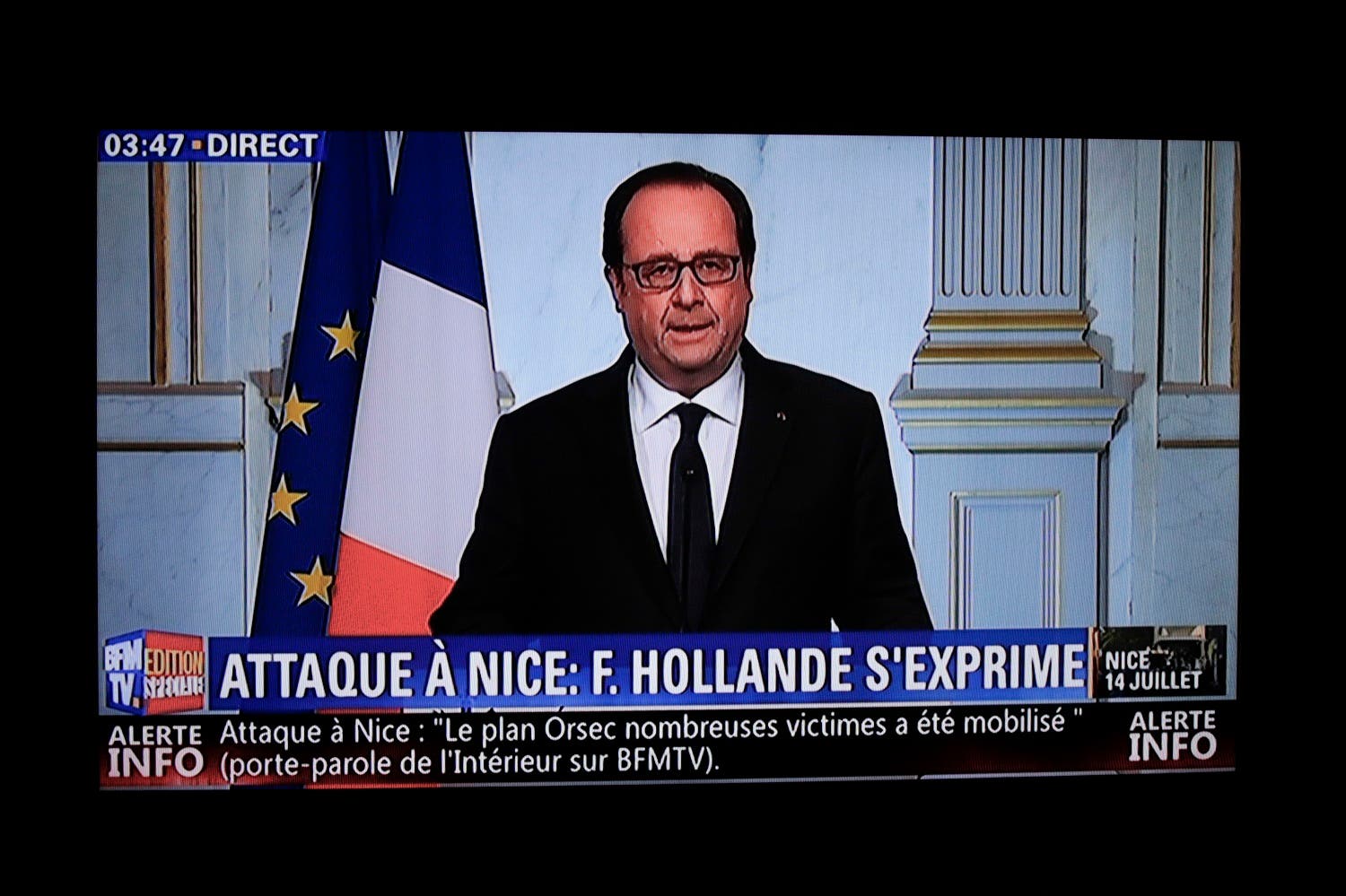 This still image from a BFM TV telecast shows French President Francois Hollande speaking about the attack in Nice on July 14, 2016 in Elysee, Paris. (AFP)
SHOW MORE
Last Update: Wednesday, 20 May 2020 KSA 09:51 - GMT 06:51