Six people were killed and about 40 injured in London on Wednesday after a car ploughed into pedestrians and an attacker stabbed a policeman close to Britain's parliament.
London Mayor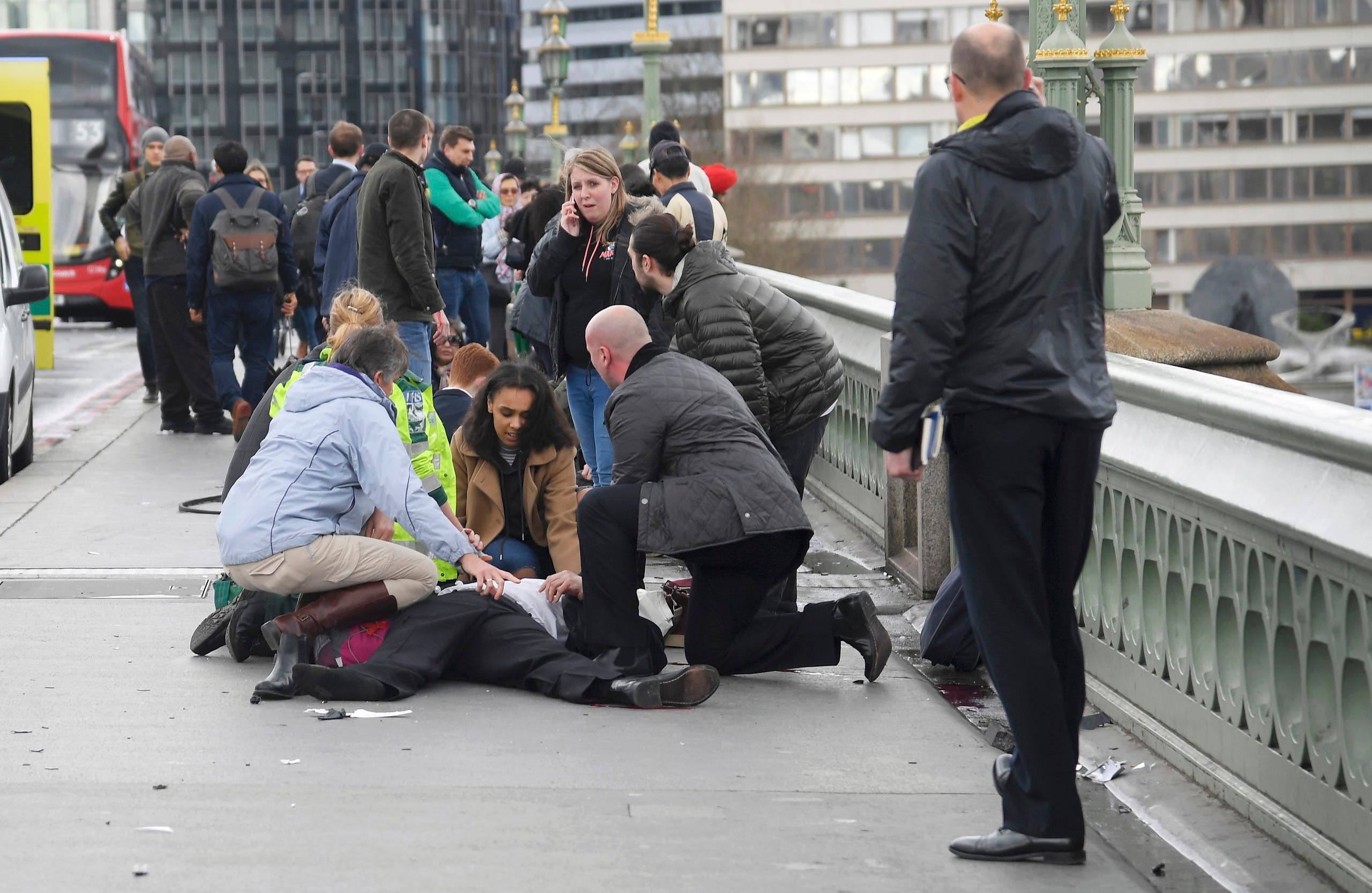 Injured people are assisted after an incident on Westminster Bridge in London, March 22, 2017. (Reuters)

Lidington said an air ambulance was at the scene to take away casualties.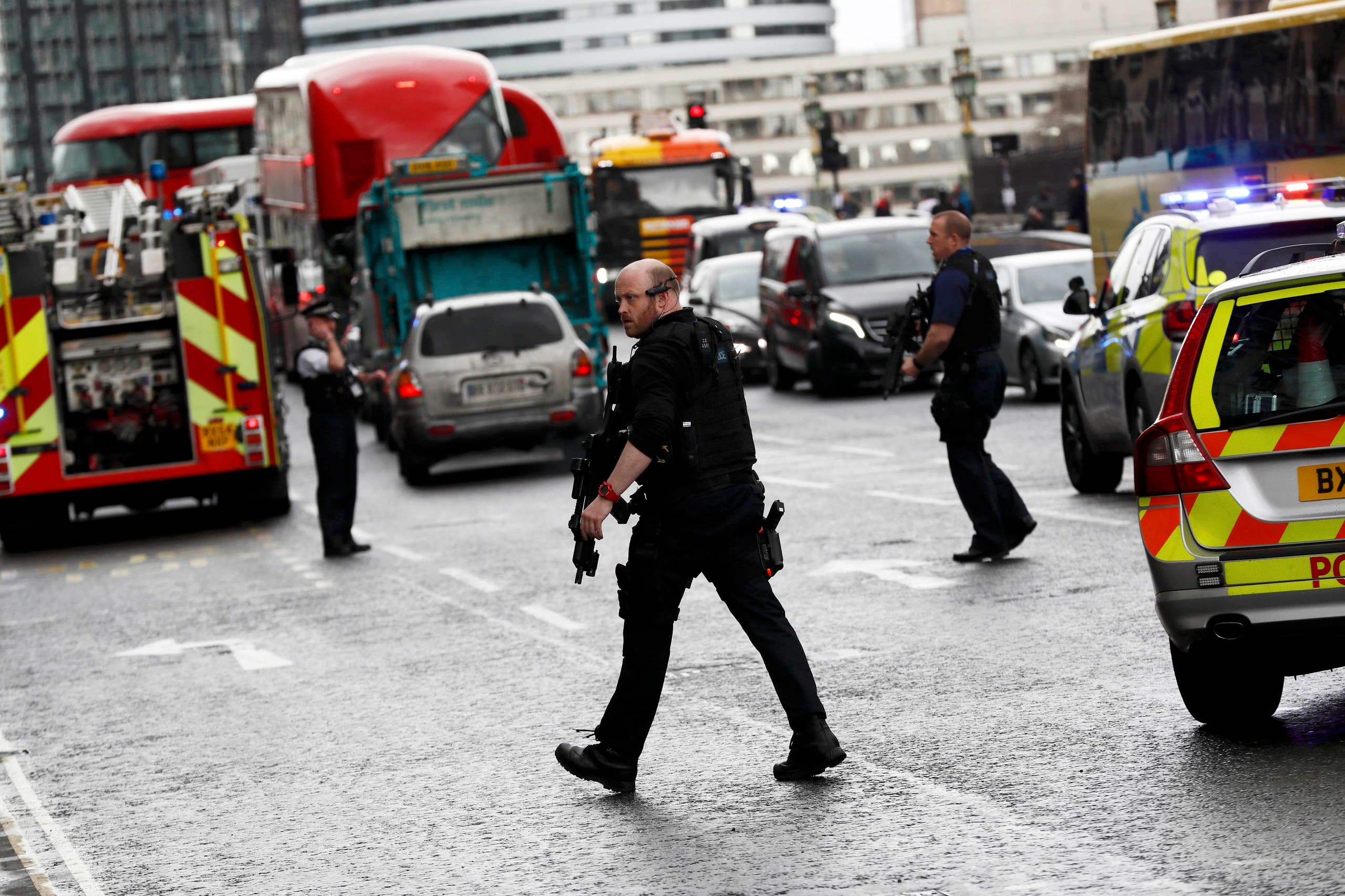 Armed police respond outside Parliament during an incident on Westminster Bridge in London, Britain March 22, 2017. (Reuters)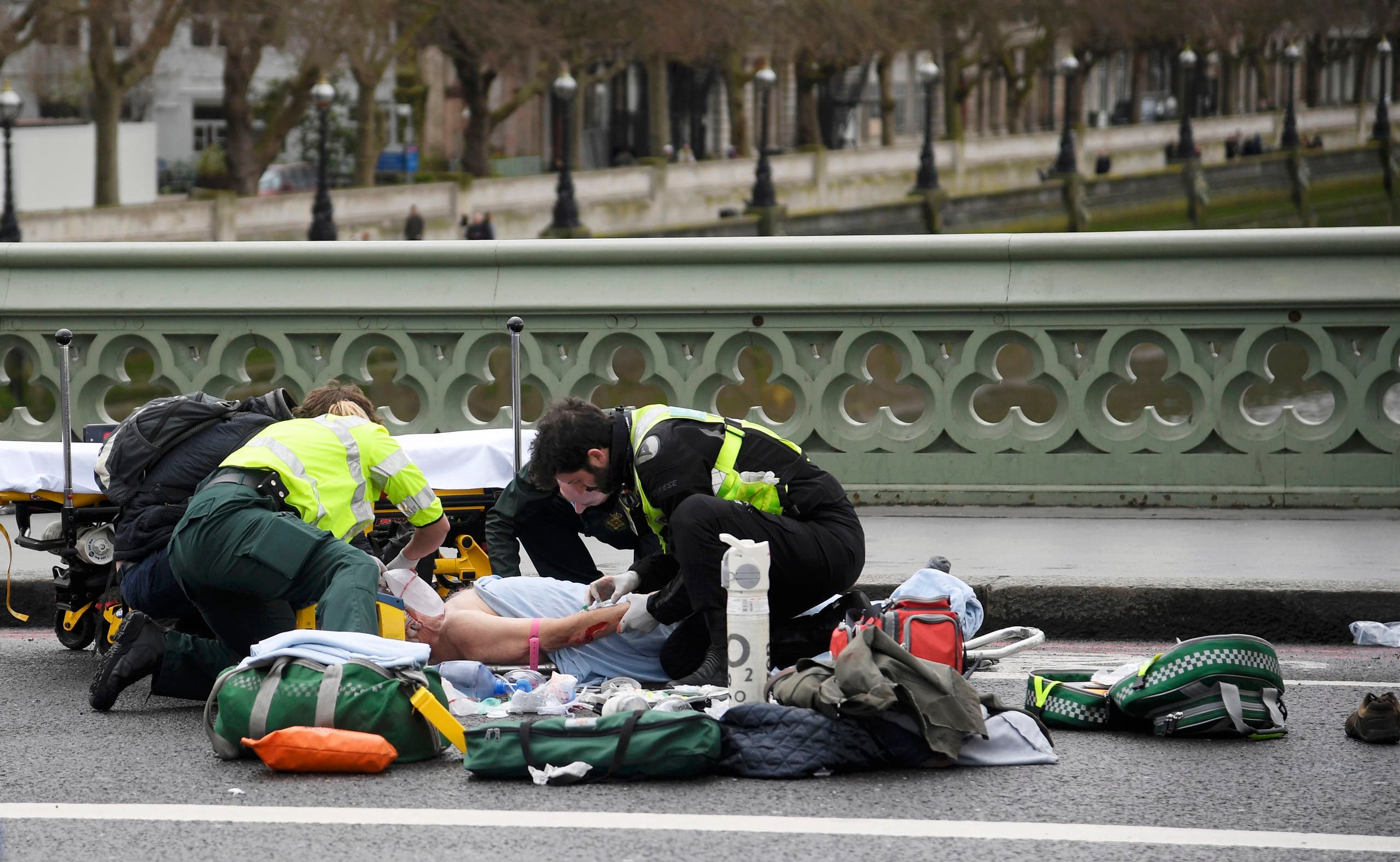 Paramedics treat an inured person after an incident on Westminster Bridge in London, March 22, 2017. reuters
SHOW MORE
Last Update: Friday, 24 March 2017 KSA 00:20 - GMT 21:20