The Philippines on Monday announced the end of five months of military operations in a southern city held by pro-ISIS militants, after a fierce and unfamiliar urban war that has marked the country's biggest security crisis in years.

Offensive combat operations were terminated after troops put a stop to the last stand of rebel gunmen who clung on inside several buildings in the heart of Marawi, and refused to surrender.

Artillery and automatic gunfire were still heard on Monday and Reuters journalists saw flames behind a mosque. The bodies of 40 fighters and two of their wives were found there and in two buildings close by.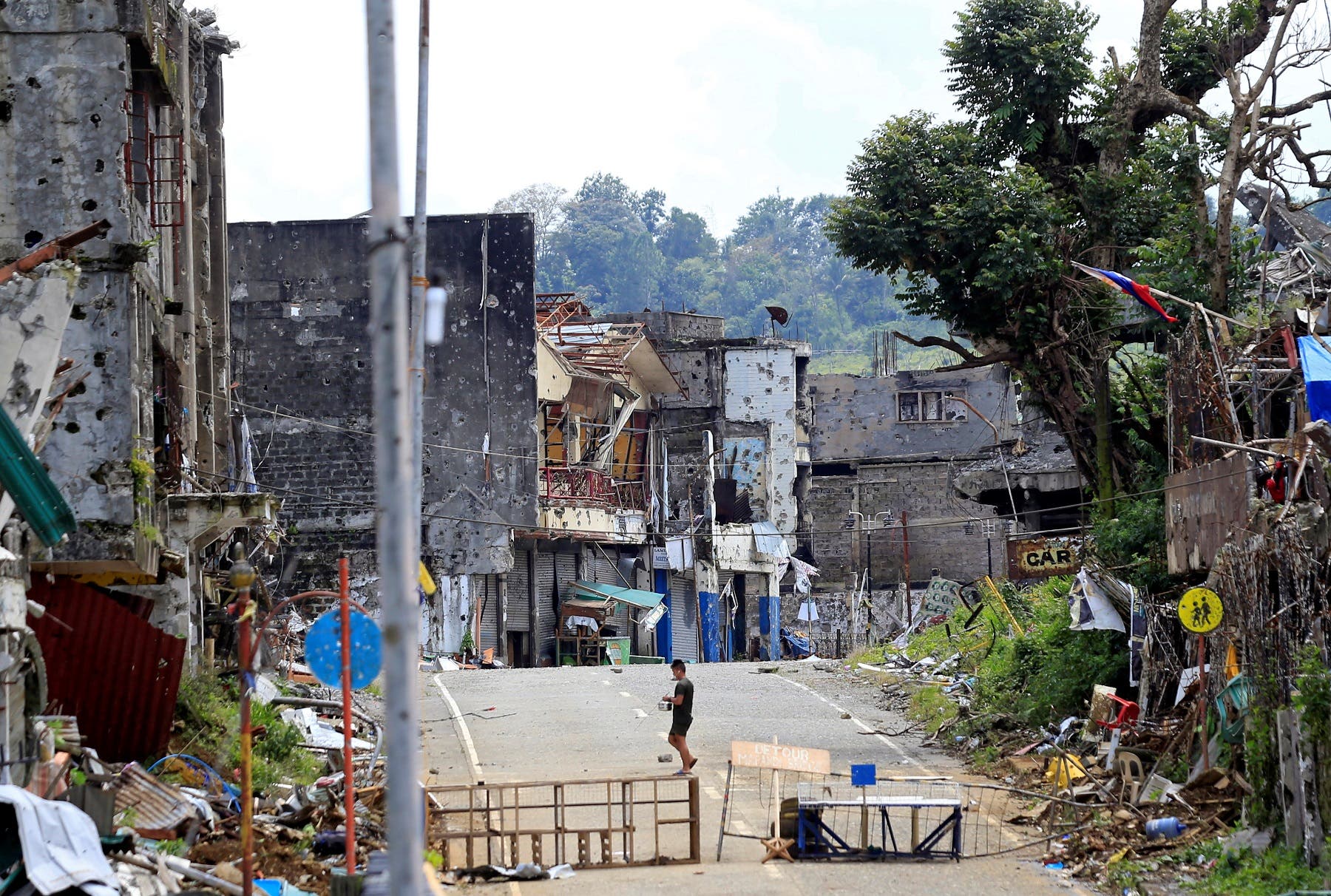 A soldier carries a pot towards damaged buildings and houses in Saduc proper, Marawi city. (Reuters)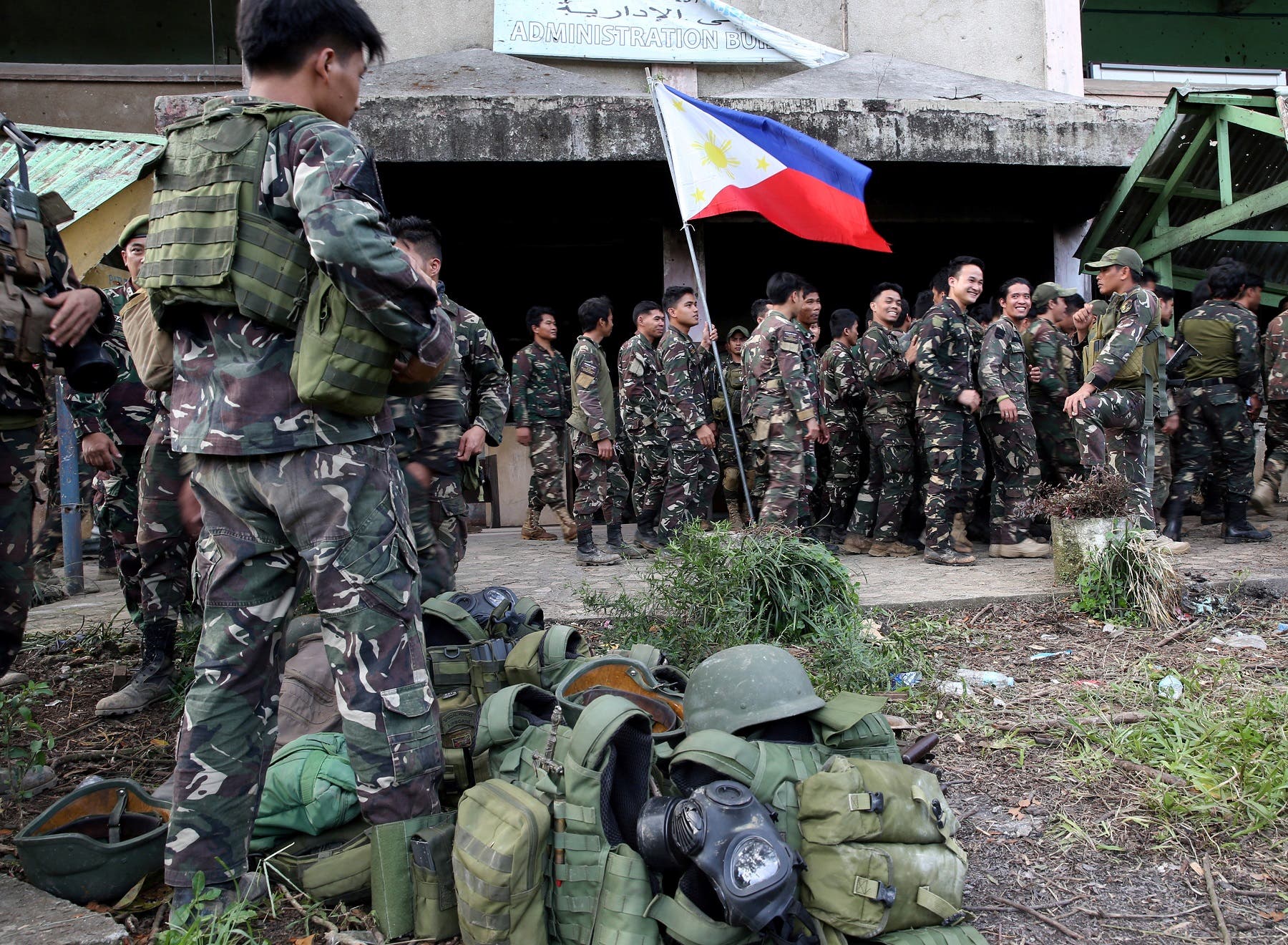 The Philippine flag is held by a soldier in Bangolo town, Marawi City. (Reuters)
Lurking 'stragglers'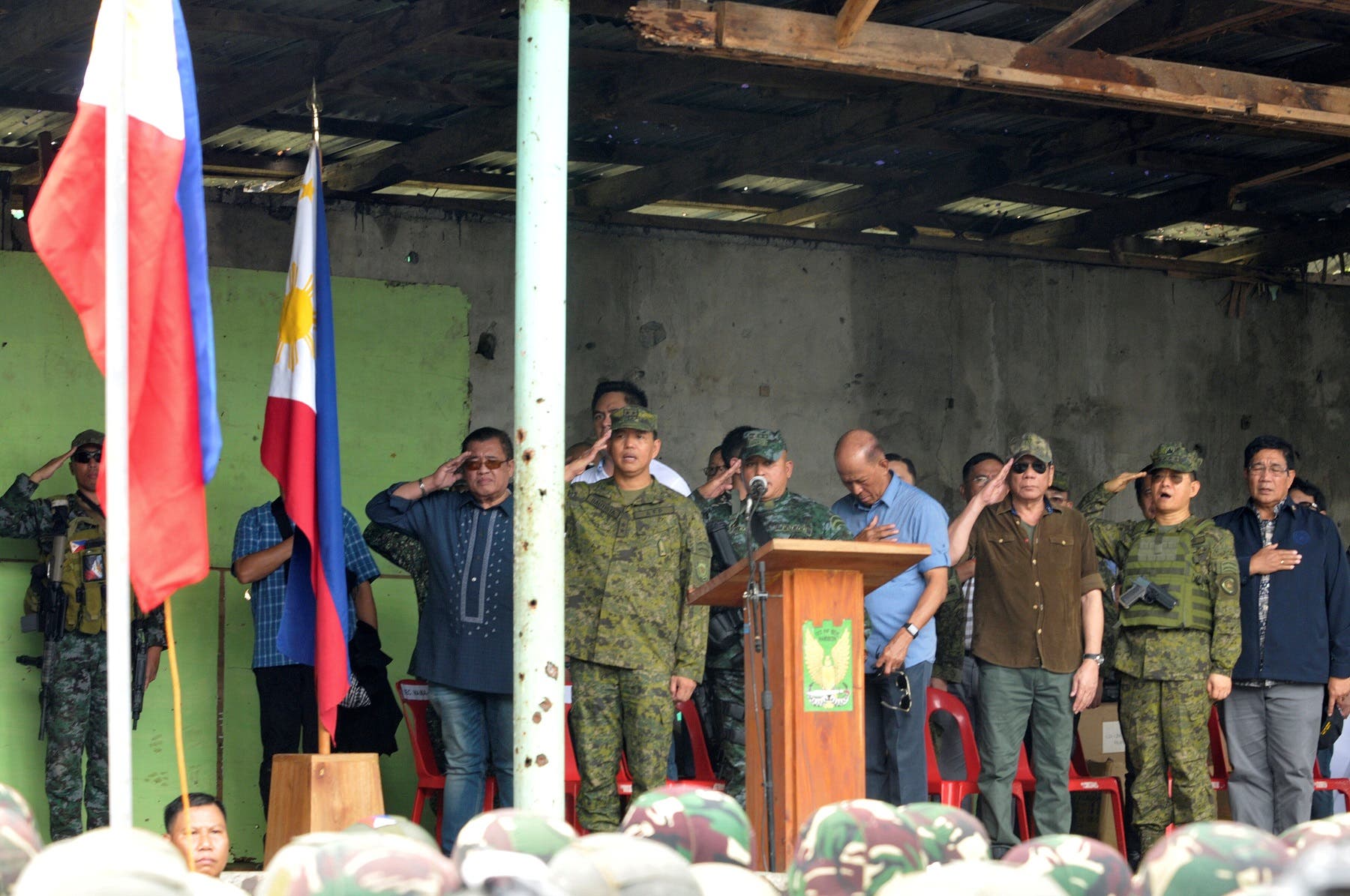 Philippine President Rodrigo Duterte with military officials during his visit at Bangolo town in Marawi. (Reuters)


"I'm not trying to scare you, but let's just be prepared for any event," he said.

Lorenzana said six battalions of troops would remain in Marawi and though the battle had been won, the enemy's radical ideology had not been completely annihilated.

He thanked the United States, Australia, Singapore and China for providing weaponry and technical support, including surveillance aircraft, and said the conflict would be a catalyst for closer international cooperation against extremism.

The government estimates the rebuilding of the heart of Marawi could cost in excess of $1 billion.
SHOW MORE
Last Update: Wednesday, 20 May 2020 KSA 09:52 - GMT 06:52