The New York City mayor Bill de Blasio said that eight people were killed in a truck attack and shooting incident that occurred in a Lower Manhattan area in New York on Tuesday. Dozens more were injured.
Breaking! Terrorist Attack
a vehicle struck multiple pedestrians in
Lower manhattan pic.twitter.com/ehoCsuWTvd

— MAX GREEN (@Real_MaxGreen) October 31, 2017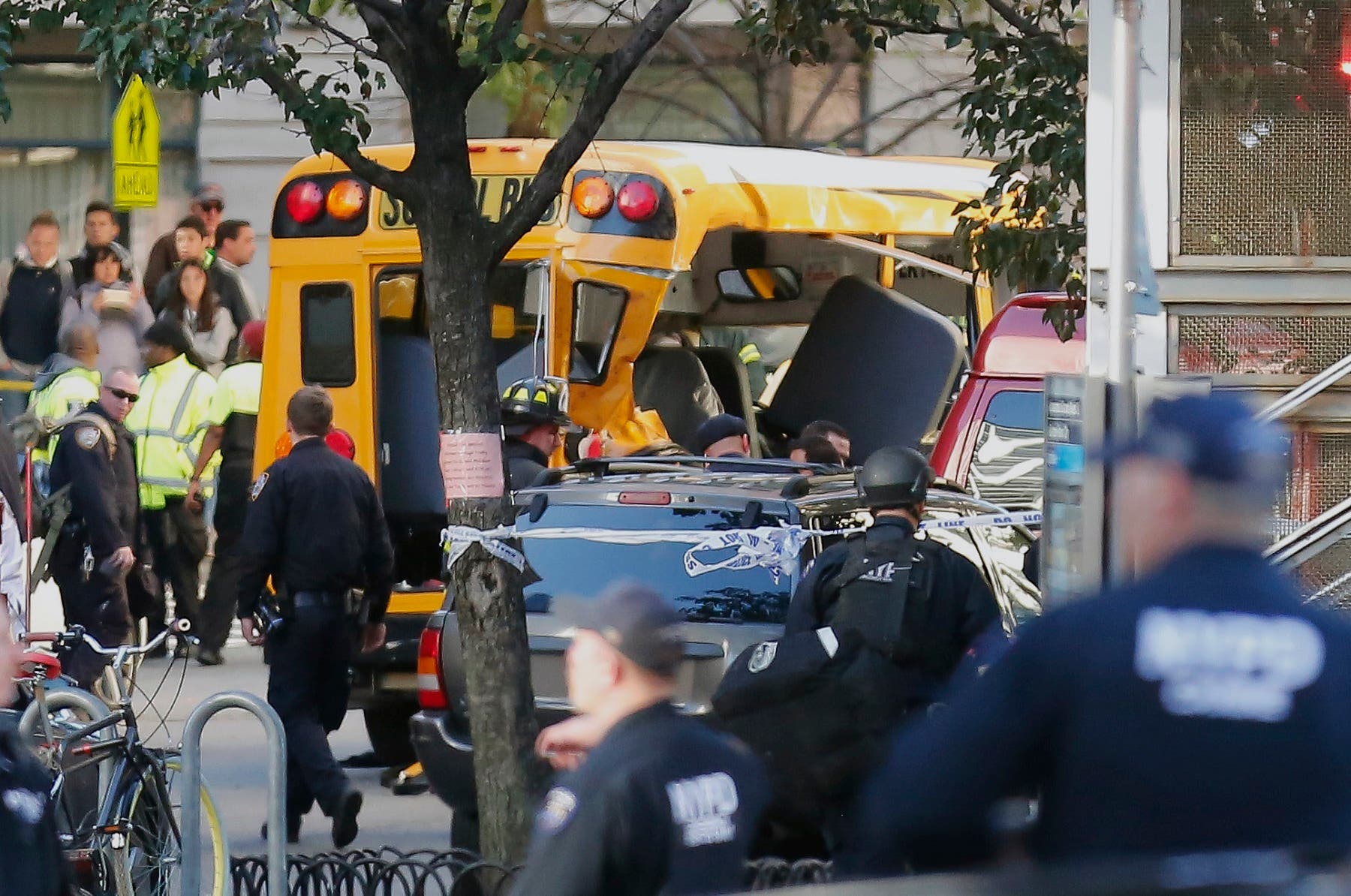 Authorities respond near a damaged school bus where a terror suspect drove onto a busy bicycle path near the World Trade Center memorial and struck several people. (AP)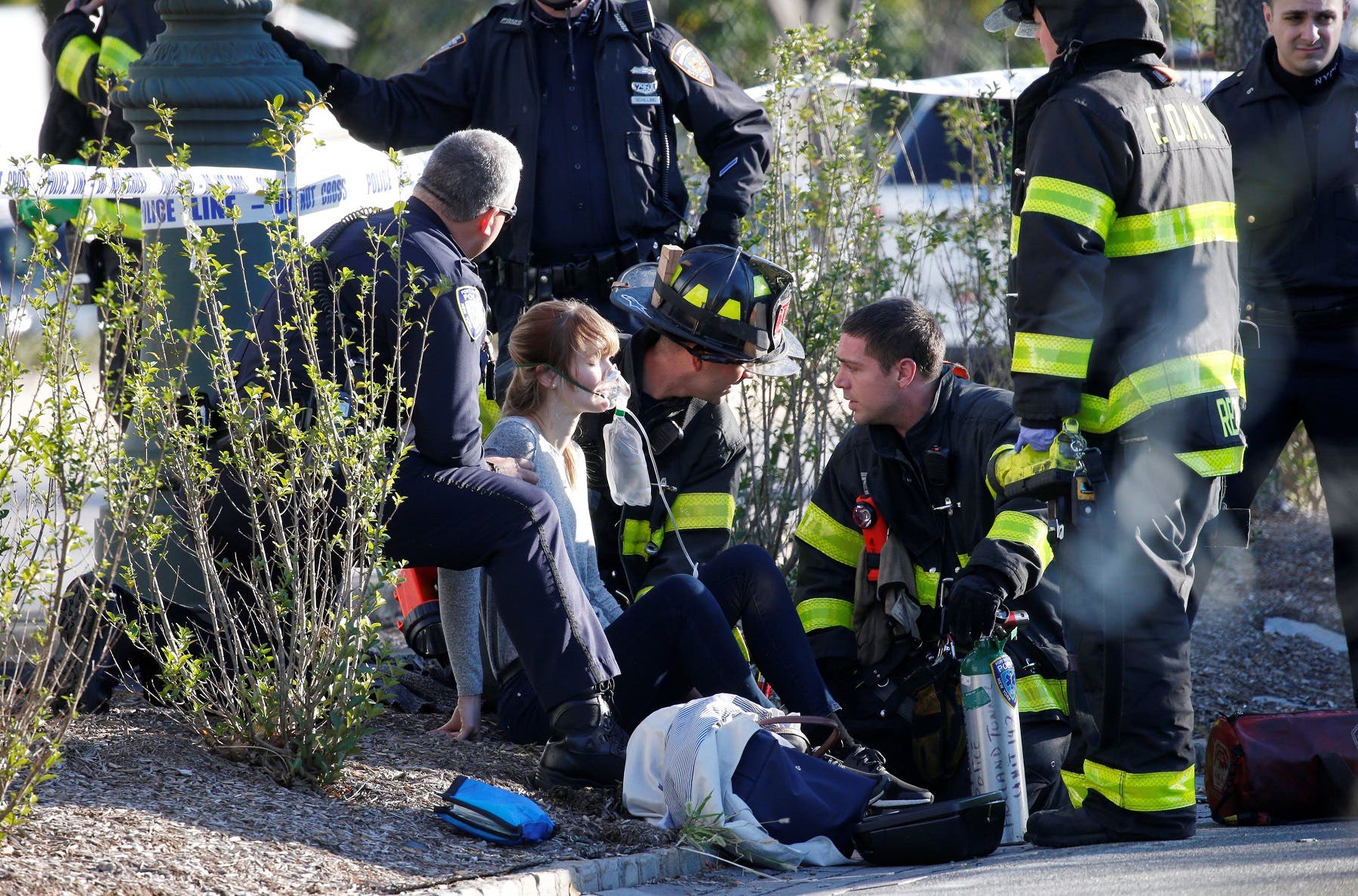 A woman is aided by first responders after sustaining injury on a bike path in lower Manhattan in New York. (Reuters)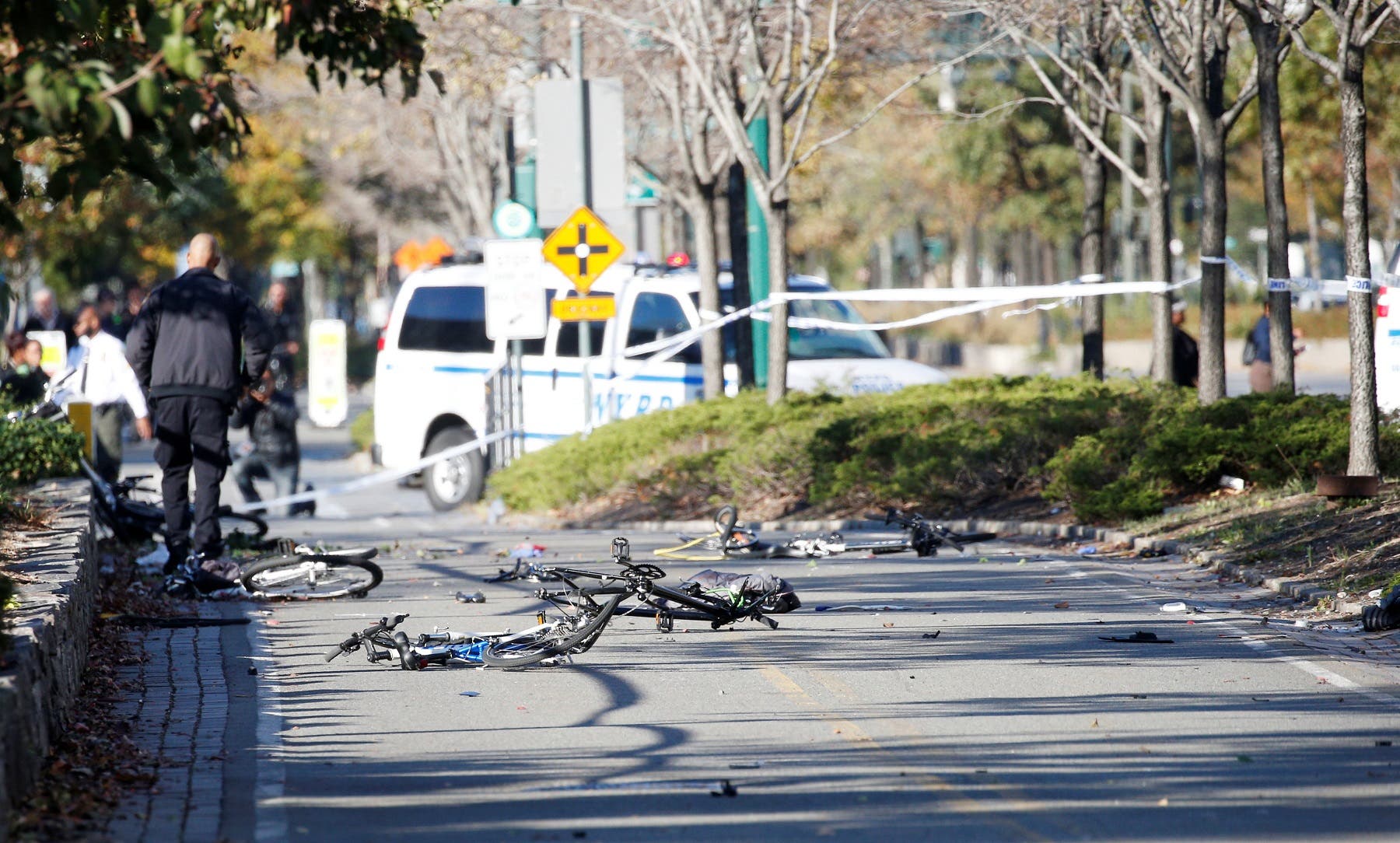 Multiple bikes are crushed along a bike path in lower Manhattan in New York. (Reuters)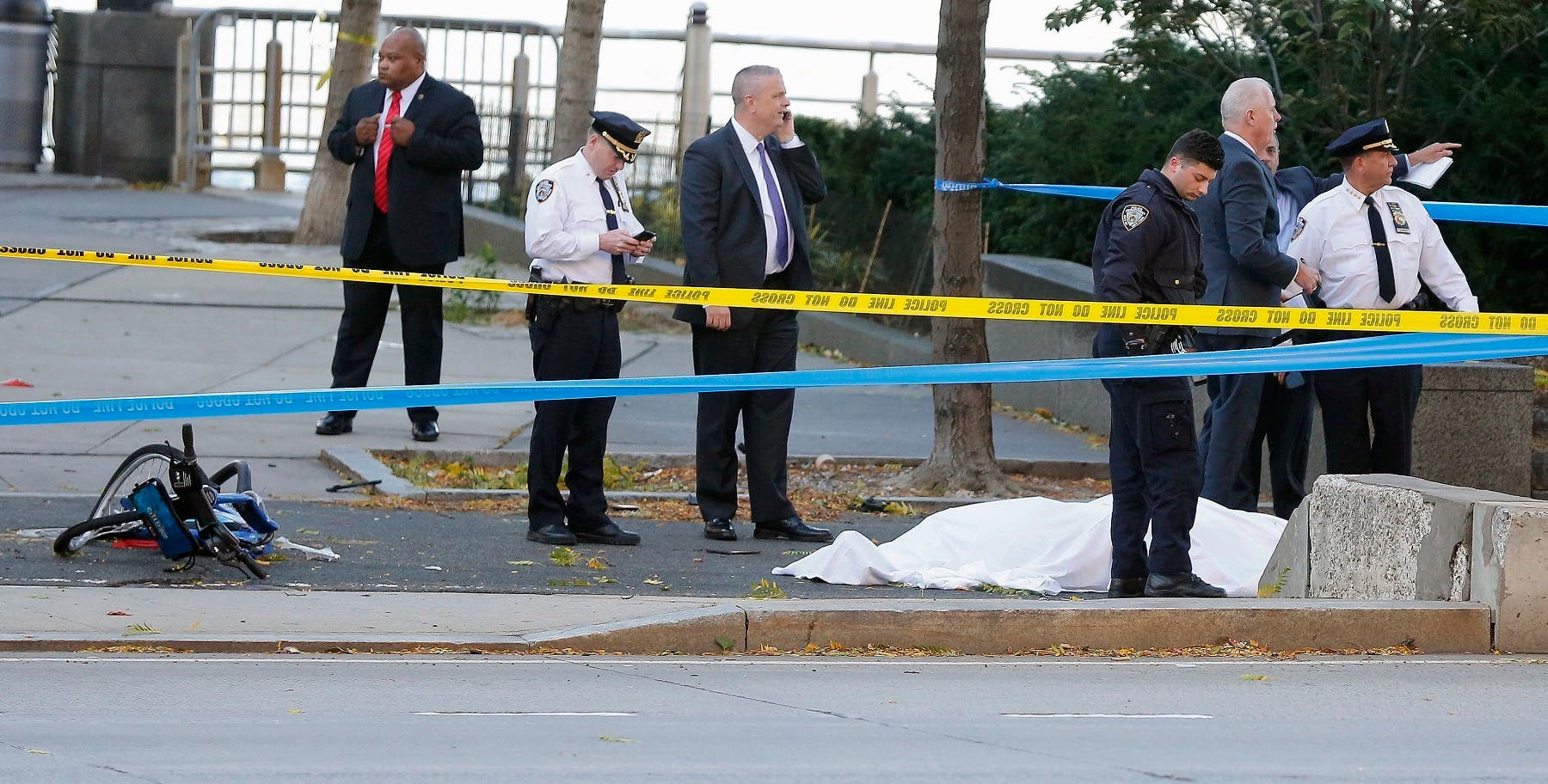 Authorities investigate the scene around a body covered under a white sheet next to a mangled bike along the bike path in New York. (AP)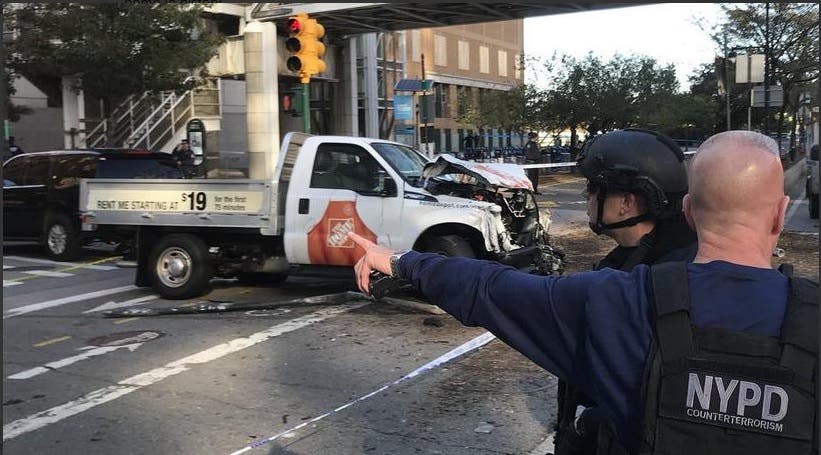 twitter
We must not allow ISIS to return, or enter, our country after defeating them in the Middle East and elsewhere. Enough!

— Donald J. Trump (@realDonaldTrump) October 31, 2017


Similar attacks in Europe last year killed dozens of people.

On July 14, 2016, a suspect drove a large truck into a crowd celebrating Bastille Day in the French city of Nice, killing 86 people and injuring hundreds more in an attack for which ISIS claimed responsibility.

Five months later a 23-year-old migrant from Pakistan plowed a truck into a crowded Christmas market in central Berlin, killing 12 people and injuring 48.

In April of this year, a failed asylum seeker careened down a busy street in a truck in central Stockholm, crashing into a department store and killing three people in what the prime minister called a terrorist attack.
SHOW MORE
Last Update: Wednesday, 20 May 2020 KSA 09:50 - GMT 06:50