Britain's Prince Harry and American actress Meghan Markle were pronounced husband and wife on Saturday by the Archbishop of Canterbury in a glittering union that brought a measure of modern Hollywood glamor into the 1,000-year-old monarchy.

The star of the TV drama "Suits" walked unescorted in a pure white, long-sleeved dress to the middle of the 15th-century St George's Chapel in Windsor Castle, where the heir to the throne, Prince Charles, accompanied her towards his son, waiting at the altar.

After exchanging vows to love and to cherish "till death us do part", Harry, 33, sixth-in-line to the British throne, placed a ring of Welsh gold on Markle's finger before a congregation including Queen Elizabeth, senior royals, and celebrities including US media mogul Oprah Winfrey.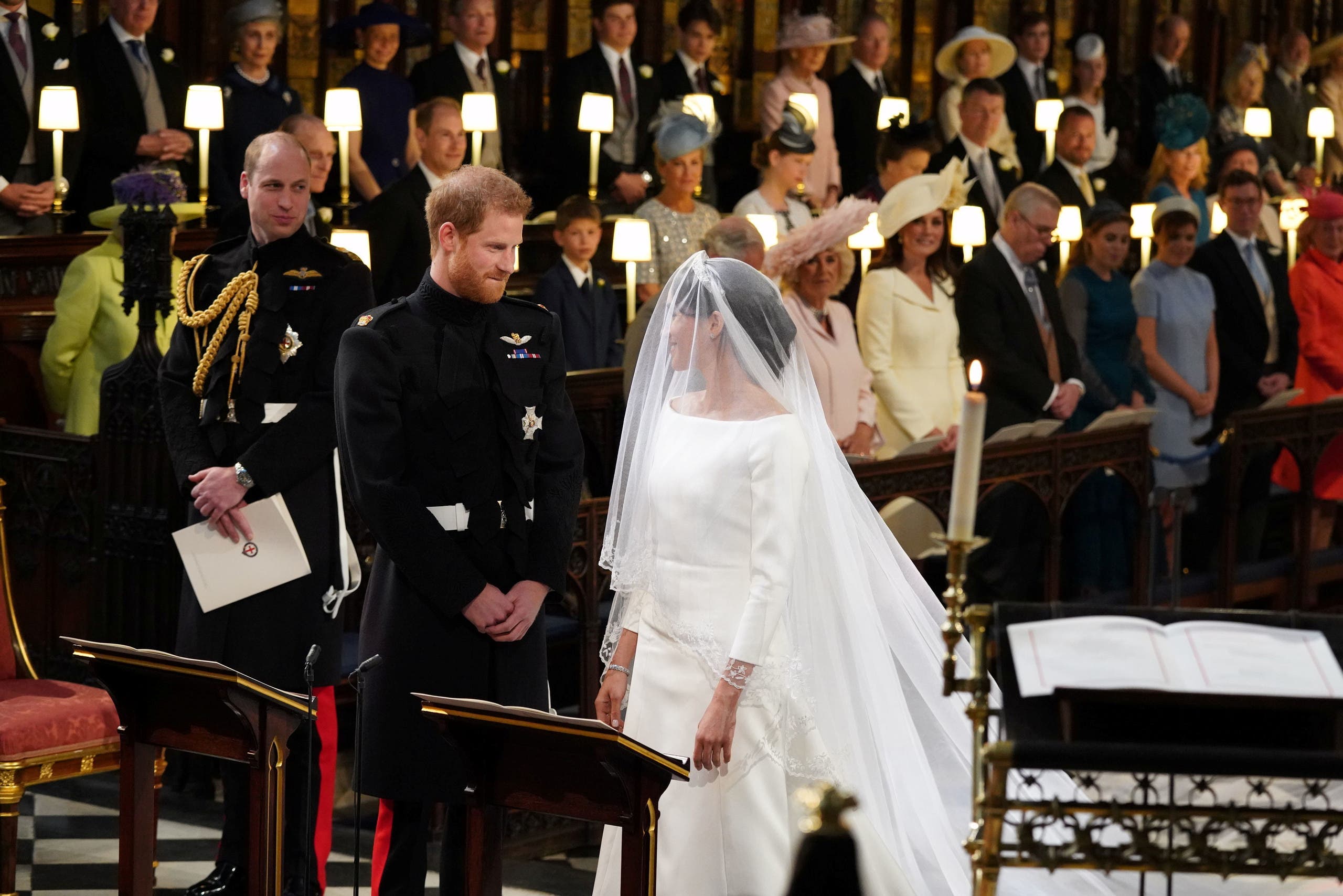 Prince Harry looks at his bride, Meghan Markle, as she arrives accompanied by the Prince of Wales in St George's Chapel at Windsor Castle for their wedding in Windsor, Britain, May 19, 2018. Jonathan Brady/Pool via REUTERS


"In the presence of God, and before this congregation, Harry and Meghan have given their consent and made their marriage vows to each other," Archbishop of Canterbury Justin Welby intoned.

"They have declared their marriage by the joining of hands and by the giving and receiving of rings. I therefore proclaim that they are husband and wife."

The marriage brings Markle, three years older than Harry and born and raised in Los Angeles, into one of the world's grandest royal families, known as "the Firm".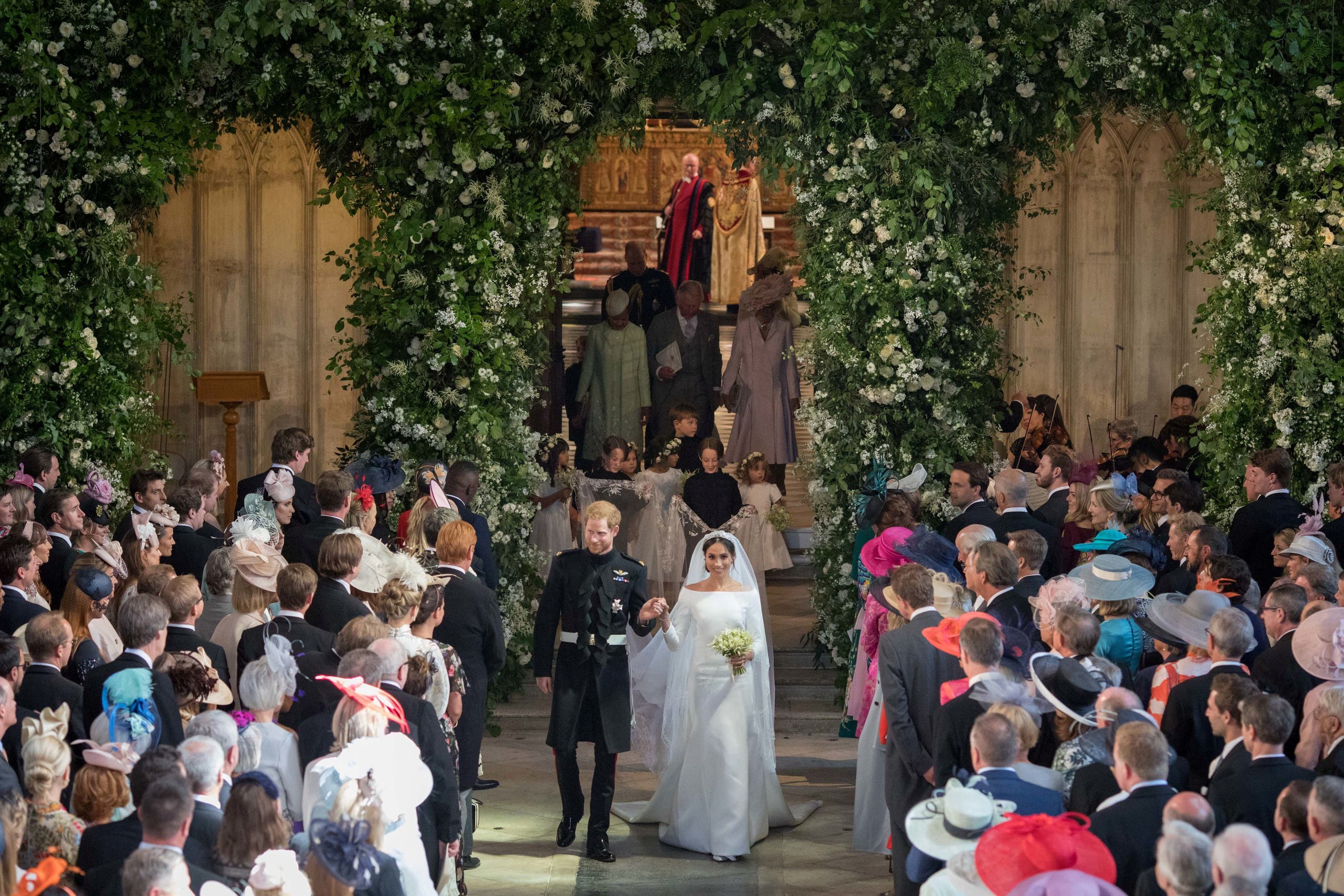 Prince Harry and Meghan Markle leave St George's Chapel at Windsor Castle after their wedding in Windsor, Britain, May 19, 2018. Dominic Lipinski/Pool via REUTERS


While the ceremony incorporated the traditions of a monarchy that traces its history back to 1066, Markle brought a sense of modernity.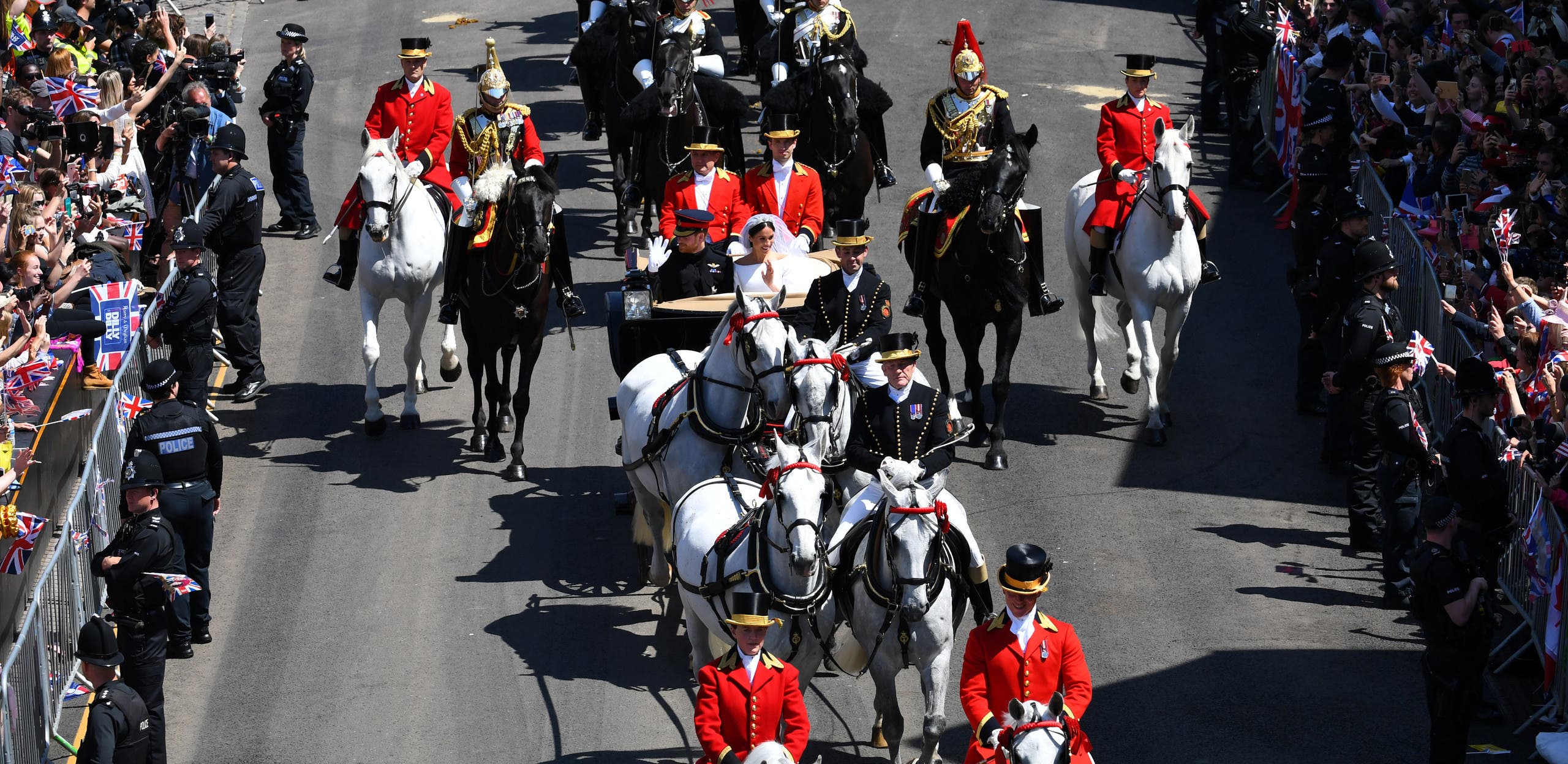 Prince Harry and his wife Meghan Markle ride a horse-drawn carriage after their wedding ceremony at St George's Chapel in Windsor, Britain, May 19, 2018. REUTERS/Dylan Martinez
Father not present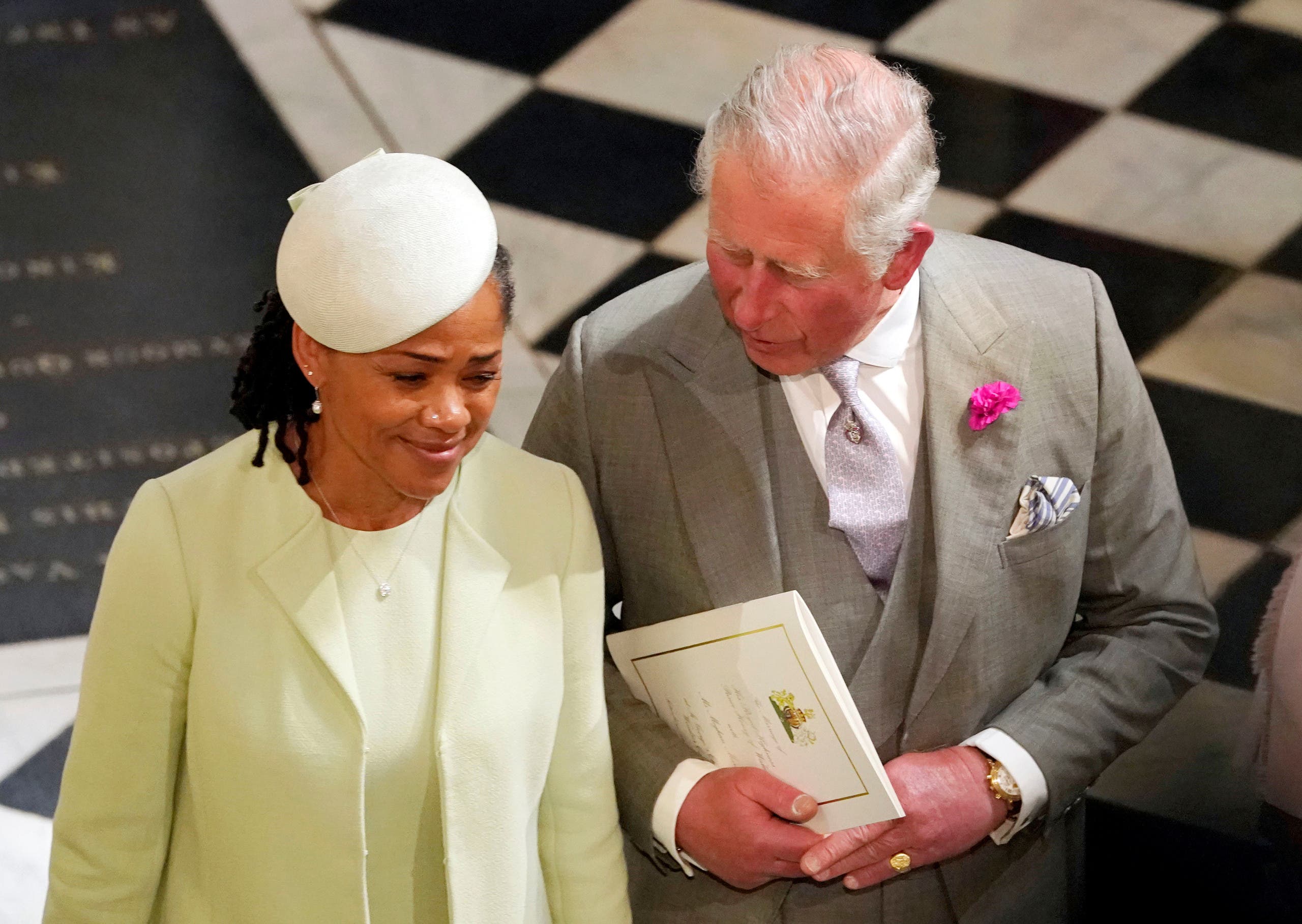 The Prince of Wales and Doria Ragland, mother of the bride, depart from St George's Chapel in Windsor Castle after the wedding of Prince Harry and Meghan Markle in Windsor, Britain, May 19, 2018. Owen Humphreys/Pool via REUTERS


The service was conducted by the Dean of Windsor with Justin Welby, Archbishop of Canterbury and spiritual head of the Anglican Church, overseeing the exchange of vows.

A black US Episcopalian bishop, Michael Bruce Curry, gave the wedding address, while Lady Jane Fellowes, Diana's sister, delivered the reading.

Prime Minister Theresa May, who along with other politicians was not invited to the wedding, sent good wishes to the couple, adding: "To all of those joining the national celebration with street parties and other events, have a wonderful day."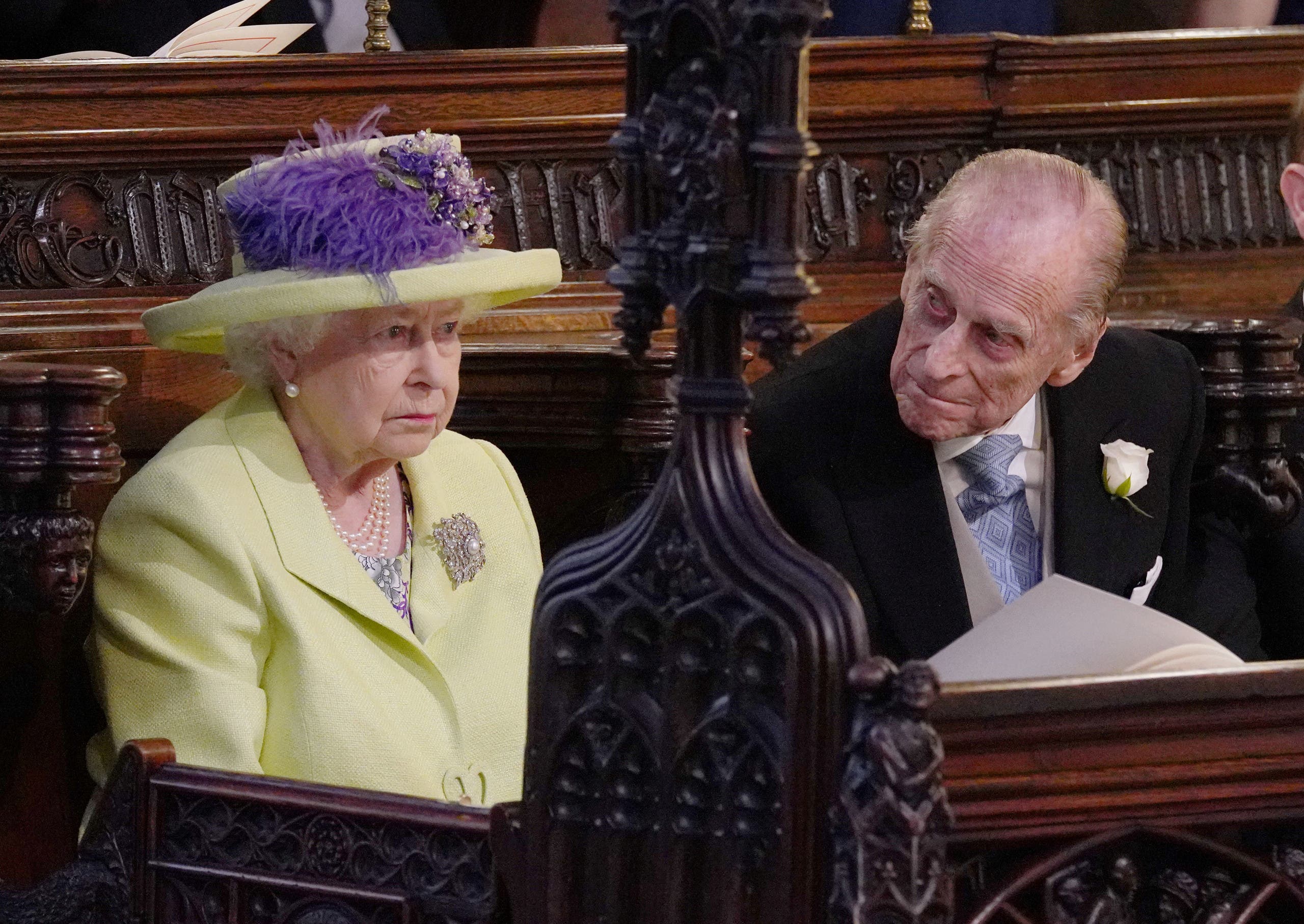 Queen Elizabeth II and Prince Phillip during the wedding service for Prince Harry and Meghan Markle at St George's Chapel, Windsor Castle in Windsor, Britain, May 19, 2018. Jonathan Brady/Pool via REUTERS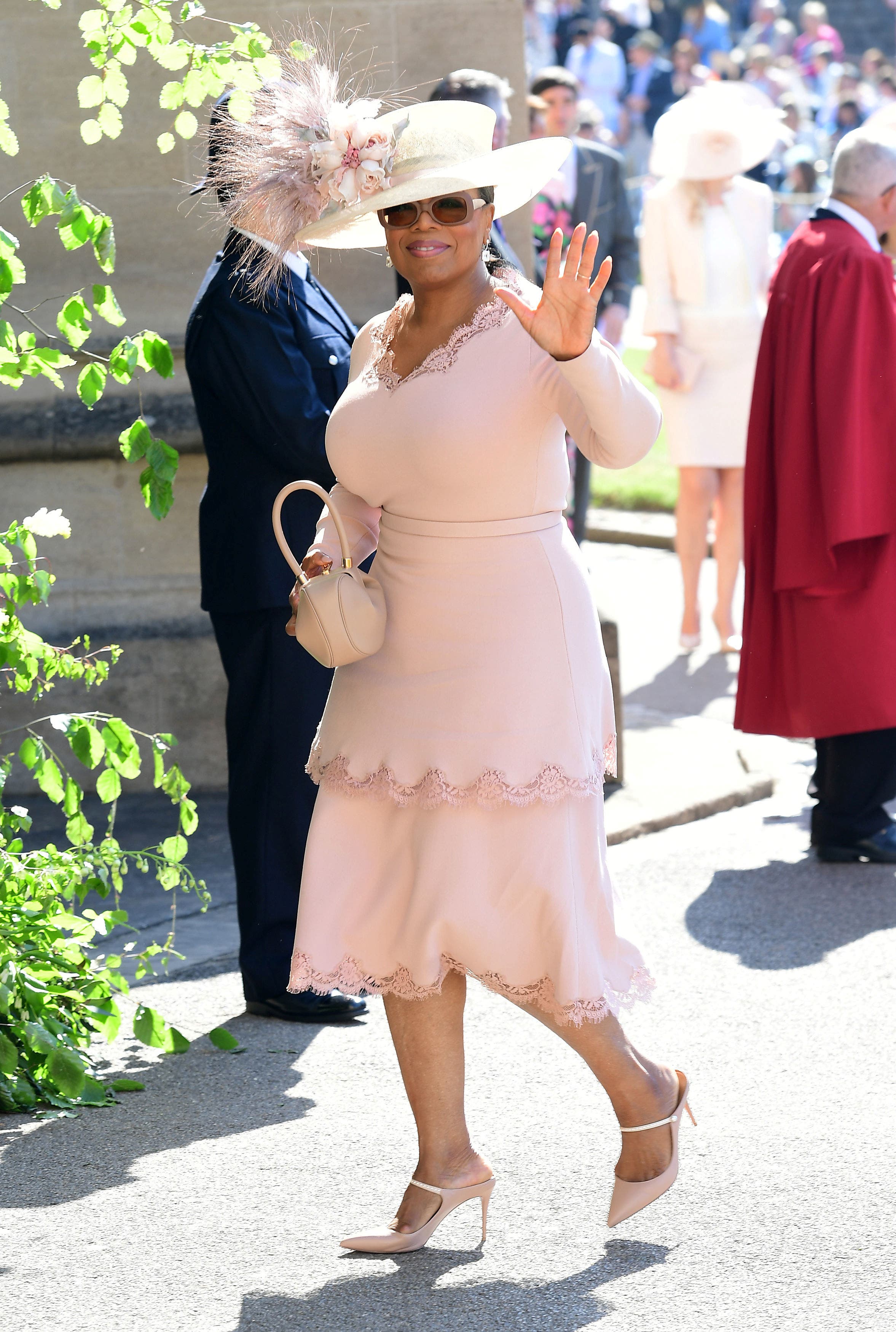 Oprah Winfrey arrives at St George's Chapel at Windsor Castle for the wedding of Meghan Markle and Prince Harry. Saturday May 19, 2018. Ian West/Pool via REUTERS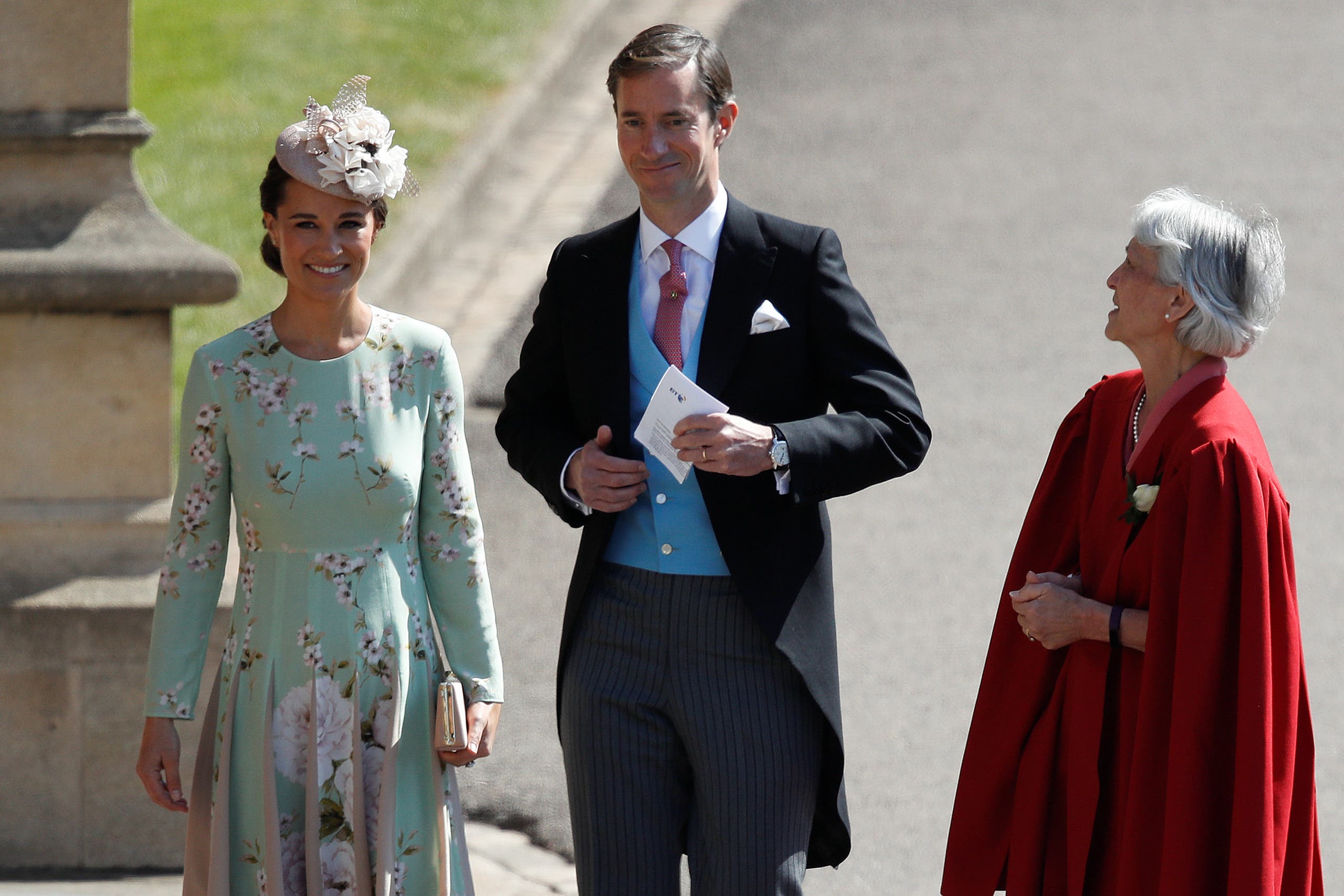 Pippa Middleton and her husband James Matthews arrive for the wedding ceremony of Britain's Prince Harry, Duke of Sussex and US actress Meghan Markle at St George's Chapel, Windsor Castle, in Windsor, Britain, May 19, 2018. Odd ANDERSEN/Pool via REUTERS
SHOW MORE
Last Update: Wednesday, 20 May 2020 KSA 09:50 - GMT 06:50