North Korea said on Saturday its resolve to give up its nuclear programs may falter after talks with the United States in Pyongyang, contradicting Secretary of State Mike Pompeo who lauded progress made on nearly all key issues.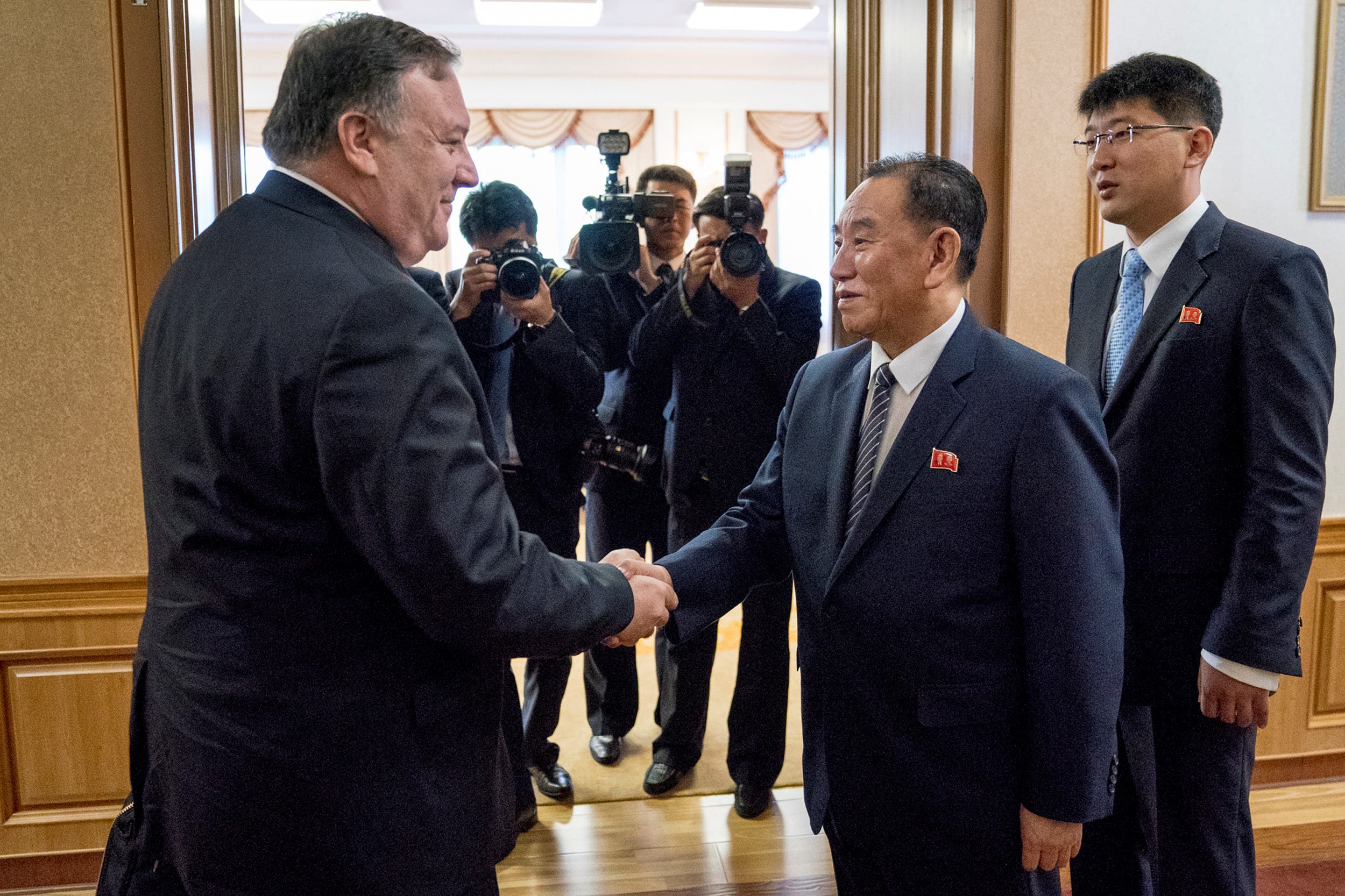 Pompeo N.Korea (Reuters)

As Pompeo departed Pyongyang, he said he had made progress "on almost all of the central issues" in the talks, including on setting a timeline for its denuclearization, though more work remained to be done.

Pompeo said the two sides agreed to hold discussions on July 12 on the repatriation of remains of Americans killed in the 1950-53 Korean War, and also discussed "modalities" for the destruction of a missile engine testing facility.
"Equally Committed"
SHOW MORE
Last Update: Wednesday, 20 May 2020 KSA 09:53 - GMT 06:53