Indonesian authorities have burned the carcasses of nearly 300 crocodiles slaughtered by villagers retaliating for the death of a man attacked by a reptile from a breeding farm, a government official said on Tuesday.

After the victim's burial, an angry mob armed with knives, hammers and clubs burst into the farm area and bludgeoned to death 292 of the protected reptiles.

"The dead crocodiles have been burned and buried around the farming area," Basar Manullang, a conservation official in the province of West Papua, said in a text message.

Photos showed the crocodiles had been placed in a large pit in the ground, along with wood for kindling, and set alight.

The 48-year-old victim had entered the crocodile farm in the Sorong district and was thought to be picking grass for animal feed when he was attacked.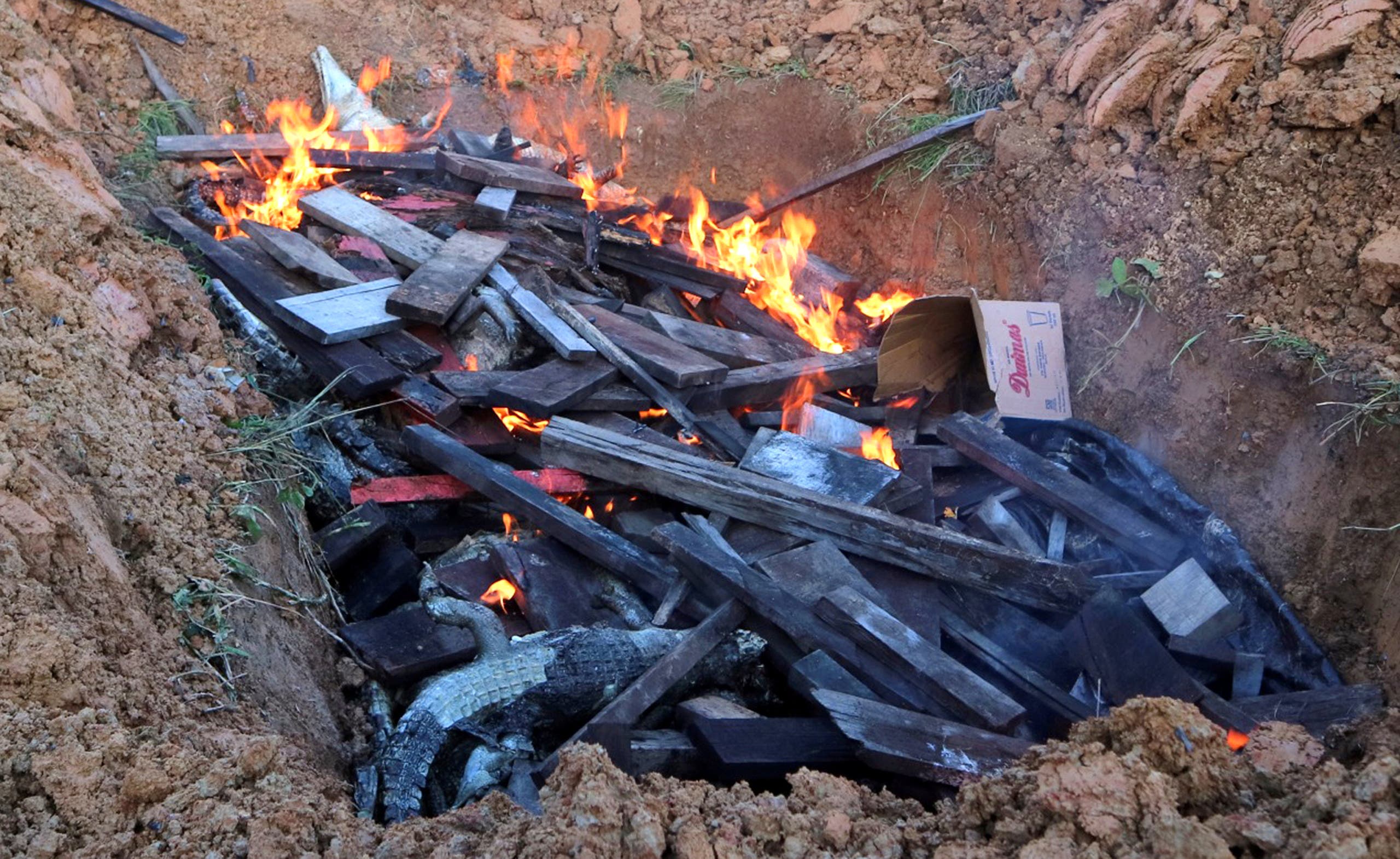 Some of the hundreds of crocodiles, killed by angry locals after a man was killed in a crocodile attack, are burned by government authorities in Sorong regency, West Papua, Indonesia, July 16, 2018. (Reuters)
SHOW MORE
Last Update: Wednesday, 20 May 2020 KSA 09:57 - GMT 06:57