A Lion Air flight with 188 people on board crashed into the sea just minutes after taking off from Indonesia's capital on Monday.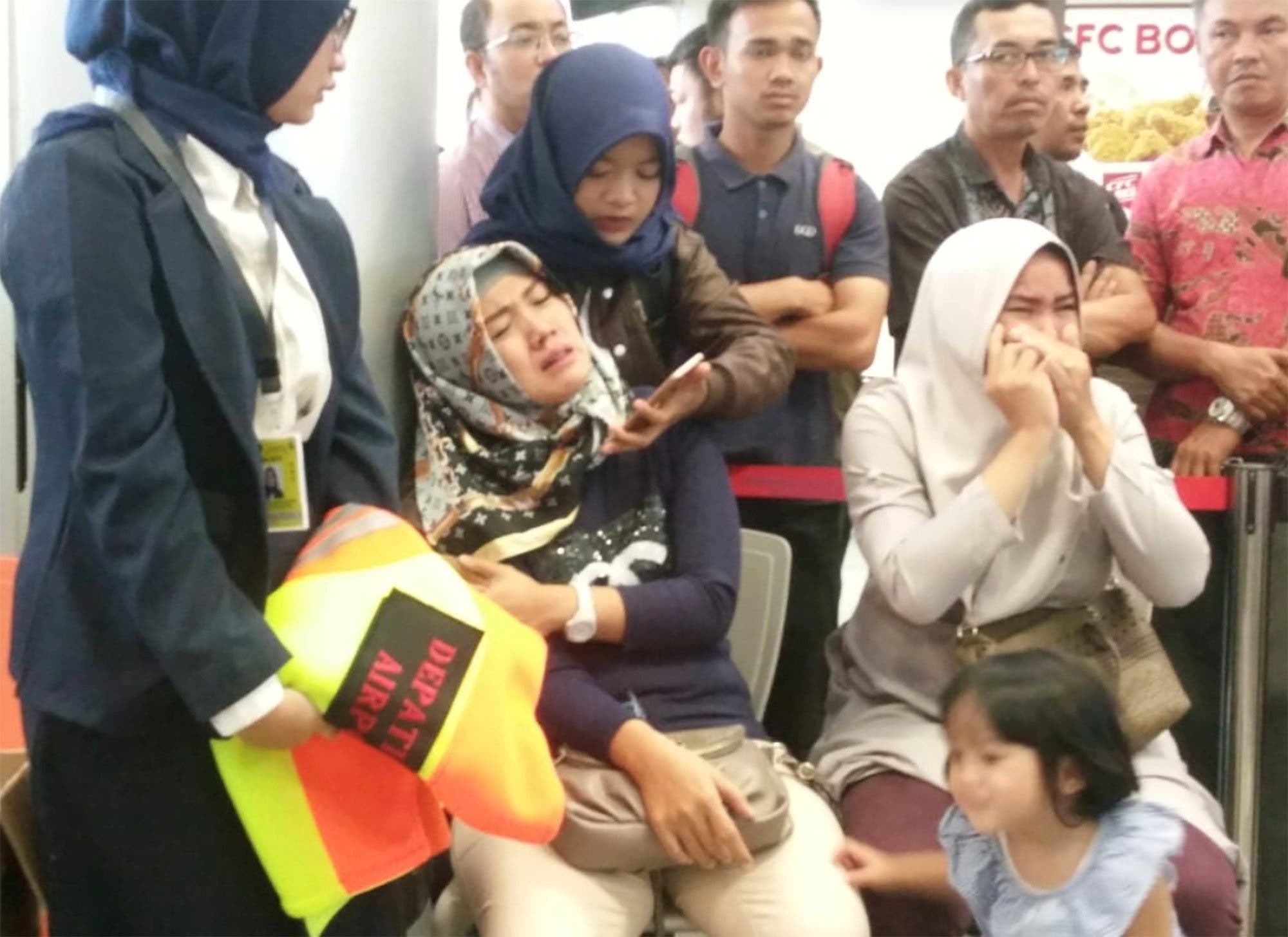 Relatives of passengers of Lion Air flight JT610 that crashed into the sea, cry at Depati Amir airport in Pangkal Pinang. (Reuters)
A search and rescue team collects the remains and personal effects of passengers on #LionAir flight #JT610. A total of 17 boats are on site, from police, Basarnas and other agencies, reports @jamesmassola https://t.co/hrcCQwxAp0 Pics: Basarnas search and rescue team, Jakarta pic.twitter.com/qUnTQjNkBO

— The Age (@theage) October 29, 2018
#Photos that have been circulating on social media also appear to show passengers' belongings and torn pieces of plane's fuselage recovered by the rescuers. #LionAir #Indonesia pic.twitter.com/jTysJnyPhl

— Oneindia.com (@Oneindia) October 29, 2018
A few flakes of Lion Air plane that crashed in 610 JT waters of Karachi. The plane carrying 178 passengers 1 passengers adult children and 2 infants with 2 pilots and 5 FA. Basarnas and Ministry of transportation continue to do handling. Several ships tug boad is. #LionAir #JT610 pic.twitter.com/8GlEq3PLmS

— Alfonso Fregoso (@tulordsupremo1) October 29, 2018
Aviation tracking website Flightradar24 says the Lion Air plane that crashed after takeoff from Jakarta was a brand-new aircraft that has only been in use for a couple of months. The site says the 737 Max 8 plane was registered as PK-LQP and was delivered to the airline in August. Vessels searching in the water for the Flight 610 wreckage have found various items of debris. The Max 8 is part of Boeing Co.'s latest narrow-body 737 series. It replaced the similar 737-800 in the Chicago-based planemaker's product line. Boeing spokesman Paul Lewis says Boeing is "closely monitoring the situation" but did not provide details on the aircraft in question.
SHOW MORE
Last Update: 06:51 KSA 09:51 - GMT 06:51