The United States has told India it supports its right to defend itself against cross-border attacks, the government in New Delhi said on Saturday as it considers retaliation against a car bombing in disputed Kashmir claimed by Pakistan-based militants.

Tensions between nuclear-armed India and Pakistan have risen again after India, incensed by the killing of 44 paramilitary police in the deadliest attack in Kashmir in decades, demanded that Pakistan act against the Jaish-e-Mohammad (JeM) militant group behind the bombing.

It has begun a diplomatic and economic offensive against its neighbor, withdrawing Most Favoured Nation trade privilege earlier in the week. On Saturday, Finance Minister Arun Jaitley said customs duties on all imports from Pakistan would be raised to 200 percent.

The impact is likely to be limited, experts say, with bilateral trade between the two countries barely reaching $2 billion.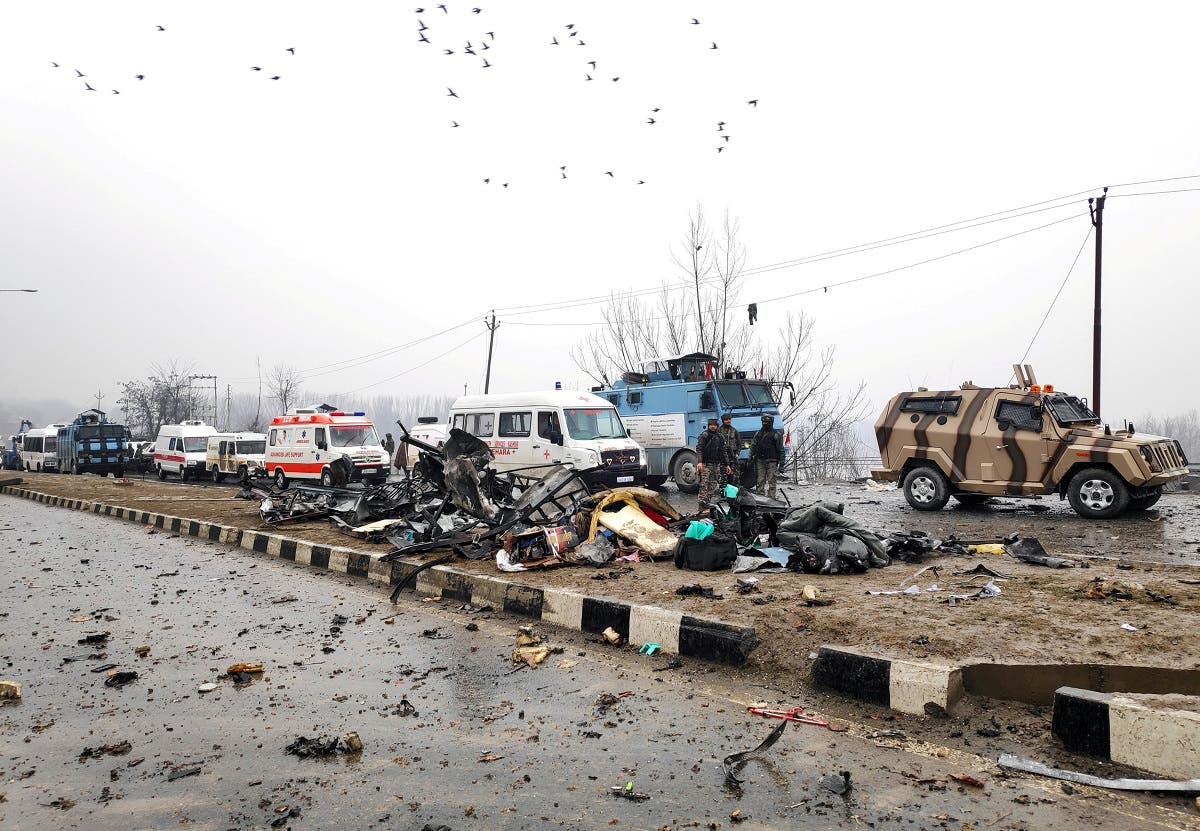 Indian soldiers examine the debris after an explosion in Lethpora in south Kashmir's Pulwama district on February 14, 2019. (Reuters)
SHOW MORE
Last Update: Wednesday, 20 May 2020 KSA 09:55 - GMT 06:55