A cruise ship with a cluster of coronavirus cases that forced it to idle off the California coast for days arrived Monday at a port in the San Francisco Bay Area as state and US officials prepared to start bringing passengers to military bases for quarantine or get them back to their home countries.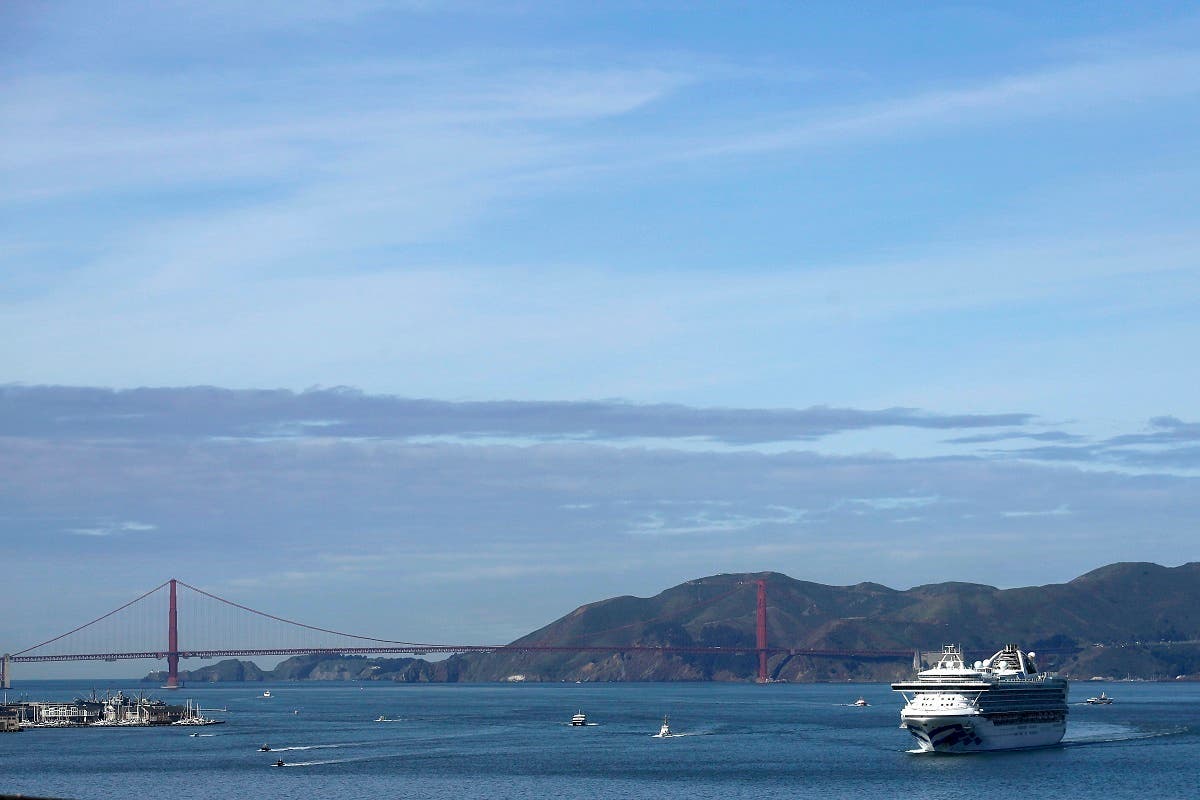 Carrying multiple people who have tested positive for COVID-19, the Grand Princess cruise ship is shown after passing the Golden Gate Bridge from Yerba Buena Island in San Francisco, on March 9, 2020. (AP)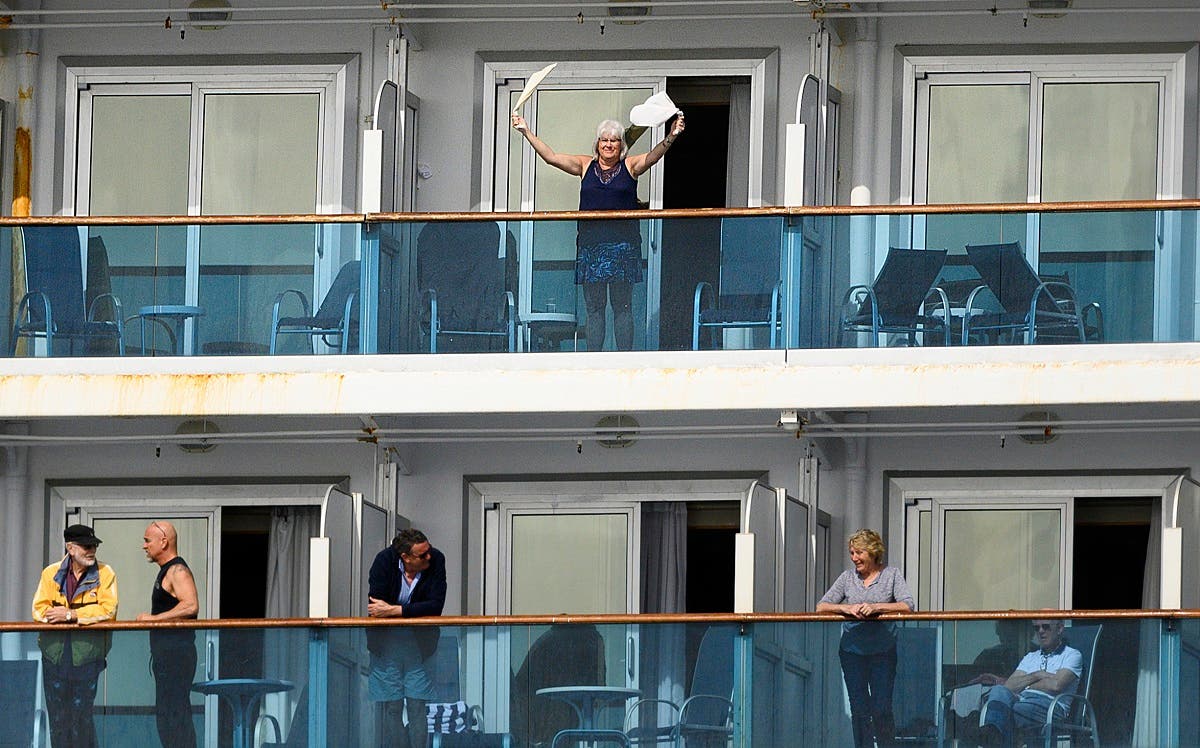 A passenger waves aboard the Grand Princess off the coast of San Francisco as a media boat approaches on Sunday, March 8, 2020. (AP)


Passengers from the previous voyage have tested positive in California and other states. Six Canadians who were on the Grand Princess from Feb. 11 to 21 were confirmed to have the virus.

As it pulled closer to the Bay Area, Grand Princess passenger Karen Schwartz Dever said "everyone was hollering and clapping as we entered the harbor."

Another passenger, Laurie Miller of San Jose, said they were told that anyone who was getting off Monday had already received a written notice and luggage tags.

"Not us!" she said in a message. "This is an absolute circus."

The virus has infected 600 people in the US, and at least 22 have died, most in Washington state. Cases have topped 111,000 worldwide and over 3,800 people have died, the bulk of them in China. Italy has become the latest country to lock down a region in an attempt to prevent the virus from spreading.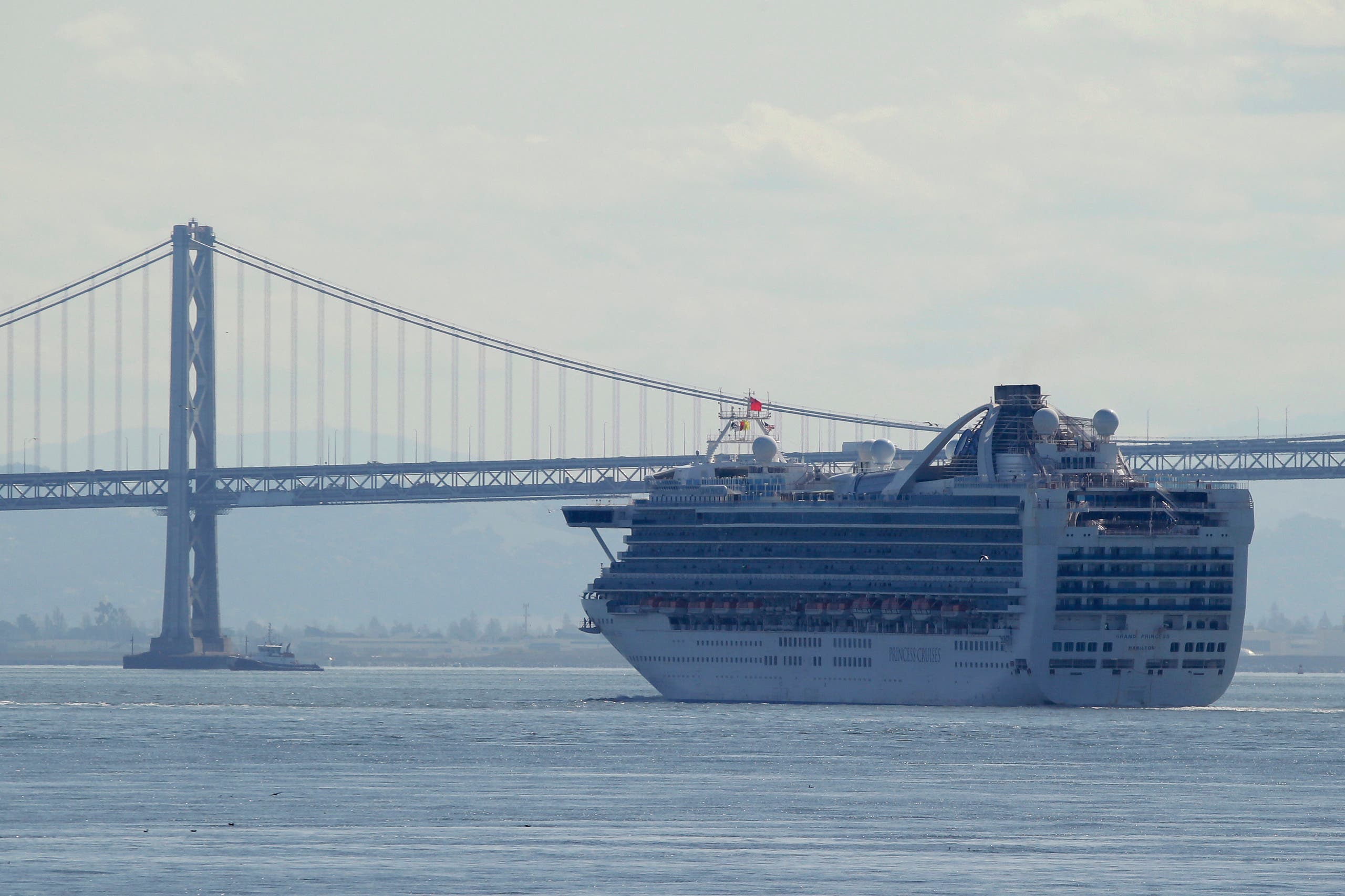 The Grand Princess cruise ship heads for the San Francisco-Oakland Bay Bridge on March 9, 2020, in this view from Sausalito, California. (AP)


On Wall Street, a combination of coronavirus fears and plunging oil prices sent stocks plummeting Monday.

Dr. Anthony Fauci, the National Institutes of Health's infectious diseases chief, said widespread closure of a city or region is "possible."

US Surgeon General Jerome Adams said communities will need to start thinking about canceling large gatherings, closing schools and letting more employees work from home, as many companies have done in the Seattle area amid an outbreak at a care home that has killed 17.
SHOW MORE
Last Update: Wednesday, 20 May 2020 KSA 09:57 - GMT 06:57