The US National Guard members are responding to the coronavirus pandemic in the various states and territories after dozens of governors, including New York Governor Andrew Cuomo, requested to activate the guard.
URGENT!

NYS is calling on recently retired health care professionals to sign up to be part of a reserve staff if the need arises.

We also need qualified medical and nursing school students & staff.

Enlist today: https://t.co/4LJxeIdhRE

📢Please share far and wide.📢

— Andrew Cuomo (@NYGovCuomo) March 20, 2020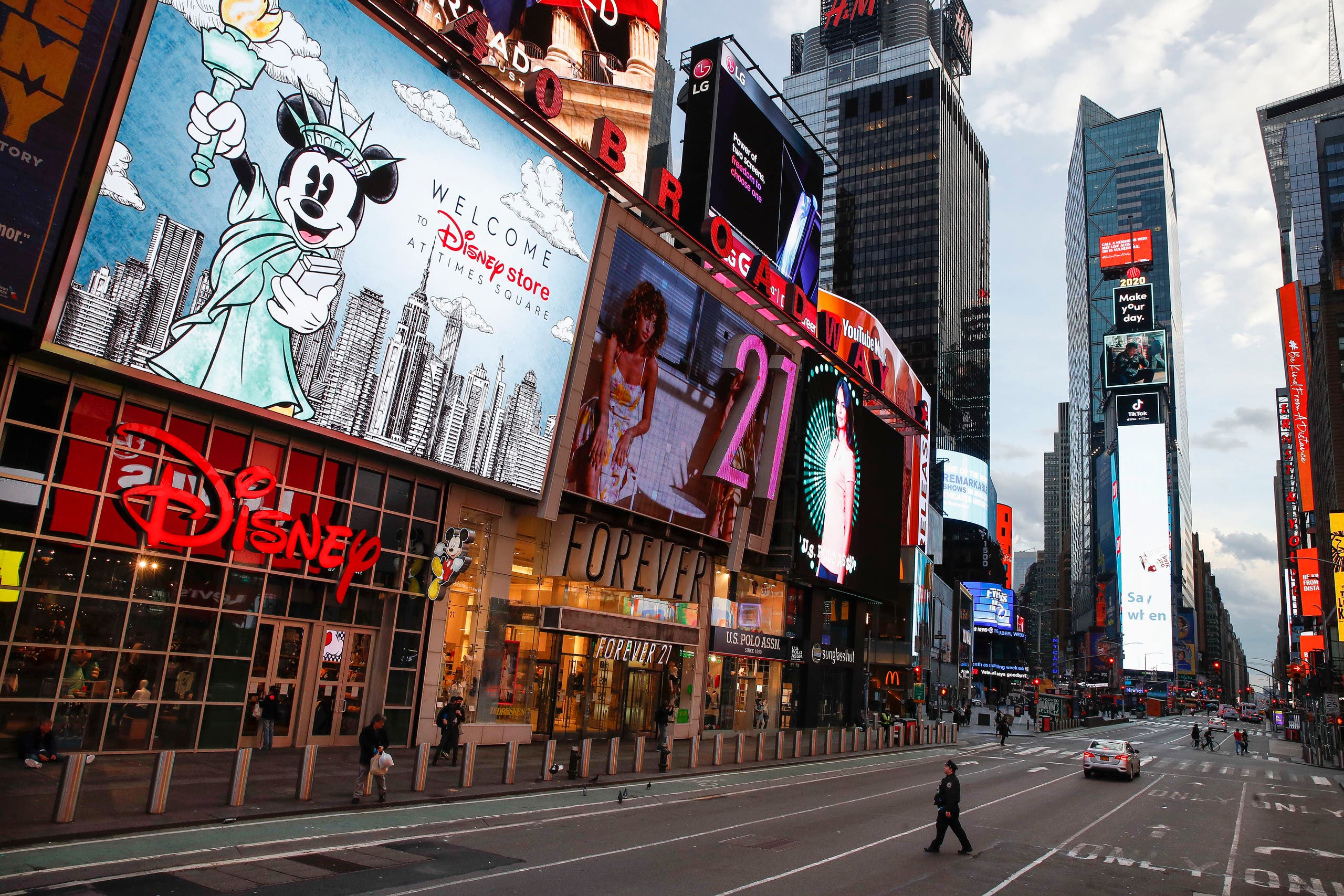 A lone pedestrian wearing a protective mask walks past the New York Stock Exchange on March 21, 2020, in New York. (AP)


Dwindling supplies
The History of Pandemics

Just Friday, he wrote, the system saw a 50 percent increase in coronavirus patients, making for a total of 300 being treated and another 200 awaiting test results.


Flight disruption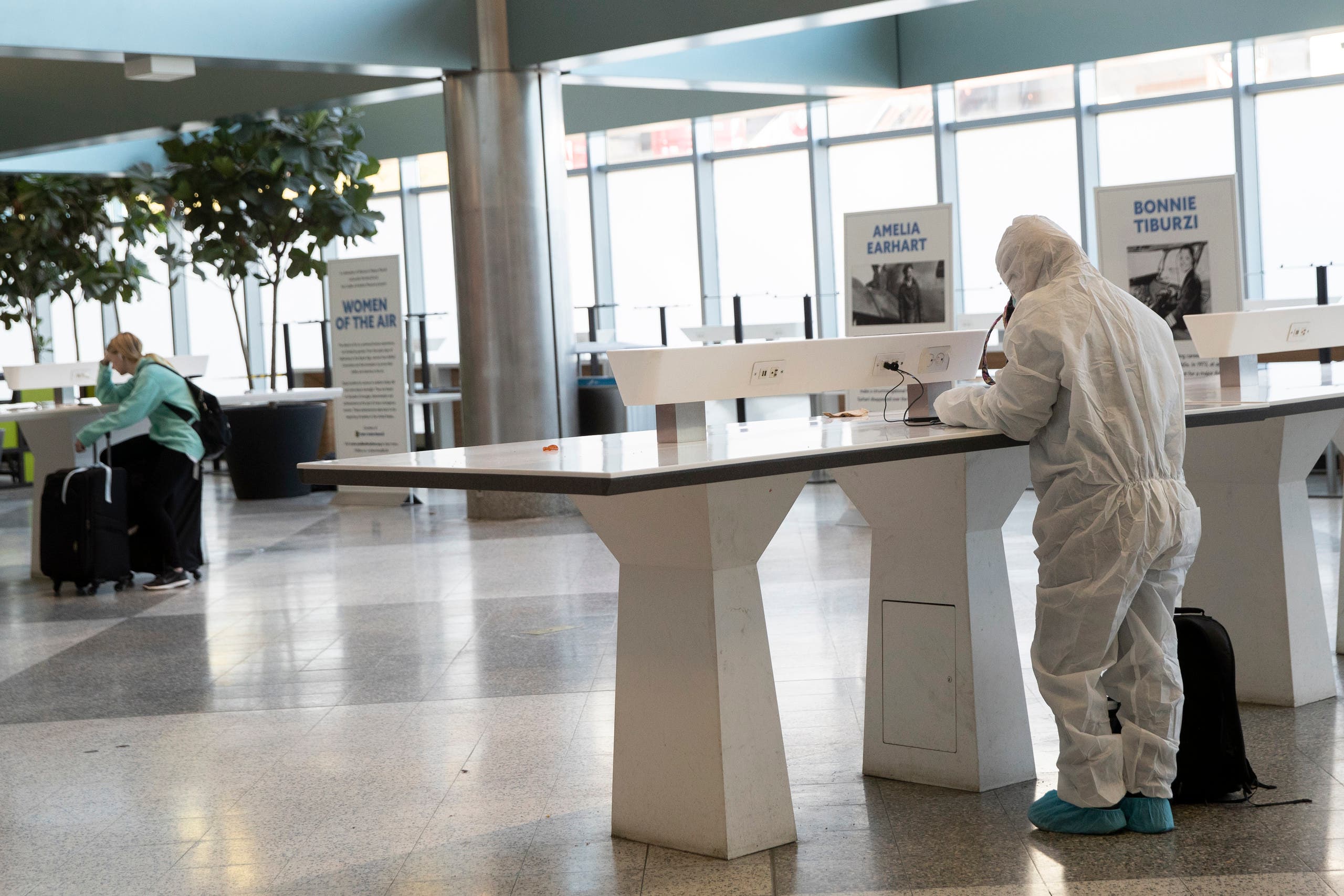 Passengers, one wearing a protective jumpsuit and shoe covers, wait for their flights at LaGuardia Airport, Saturday, March 21, 2020, in New York. The Federal Aviation Administration briefly suspended flights to New York City-area airports on Saturday after a trainee at a regional air-traffic control hub on Long Island tested positive for coronavirus. (AP)
SHOW MORE
Last Update: Sunday, 22 March 2020 KSA 14:33 - GMT 11:33