President Donald Trump said on Saturday he might prohibit travel in and out of the New York area to limit the spread of the coronavirus from its US epicenter, as healthcare workers in the hard-hit region said they did not have enough masks and medical equipment.

With the number of known cases soaring past 115,000, the highest tally in the world, Trump said he might impose a quarantine on New York, and parts of New Jersey and Connecticut to protect other states that have yet to bear the brunt.

"They're having problems down in Florida. A lot of New Yorkers are going down. We don't want that," Trump told reporters.

Since the virus first appeared in the United States in late January, Trump has vacillated between playing down the risks of infection and urging Americans to take steps to slow its spread.

Trump has also been reluctant to invoke emergency powers to order US companies to produce much-needed medical supplies, despite the pleas of governors and hospital workers.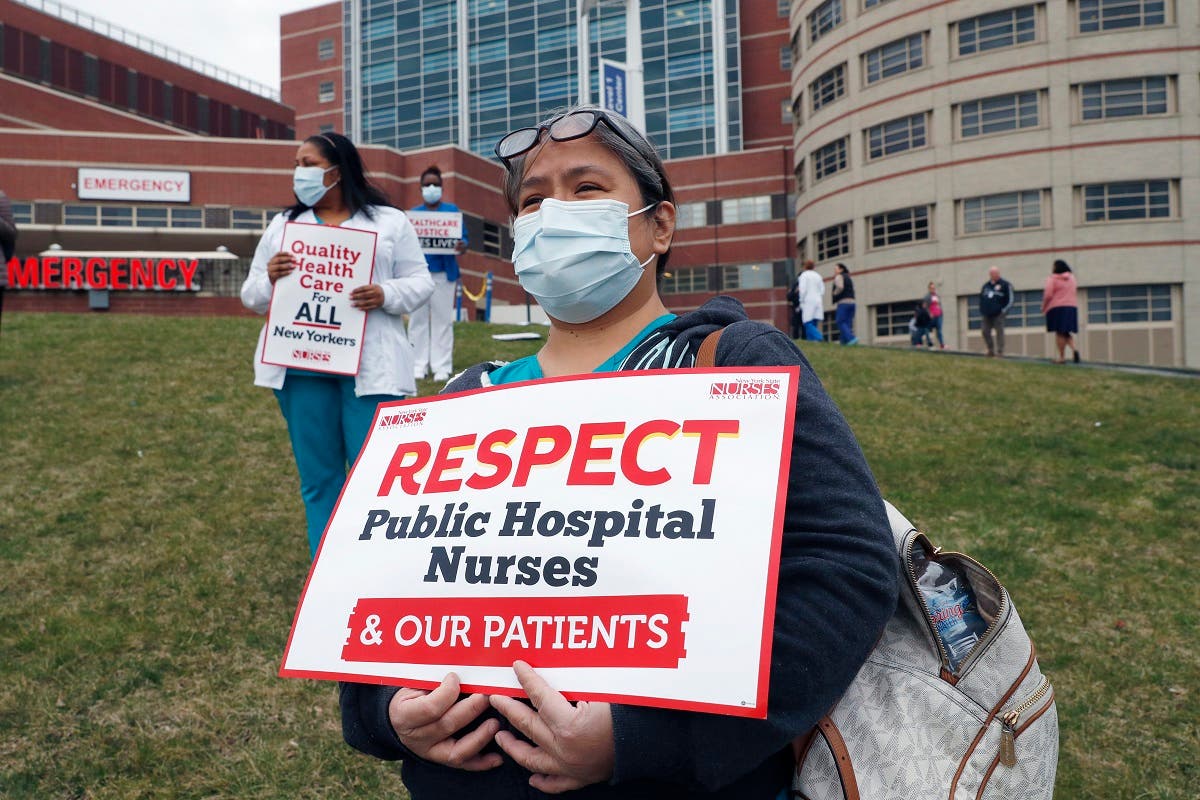 Nurses stand outside the emergency entrance to Jacobi Medical Center in the Bronx borough of New York, on March 28, 2020, demanding adequate supply of personal protective equipment. (AP)


Doctors are also especially concerned about a shortage of ventilators, machines that help patients breathe and are widely needed for those suffering from COVID-19, the pneumonia-like respiratory ailment caused by the highly contagious novel coronavirus.

Hospitals have also sounded the alarm about scarcities of drugs, oxygen tanks and trained staff.

On Saturday, nurses protested outside the Jacobi Medical Center in New York, saying supervisors asked them to reuse their masks, putting their own health at risk.

"The masks are supposed to be one-time use," one nurse said, according to videos posted online.

One medical trainee at New York Presbyterian Hospital said they were given just one mask.

"It's not the people who are making these decisions that go into the patients' rooms," said the trainee, who spoke on condition of anonymity.
SHOW MORE
Last Update: 07:06 KSA 10:06 - GMT 07:06