The vast majority of people who have died from the COVID-19 coronavirus in New York had underlying health conditions, according to the latest data released by officials.
Coronavirus deaths in NYC. Note the relatively low number of deaths from people with no underlying conditions. To me this (admittedly limited sample) suggests we should move as quickly as is prudent to a strategy that aims to isolate and protect the vulnerable. pic.twitter.com/aNgo60EfLQ

— Mike (@Doranimated) April 1, 2020
Video: Body bags are seen being loaded into a truck outside the Brooklyn Hospital Center in #NewYork. The hospital in the Fort Greene section of Brooklyn has been conducting tests and treating patients for the #COVID_19 #coronavirus this month.https://t.co/OLOqsNHr12 pic.twitter.com/btLl3q3bPk

— Al Arabiya English (@AlArabiya_Eng) March 31, 2020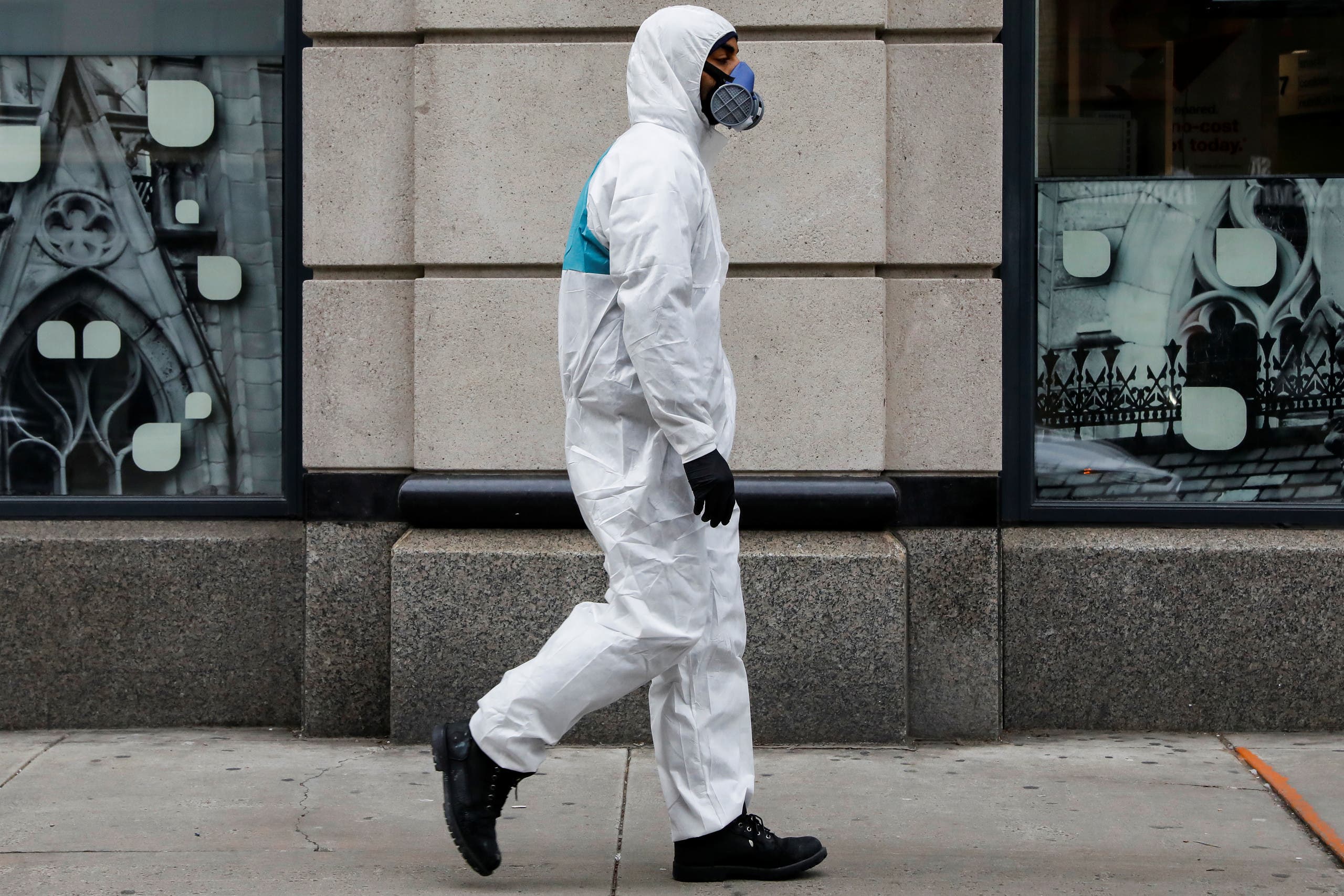 A man wears personal protective equipment (PPE) as he walks on First Avenue, during the coronavirus disease (COVID-19) outbreak, in New York City, U.S., March 31, 2020. (Reuters)
In the wider New York state, officials are scrambling to add more hospital beds and equipment as authorities anticipate a hike in the infection rates in the coming weeks and as more testing kits become available.
SHOW MORE
Last Update: Thursday, 02 April 2020 KSA 07:06 - GMT 04:06