Bangladesh on Thursday slammed an international rights group's claim that its security forces beat Rohingya refugees held at a flood-prone island, calling them "baseless".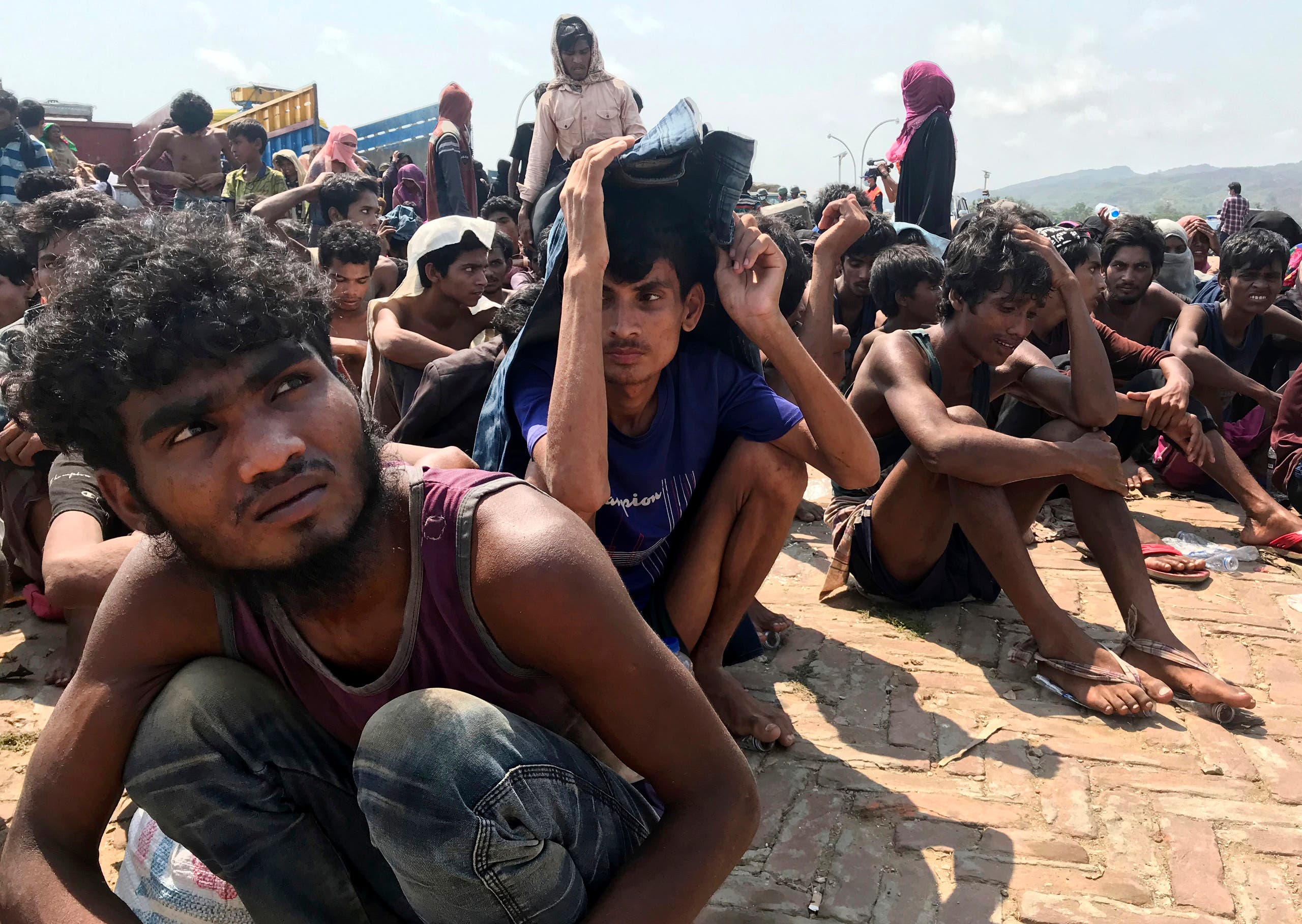 Rohingya refugees gather after being rescued in Teknaf near Cox's Bazar, Bangladesh, on Thursday, April 16, 2020. (AP)
Human Rights Watch said refugees on the island told them that "soldiers threatened and beat up male refugees, including children, while interrogating them about the smugglers who transported them".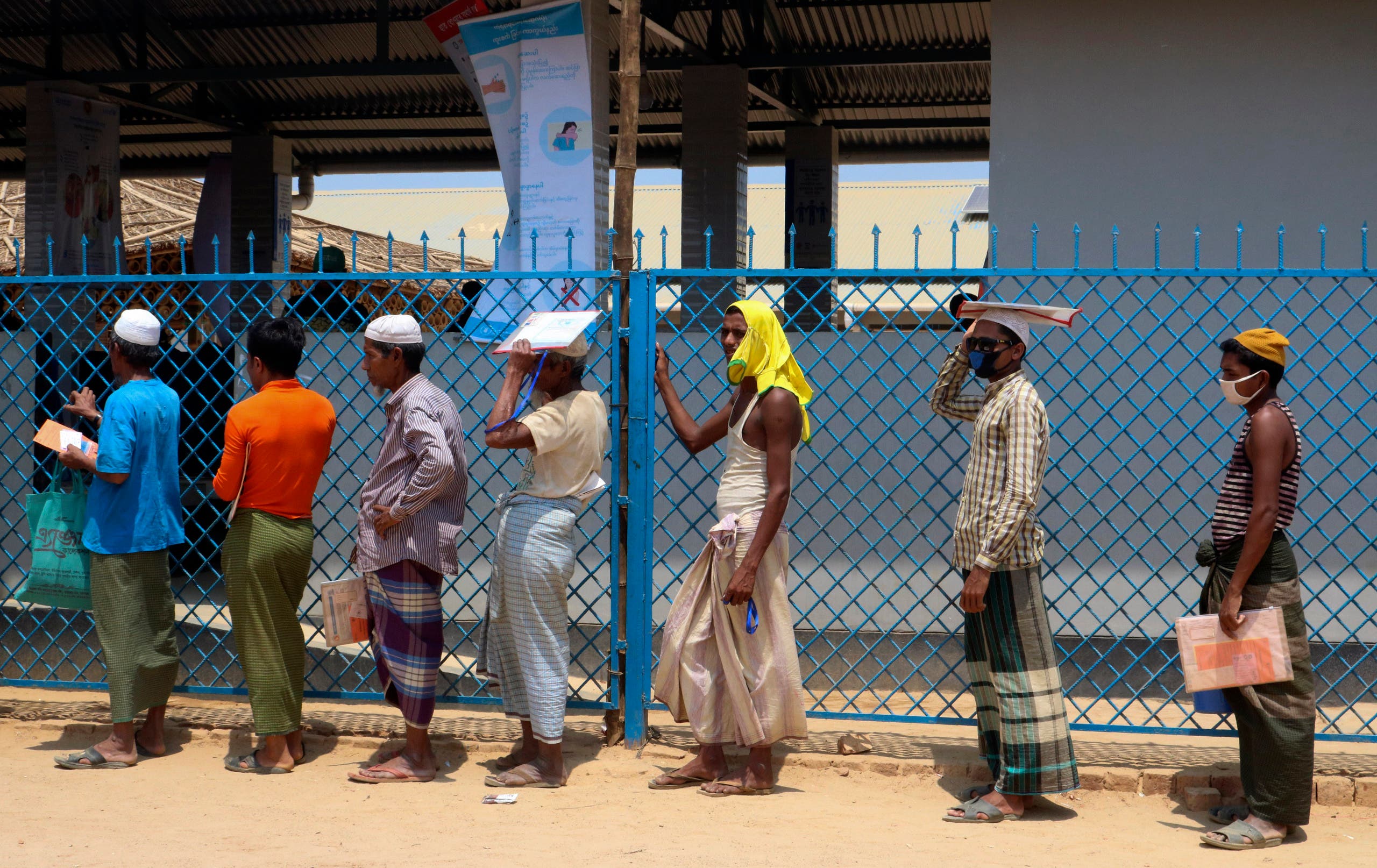 Rohingya refugees stand in line to collect food aid at the Kutupalong refugee camp in Cox's Bazar, Bangladesh, on April 15, 2020. (AP)
A spokesman for the navy, which is looking after the Rohingya on the island, said the refugees were being "treated very well".

He added that no-one was hurt and there was no damage on the island from Cyclone Amphan, which smashed into Bangladesh and India on Wednesday.
SHOW MORE
Last Update: Friday, 22 May 2020 KSA 00:34 - GMT 21:34