Transcripts of phone calls that played a pivotal role in the Russia investigation were declassified and released Friday, showing that Michael Flynn, as an adviser to then-President-elect Donald Trump, urged Russia's ambassador to be "even-keeled" in response to punitive Obama administration measures, and assured him "we can have a better conversation" about relations between the two countries after Trump became president.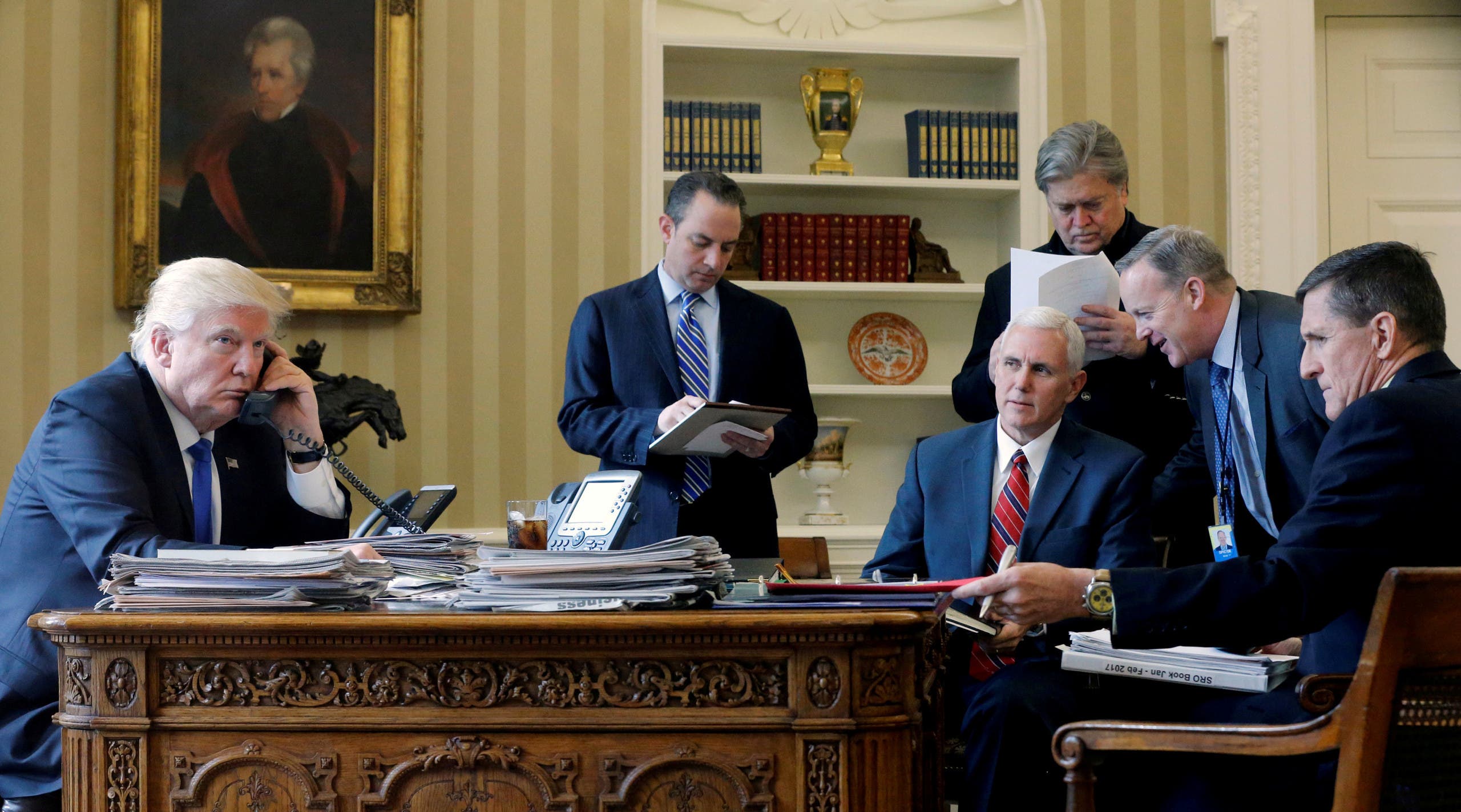 U.S. President Donald Trump (L-R), joined by Chief of Staff Reince Priebus, Vice President Mike Pence, senior advisor Steve Bannon, Communications Director Sean Spicer and National Security Advisor Michael Flynn, speaks by phone with Russia's President Vladimir Putin in the Oval Office at the White House in Washington, U.S. January 28, 2017

The transcripts are unlikely to significantly reshape public understanding of the contact between Flynn and then-ambassador Kislyak, a central moment in the Russia investigation. They do show that the men did in fact discuss sanctions, matching the general description of the call provided in the 2017 guilty plea that Flynn reached with special counsel Robert Mueller's team.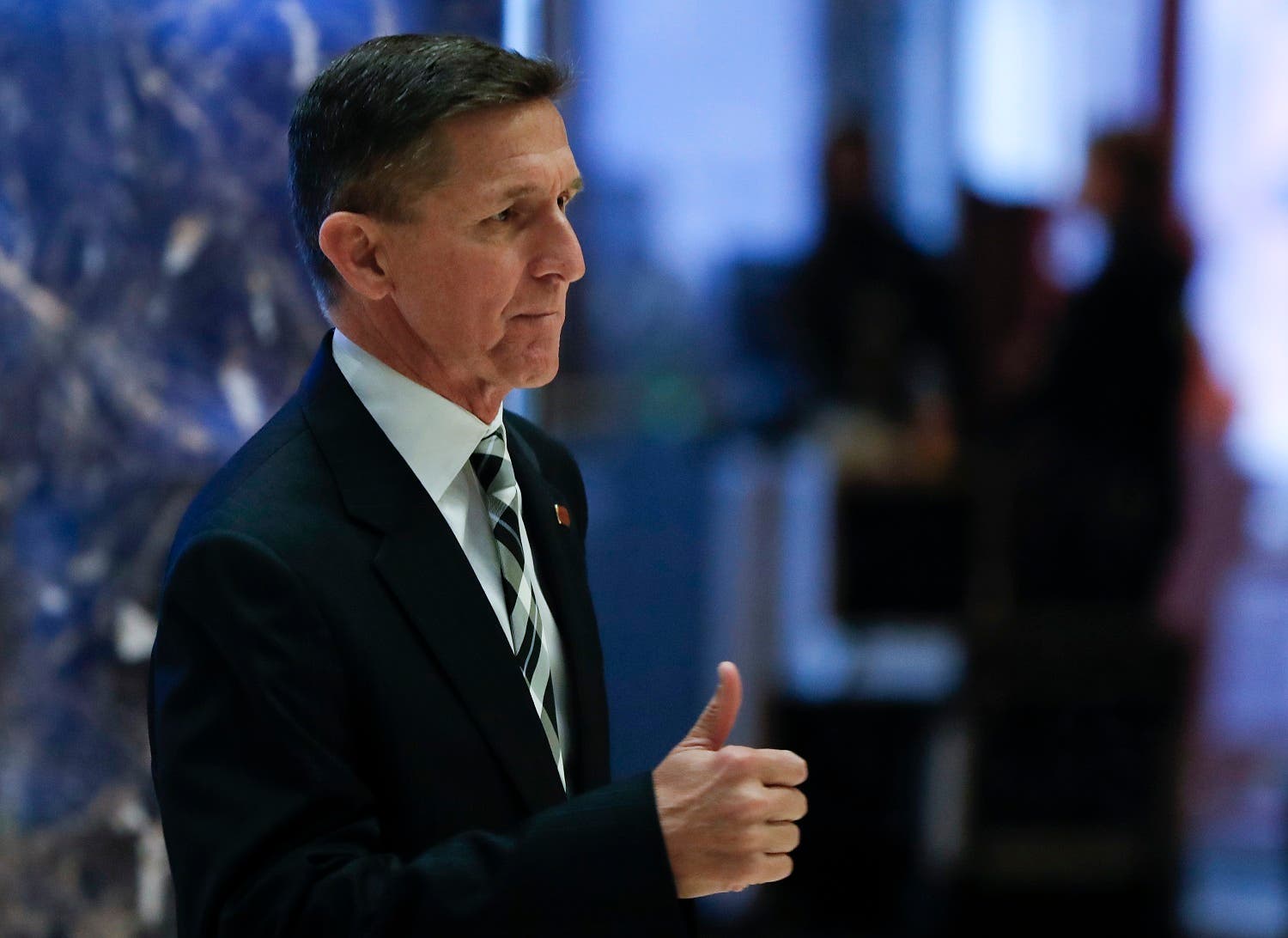 Retired Lt. Gen Michael Flynn gives the thumbs-up as he arrives at Trump Tower, Thursday, Nov. 17, 2016, in New York. (Photo: AP/Carolyn Kaster)

The FBI interviewed Flynn about the call in January 2017. In that interview, according to a guilty plea reached with Mueller's team, Flynn denied having asked Kislyak to refrain from escalating the situation over sanctions.
SHOW MORE
Last Update: Saturday, 30 May 2020 KSA 12:42 - GMT 09:42