As unrest spread across dozens of American cities on Friday, the Pentagon took the rare step of ordering the Army to put several active-duty US military police units on the ready to deploy to Minneapolis, where the police killing of George Floyd sparked the widespread protests.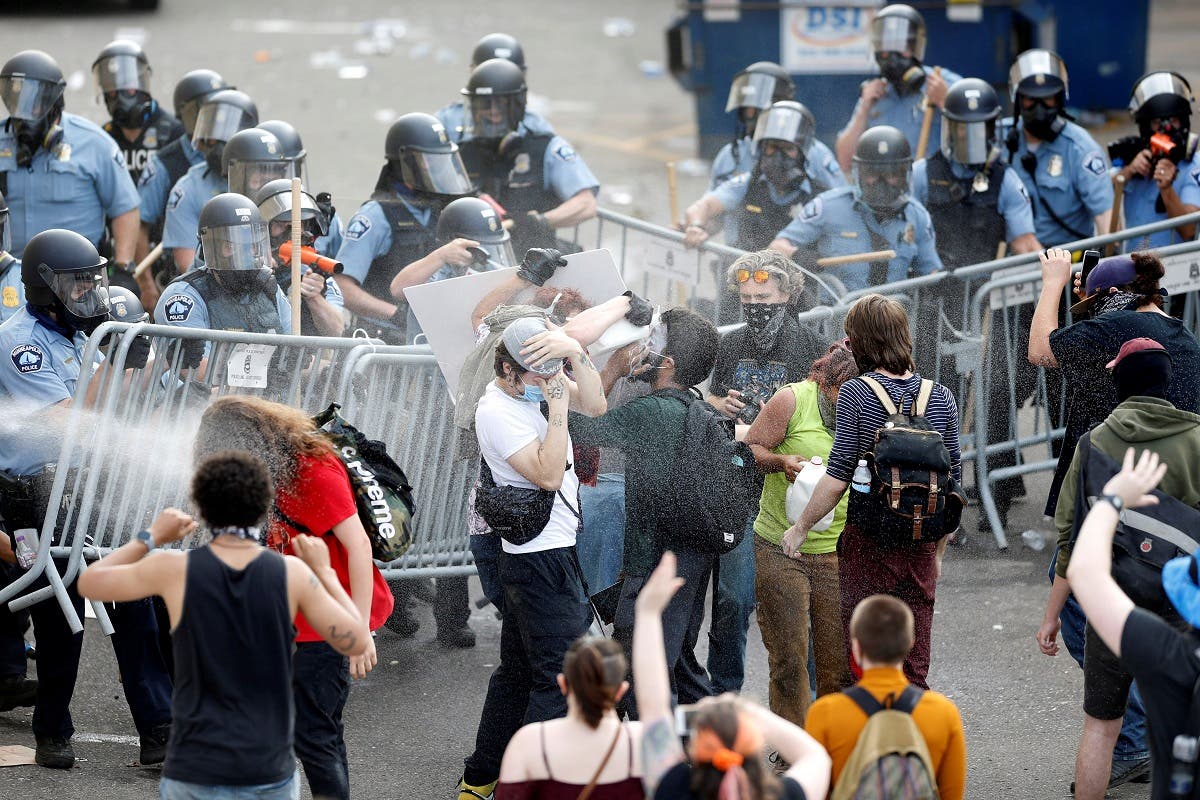 Police spray mace at protestors to break up a gathering near the Minneapolis Police third precinct after a white police officer was caught on a bystander's video pressing his knee into the neck of African-American man George Floyd, who later died at a hospital, in Minneapolis, Minnesota, U.S. May 27, 2020. (Reuters)

Protests erupted in Minneapolis this week after video emerged showing a police officer kneeling on Floyd's neck. Floyd later died of his injuries and the officer, Derek Chauvin, was arrested and charged with third-degree murder and manslaughter on Friday.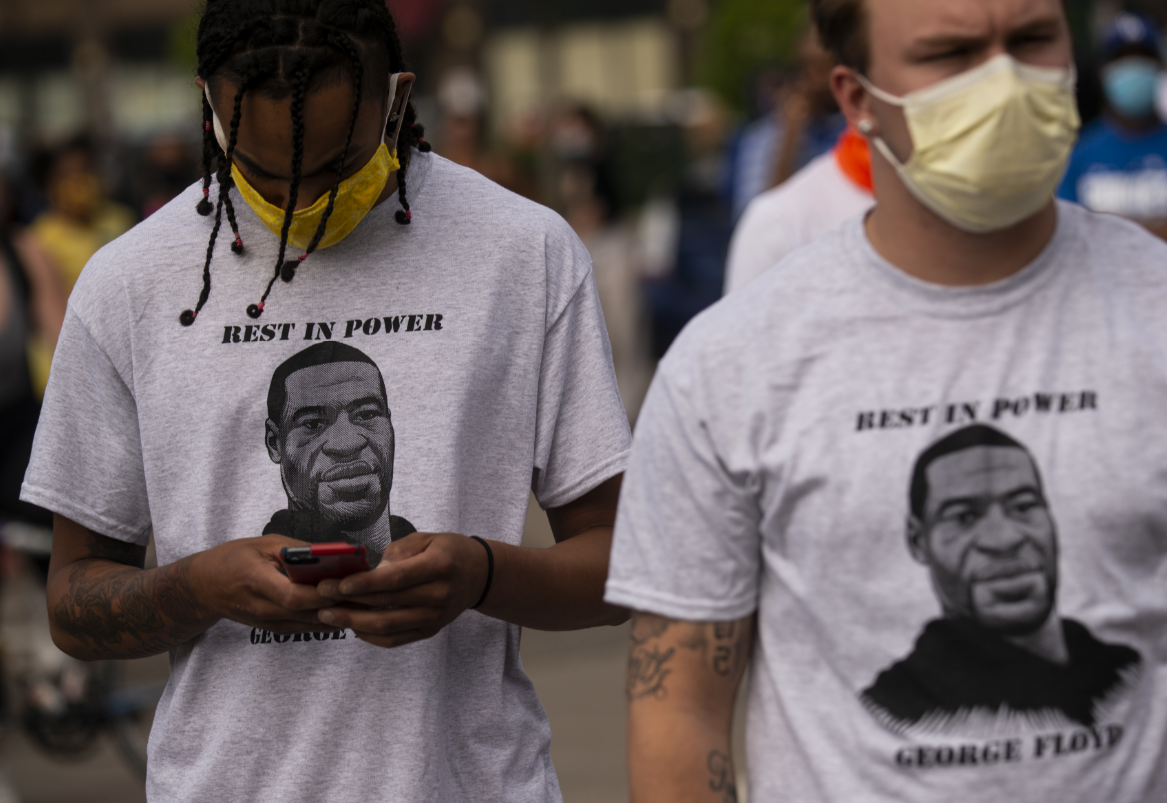 Two men wear shirts stating Rest in Power George Floyd on May 27, 2020 in Minneapolis, Minnesota. (AFP)

But the Insurrection Act offers an exception.
SHOW MORE
Last Update: Saturday, 30 May 2020 KSA 12:41 - GMT 09:41