The US protests sparked by the death of George Floyd have transformed into a movement including antifa activists that believes the American "system has to come down," said Security Studies Group Vice President David Reaboi in an interview with Al Arabiya.
The United States of America will be designating ANTIFA as a Terrorist Organization.

— Donald J. Trump (@realDonaldTrump) May 31, 2020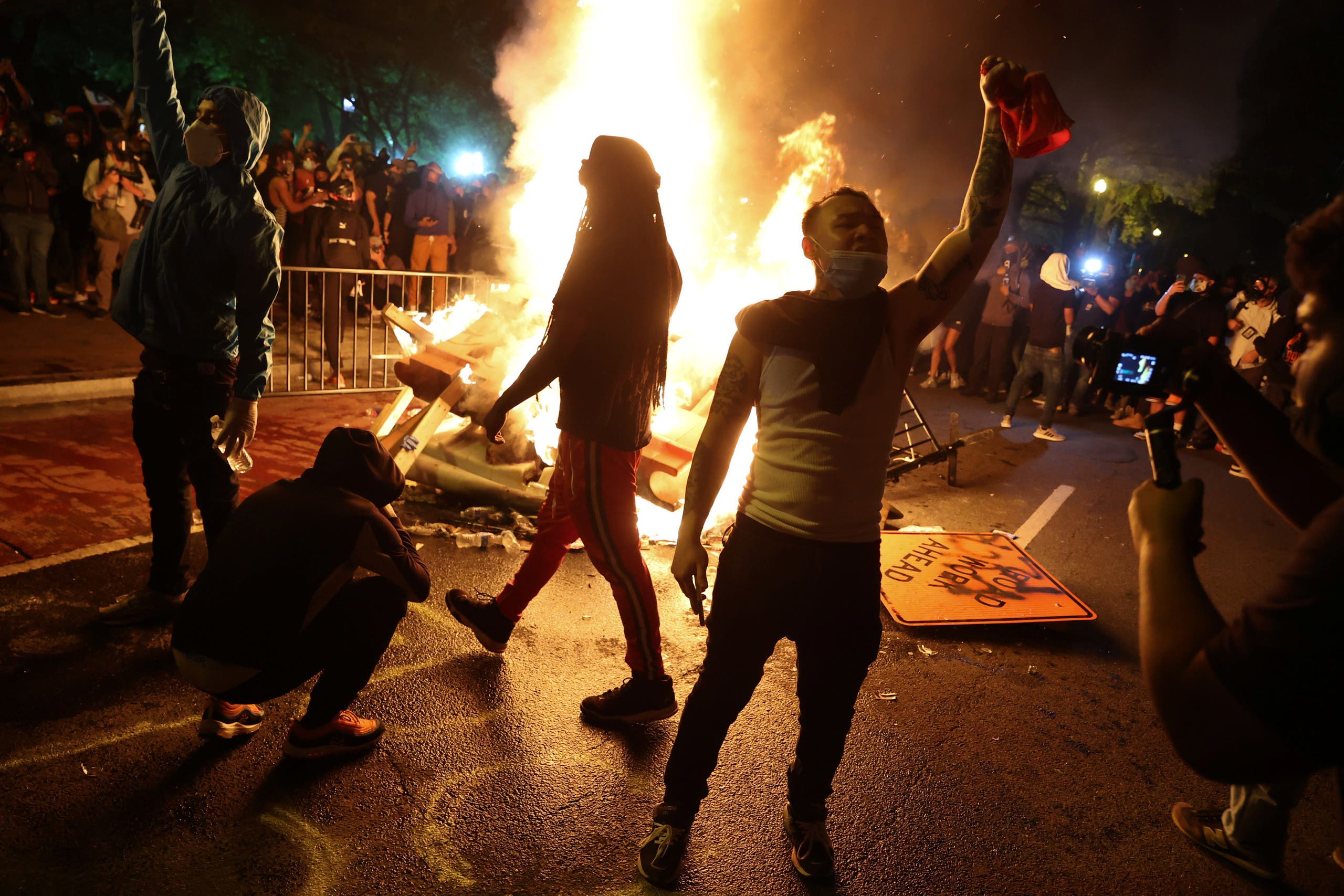 Protesters rally around a bonfire near the White House in Washington, U.S. May 31, 2020. Picture taken May 31, 2020. (Reuters)
What is antifa?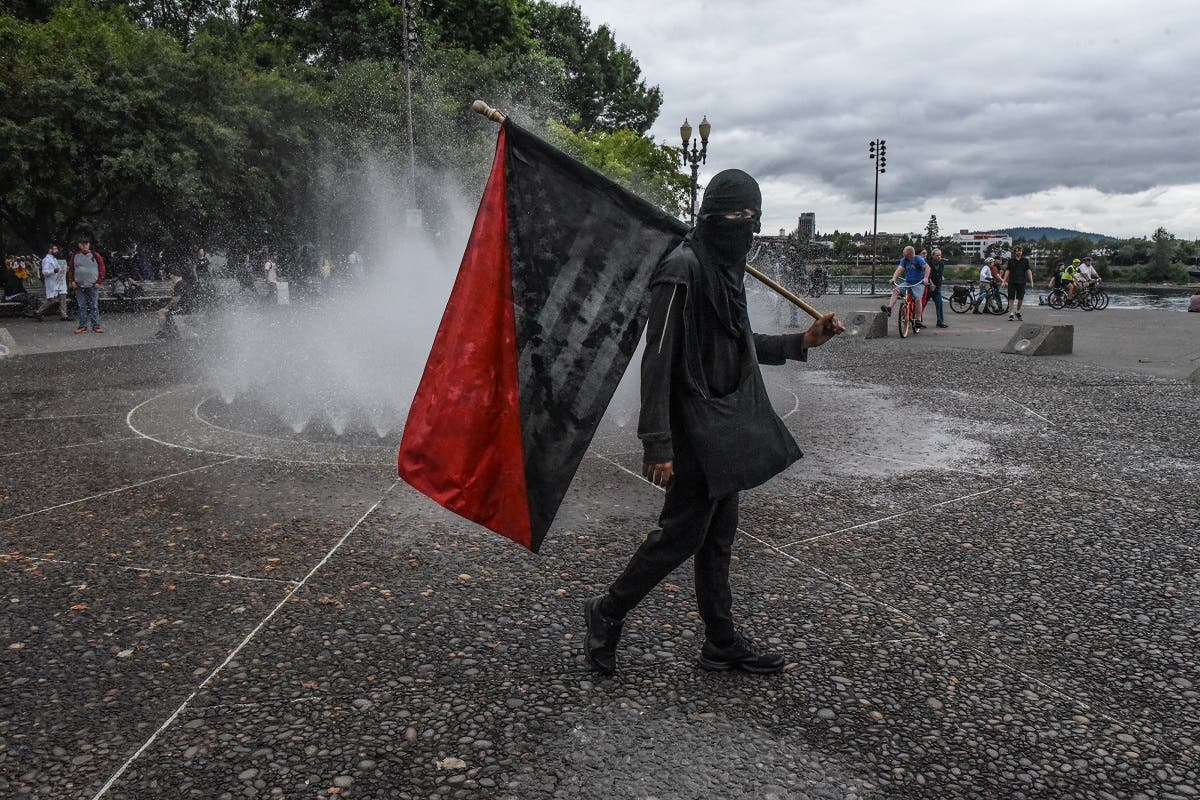 Members of Antifa pass a fountain during an alt-right rally on August 17, 2019 in Portland, Oregon. (File photo: AFP)
What has antifa done?
What role is antifa playing in these demonstrations?
Congratulations to our National Guard for the great job they did immediately upon arriving in Minneapolis, Minnesota, last night. The ANTIFA led anarchists, among others, were shut down quickly. Should have been done by Mayor on first night and there would have been no trouble!

— Donald J. Trump (@realDonaldTrump) May 31, 2020
What does the Trump administration want to do about antifa?
Can the administration do that?
SHOW MORE
Last Update: Wednesday, 03 June 2020 KSA 07:07 - GMT 04:07